Paul H. "Paulie" Heenan
August 29, 1982 -
November 9, 2012
Paul's Obituary
Madison - Paul H. "Paulie" Heenan, of Madison, Wisconsin, age 30, died November 9, 2012. He was born August 29, 1982 in Madison, the son of John H. and Doris J. "Dorie" Heenan. He had recently returned to Madison after living in New York City for eight years.

A graduate of Oregon High School, Paul was well known in the local community as a talented musician and recording engineer. He found a creative outlet in writing and recording his own music, and performing with different rock bands. He was a passionate and respected musical collaborator, nurturing and supporting the careers of other artists in the Madison area and in New York City.

He had an aptitude for mechanics, electronics and carpentry, skills that he developed while working on projects alongside his dad. A loyal and dependable friend, Paul was your go-to guy for lending a helping hand or repairing broken stuff: your car, your computer, your heart. A compassionate person, he espoused civil rights, animal welfare and human dignity. From his mother, he and his beloved sister Emily learned a love of nature, art and wildlife.

Paul enjoyed reading, especially his favorite authors Mark Twain and Kurt Vonnegut. His life-long love of learning helped him to be a spirited conversationalist on many topics, from music and science to politics and philosophy.

Outgoing and engaging, with a dry and often irreverent sense of humor, Paul was the sort of person who made friends easily, and adopted many of those friends as members of his family. That so many of these friendships endured through time and distance is a testament to his genuine and caring nature.

He is survived by his wife Sarah Mae Saslaw of Portland, Oregon; parents John H. and Doris J. Heenan of Oregon, Wis.; grandmother Joyce Heenan, Stoughton, Wis.; sister Emily Heenan of Raleigh, North Carolina; Emily's partner Kyle VandenLangenberg; aunts, uncles and cousins; his beloved German Shepherd Dog Nico; and many loving friends. He was preceded in death by his grandfather, Richard P. Heenan; and grandparents, George Outhouse and Evelyn Outhouse.

Visitation will be held Tuesday, November 13, 2012 from 4:00 p.m. to 6:00 p.m. at CRESS FUNERAL HOME, 3610 Speedway Road, Madison, Wisconsin 53705. A memorial service will follow at 6:00pm.

Those wishing to honor Paul's life through a donation should direct their gifts to the Oregon High School Orchestras in care of the Friends of the Orchestra (FOTO).

The practice of art isn't to make a living. It's to make your soul grow. - Kurt Vonnegut


Add or view memories
Memories of Paul
Kathleen
Feb 7, 2013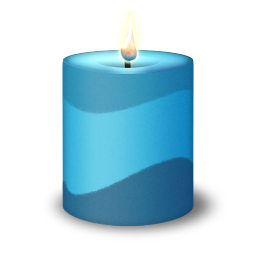 What a smile :) I heard about this young man's tragic death through an email petition. My prayers for the hearts of all his loved ones.
Angela B
Dec 17, 2012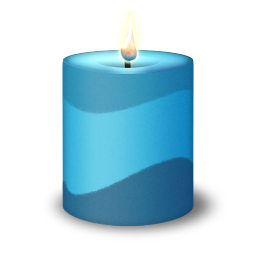 Its hard to know what to say - this was a terrible tragedy and my heart goes out to Paul's familly with so many unanswered questions. I saw Emily's news interview and was trying to find a way to tell her that she could create her own petition to be sent to the MPD & decision makers in this case, which I am sure so many of those touched by Paul & the music he worked with, a lot of local signatures could effect the case and would at least help give a bit more power to Emily in her quest to make things right with the MPD. if anyone knows how to reach her please fwd her www.causes.com/actions so she can start her own petition if she wants to. Read her letter from CBS & I think this might do her a little good. Thanks and again, I am so sorry, my heart hurts for you and yours.
Ryan Fought
Dec 17, 2012
I hadn't seen Paul in about 10 years or so, and to be honest I did not know him well. I wish I had known him better though. The time I did spend with him was filled with smiles, laughter, and amazing music. This is very sad, a bright light like Paulie being snuffed out so early is tragic, and I know the list of people missing him is long.
Susan Deneen
Nov 19, 2012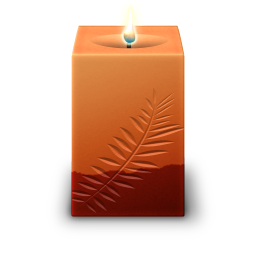 In so many ways I see my own son in "Paulie". I am heartbroken as though he were my own. Peace to you in knowing his life touched the world in an everlasting way.
Sherry BonDurant
Nov 14, 2012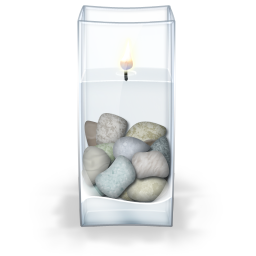 I did not have the privilege of knowing Paul, but wish that I had. I can't tell you how sorry I am for your precious loss. I am just heartbroken over what happened to Paul, and can't even begin to imagine what it must be like for his family and friends. I hope justice will be served and that your memories and support of each other will get you through this terrible tragedy.
Jo Kesl-Dewees
Nov 14, 2012
My deepest sympathy to Paul's Mom and Dad and to all his family and friends who love him so dearly. I did not know of Paul until this senseless tragedy happened to him. I would have been honored to have met him. I have sons his age. I so deeply empathize with how lost you feel. Please know he is in a beautiful heaven and still he will always be with you, in wonderful memories and whimsical stories to share and hear with friends and family. He will never be forgotten by anyone. And I, a mother of four grown sons, lit a candle tonight, just for Paul. You are all in my prayers.
Rose Heenan Zank
Nov 13, 2012
So many people there to say "see ya later!" to you, Paul. It was amazing. We will miss you so much. We are all trying to make sense of the senseless.

Tonight I remembered when we went to Noah's Ark when we were kids, and A and L were too scared to go on the waterslides... And you and I went on every single one together!

I hope you're staying away from the turkey up there and rockin' out. Love you!
Nate Haugle
Nov 13, 2012
Paulie, I wish we could have met. I had heard so many wonderful things from Tammy, Cliff, Kevin, and others. Based on meeting your folks a number of time I knew you must have been a genuine great person. Very sorry.
Katie & Jason Menting
Nov 13, 2012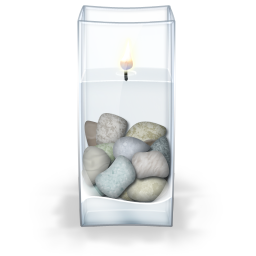 My husband was lucky enough to become friends with Paulie through recording at DNA Studios almost a decade ago. I knew the minute I met him that he was truly one of the best souls on earth and now heaven. He will be dearly missed by so, so many. I pray for peace for his family and friends, always.
Ted and Diane Scheife
Nov 13, 2012
Paulie was a friend of our son, Justin. He visited our home and was kind enough to help us "old folks" out with computer problems. We were impressed with his sweet, kind nature and intelligence. Our hearts go out to his family and friends, but take comfort in knowing he lit up many lives during his short stay.
SallyJo Peterson
Nov 13, 2012
My deepest sympathy to the entire Heenan family and to his many friends.
Peter Fee
Nov 12, 2012
Please check out the photo I posted. Paulie worked with the band, Thee Rule, the past few months as producer/engineer and this was his rock 'n roll go-ahead that all was ready to record. The was DNA studio Oct. 13. Paulie had that rare magic gift of getting along with diverse personalities and loving each of our quirky behaviors.
Winnie and Judy of O.P.I.
Nov 12, 2012
Dear John, Doris and Emily,
Our hearts and prayers go out to you. We loved having Paul in O.P.I. and will always remember him and his enormous smile and how much he enjoyed his Pre-school time with us. We are sending many heart-felt hugs your way-- Fondly, Winnie and Judy
OHS Class of '01
Nov 12, 2012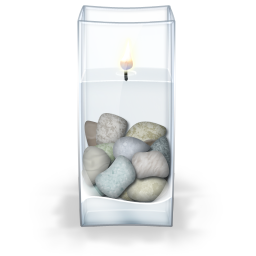 May the balance of our universe dictate Paul's spirit be free in order to touch countless others in life thereafter.
Jerry & Jolynn Myers
Nov 12, 2012
Our son Joel was friends with Paulie, and cherished the friendship! We had never heard anything but wonderful, fun things about Paul. Our hearts are hurting with yours, and we wish you strength and peace. Jerry and Jolynn Myers
Deb and Dwight Pautz
Nov 12, 2012
We resided in Oregon twenty-one years raising three children: our middle child was in Paul's class and our youngest in Emily's.

Yesterday, our youngest son and his wife came over to share the news of Paul's untimely death. While we reminisced about how fortunate the Heenans were to have raised two academically/musically gifted children with strong moral compasses.

We pray for all as they attempt to grapple with this seemingly unbearable load.


Ben Brandow
Nov 12, 2012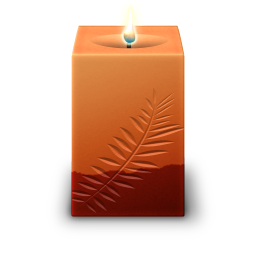 Paulie is one of the kindest and CERTAINLY gentlest people I've ever known. He was an incredibly bright and very valued information technology consultant to Volunteer Lawyers for the Arts for several years. I am devastated by this unthinkable and heartwrenching loss for Paulie's wife Mae and his family and friends. I will always remember him VERY fondly.

Benjamin J. Brandow, Esq.
Director of Legal Services
Volunteer Lawyers for the Arts
Peggy Weiman
Nov 12, 2012
My heart goes out to the family. I remember Paul from preschool days and that precious smile he had and as he went onto school his love for music.

I know for certain that we never lose the people we love, even to death. They continue to participate in every act, thought and decision we make. Their love leaves an indelible imprint in our memories. We find comfort in knowing that our lives have been enriched by having shared their love.
Leo Buscaglia
Photos & Videos of Paul
Videos
Loading...
Photos
Loading...
Healing Registry
Services & Events
Visitation

Tuesday, Nov 13, 20124:00 PM - 6:00 PM

Cress Funeral Home Madison - Speedway
3610 Speedway Road
Madison, Wisconsin 53705



Map & Driving Directions
Service

Tuesday, Nov 13, 20126:00 PM

Cress Funeral Home Madison - Speedway
3610 Speedway Road
Madison, Wisconsin 53705



Map & Driving Directions
Subscribe to updates
To receive email notifications when a new memory or photo is added to Paul's online obituary, please enter your information below.
Paul's Monument
Loading...
Services & Events
Visitation
Cress Funeral Home Madison - Speedway
November 13, 2012, 4:00 PM - 6:00 PM
Service
Cress Funeral Home Madison - Speedway
November 13, 2012, 6:00 PM
+