Patricia "Pat" Ellen Johnson
September 12, 1948 -
December 3, 2012
Patricia "Pat"'s Obituary
Evansville - Patricia "Pat" Ellen (Radcliffe) Johnson age 64 died December 3, 2012. A bright light has gone out. Beloved family member and friend, Pat, was born September 12, 1948, at Madison General Hospital the daughter of Robert B. Radcliffe and Rosemary P. (Garner) Radcliffe.
Pat grew up in Excelsior, Wisconsin and graduated from Blue River High School. She married Eric Johnson in Verona, Wisconsin on August 5, 1972. Pat worked at University of Wisconsin-Hospitals and Clinics as a nursing and then medical assistant for 38 years. She retired in 2008.
Pat is survived by her husband Eric and two children; Bradley (Mindy) of Fennimore and Rebecca of Madison, grand-daughter Brystol of Fennimore; two sisters, Nancy (Bob) Anderson of Richland Center and Roselynn Morsi (Kamal, deceased) of Londonderry, NH; Uncle, John Garner of Richland Center, cousins, Susan and JoAnn Garner of Arizona; father and mother-in-law, Donald and Fonda Johnson of Stoughton; brother-in-law, Neil Johnson (Pam), sisters-in-law, Barbara Puryear (Boyce), Kristi Margis (Steve), Jacqueline Gargano, Donna Tarpinian, and Maxine Johnson plus several nieces, nephews and cousins.
Pat was preceded in death by her parents, brother-in-law, Donnie Johnson; mother-in-law, Shirley Johnson, aunt, Shirley Garner and an old dear friend, Debbie Cosby.
Pat had a zest for life, and a strong faith in the Lord. She was a born mimic, wit and story teller with a superb sense of humor. She loved to read, shop and dance and she had an avid interest in quilting. However, her greatest joys were her children, Brad and Becky, whom she adored and doted on. She will be deeply missed.

A visitation will be held from 4:00 pm until 7:00 pm on Monday, December 10, 2012 at Cress Funeral Home, 3610 Speedway Rd., Madison, WI, 53705. Funeral Services will be held at 11:00 am on Tuesday, December 11, 2012, with visitation from 10:00 am until the time of service at the funeral home.

The family wishes to extend their heartfelt thanks to Agrace Hospicecare of Janesville, Wisconsin for their exceptional care to Pat and support to the family. In lieu of flowers that family suggests that memorials in Pat's name may be made to Agrace HospiceCare Inc.


Add or view memories
Memories of Patricia "Pat"
Nancy Anderson
Dec 12, 2012
" A sister is a lttle bit of childhood that can never be lost." So when I think of my sweet, funny sister and the fun we had as children, I can't help but smile--even laugh--at the memories. When we entered adulthood we were great friends and there was never a dull moment when she was with us. I'm sad to lose my friend and our companionship and long conversations on the phone or over lunch. I stand on the belief that I will see her again in Heaven. She and I both believe in the Cross of Calvary where our Lord and Savior died for us. So goodbye for now, Pat. I am looking forward to seeing you in that Glorious Place called Heaven. Love, Nancy
Joyce (Mathews)Ingemi
Dec 10, 2012
Pat and her sisters and I grew up together in Excelsior. We walked the country roads, looked for Indian mounds in the woods, and played Monopoly inside on hot summer days. We marched up the road in costumes with the rest of our classmates to get treats at the local store on Halloween and we played parts together in school Christmas plays and pageants. And, of course, we had ongoing conversations about the boys in our school.
I last saw Pat two summers ago when we had lunch and shopped together. She spoke fondly of her family and she still cracked me up with her fantastic sense of humor. It felt as though we just picked up where we had left off many years before. Jesus said, "I am the resurrection and the life. He who believes in me will live, even though he dies." Pat now personally experiences the meaning of Jesus' words, and, although this is a sad time, it's also a time we can rejoice for her.
Linda Monroe Roen
Dec 10, 2012
Patty and I were classmates at the Blue River High School. We had not seen each other for years , until my mom had knee surgery and had to see the doctor at the UW clinic. Patty was working. What a nice surprise!
A few months ago, I was at Arthur's supper club in Spring Green, and Patty and her sister's were there. It was so nice so see her again . We had said that we would get together and reminisce. I guess time waits for no one. It certainly is my lose. I remember the fun times we had together in school. Her laugh and smile was a treasure!
I am thankful for those memories.
Becky
Dec 8, 2012
She was the best mom anyone could ever hope for. She was always my biggest fan and stuck up for me no matter what. We shared almost everything with each other, including clothes! So stylish and elegant. I lost not only my momma but my best friend and I will miss her so very much. I love you, momma
Calvin Hardy Class of 1966
Dec 6, 2012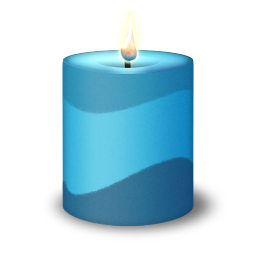 I last saw Patty at our class reunion in Blue River probably 20 years now. We all have different memories and mine are she was always friendly and a happy person I remember.

Somehow it seems a little unfair that she was not able to live a long life. Her obituary speaks of her good deeds as a nurse and the comfort she provided for others.
Christine Manton
Dec 6, 2012
I attended a Bible Study with Pat over the past 3 or so years in Oregon. Pat was a wonderful friend and I will miss her greatly. Pat is a true Disciple of our Lord and Savior Jesus Christ and is now with Him. The last time I spoke with Pat, I asked her to meet me at the Gates of Heaven when He calls me home. I can't wait to see her smile and receive one of her warm hugs.
Laurie Hambrecht
Dec 6, 2012
I worked by Pat in the UW Clinics. She was a joy to be around, and would quite often make me laugh. She was excellent at her job & truely a wonderful person. I consider myself fortunate to have know such a wonderful person.
Photos & Videos of Patricia "Pat"
Videos
Loading...
Photos
Loading...
Healing Registry
Services & Events
Visitation

Monday, Dec 10, 20124:00 PM - 7:00 PM

Cress Funeral Home Madison - Speedway
3610 Speedway Road
Madison, Wisconsin 53705



Map & Driving Directions
Service

Tuesday, Dec 11, 201211:00 AM

Cress Funeral Home Madison - Speedway
3610 Speedway Road
Madison, Wisconsin 53705


Visitation will be held from 10:00 a.m. until 11:00 a.m.


Map & Driving Directions
Subscribe to updates
To receive email notifications when a new memory or photo is added to Patricia "Pat"'s online obituary, please enter your information below.
Patricia "Pat"'s Monument
Loading...
Services & Events
Visitation
Cress Funeral Home Madison - Speedway
December 10, 2012, 4:00 PM - 7:00 PM
Service
Cress Funeral Home Madison - Speedway
December 11, 2012, 11:00 AM
Order Gifts for Patricia "Pat"
+