Charles Giesen
June 6, 1986 -
November 19, 2012
Charles's Obituary
Middleton - On Monday, November 19, 2012 Charlie passed away peacefully at a place he loved. He was born on June 6, 1986 in Tucson, Arizona, the first child of James Giesen and Mary Klink. He was joined three years later by his twin brothers, Nick and Jamie. In 1992, the family relocated to Middleton where Charlie attended the Middleton Public Schools. Next, he attended University of Iowa and then came back to Madison to attend University of Wisconsin. He was working at CapTel helping the deaf communicate by telephone and attending classes at UW at the time of his death. Charlie was an extraordinary person who lived large. He didn't just enter a room, he filled it up. He was candid, witty, honest, respectful, thoughtful and just delightfully different with an unparalleled sense of humor. To know him was to love him. He was amazingly precocious with a keen and piercing intellect and the capacity to find the truth in all that he studied. He didn't just read books, he devoured and dissected them. The breadth and depth of his knowledge was astounding. He studied science and technology, economics, sociology, math, philosophy and religion in an effort to understand the world and himself. Friends remember many late night discussions about the meaning of life. So many friends and family have told us in recent days how he used his special talents to touch and help them. Chuck packed a lot into his too short life and we hope he has found the peace he so greatly deserves. He is survived by his father and mother, James Giesen and Mary Klink; brothers, Nicholas and James; his grandmothers; and a large extended family as well as many, many friends. A memorial to Charlie's life will be held at CRESS FUNERAL HOME, 3610 Speedway Road, Madison on Tuesday, November 27, 2012 from 4-7 p.m. with a brief ceremony of remembrance at 6:30 p.m. Anyone who wishes to speak or provide a written tribute is welcome to do so at that time. In lieu of flowers, memorials may be directed to Charlie's favorite charities, Oxfam or Heifer International. We miss you deeply, Charlie. You will live on in our hearts, our memories, and our actions. Be at peace.
Add or view memories
Memories of Charles
Jill Kubek
Dec 5, 2012
Dear Mary and Family,
I heard of your deep loss today. My heart aches for you. I remember Charles gamely filling in when we were short at Bunco a few years back. I recall that he impressed me with his poise...with a bunch of middle-aged women!...and his humor. May he be laughing with all the angels. My sympathy from down the street.
David Anderson
Dec 4, 2012
Dr Giesen and family,
I am so sorry for your loss. You and your family are in my thoughts and prayers.
Susan Findley
Dec 4, 2012
I don't know if you will remember me, but I am the Guidance Counselor at EAGLE School and although Charlie was only with us for his 8th grade year I will never forget him. He was such a delightful person with an amazing sense of humor and a deep sense of kindness and justice. He was wonderful young man who touched my heart.
With sympathy, Susan

Nira Scherz-Busch
Nov 30, 2012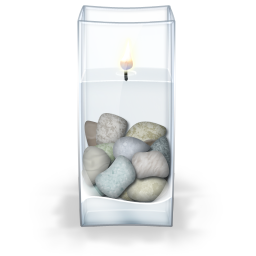 Dear Jim, Mary, Jamie and Nick:
Though we did not know Chuck, reading the heart rendering story of his life and knowing your soulful, gifted family - we trust that heaven has gained a wonderful soul. May your memories of Chuck brighten the dark and ease the pain of your loss.

Nira Scherz-Busch. Dennis Christoffersen, our families and staff.
Ed and Susan Adib
Nov 28, 2012
Dear Jim and Mary,

We are so deeply saddened by your unimaginable loss. Although we did not personally know Charlie, it feels as though we knew him through you. He was an angel and he will live eternally in everyone's hearts and minds.

Nancy Zjaba
Nov 28, 2012
I worked with Chuck at Captel when he was my supervisor a while ago. He was such an engaging, interesting person. I was saddened to learn of his passing. My heart goes out to his family and friends.

"The road go ever on and on..." - Tolkien
Emily Quetel
Nov 27, 2012
My heart is heavy with sadness for the Giesen and Klink families. The loss of a child doesn't make sense in the world. He will live on in the hearts of the people he has touched. Let memories of him comfort you. This song has always helped me, in times of loss. http://www.youtube.com/watch?v=IANRsQkaeT8
I lift Charles and your entire family up in prayer.
Sandy Knoll
Nov 27, 2012
Dear Mary, seeing you each year at trivia in Stevens Point is always such a highlight for me. I am so sorry to hear the news about Charles. My heart and prayers go out for you and your family.
Kelly, Jeff and the Ferrets
Nov 27, 2012
Dear Mary and Jim,

Our hearts are saddened by your loss.

The last time we saw Chuck was when he was running out the door to help someone at work. Even in a rush, he still took a couple of minutes to say hi and make us laugh.

You both (and the Twins) are in our (and MANY others) prayers.
Mom, Mary
Nov 27, 2012
to all of you who knew and loved Chuck, please listen to the Indigo Girls song "closer to Fine..." It is Chuck and his path searching for the truth.
Sue Lepinski
Nov 27, 2012
Jim and Mary

There are no words. You are often in my thoughts.
Angie Hallmark
Nov 26, 2012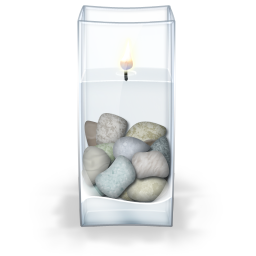 I didn't know Charlie personally... I worked with Mary, and never had the pleasure of meeting Charlie. I can tell that he was an amazing son, brother and friend that will be dearly missed by all that knew him. My prayers to all of you.
Lorna Belsky
Nov 26, 2012
Dear Jim and Mary and family, I am so sorry to learn of the loss of your son, my deepest sympathy and condolences, we will keep you in our prayers. Lorna and Peter Belsky
Steve Collins
Nov 26, 2012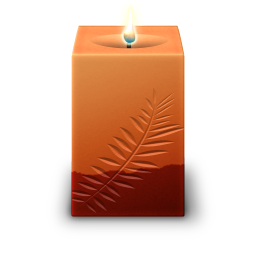 I never knew Charlie, but through his mother Dr. Mary Klink, I know where he got his fun, loving, having a presence in a room from. My prayers and thoughts are with Jim and Mary and the boys. God Bless you.
Mary and Nolan Johnson
Nov 26, 2012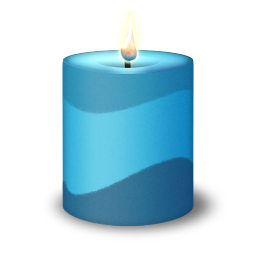 Dr. Giesen and family,
Our hearts are sad at hearing of the loss of your son, Charles. May you be comforted that many friends are keeping you in their prayers.
Tom Hedrich
Nov 26, 2012
Jim and Family:
I am so sorry to hear of your loss. Please know that you are in my thoughts and prayers. May the memories and joys of Charles presence remain warm and vivid eternally. With deepest sympathy and the strongest belief that comfort comes in the life everlasting.
Sue Miller
Nov 26, 2012
Mary, Jim, Nick & Jamie,
I will treasure the memories I have of Charlie - he was such a special person. He was so smart but had a quick wit that made him a pleasure to be around. I will remember his intelligence, his exuberant personality, and his smile.
Carey Fleischmann
Nov 26, 2012
Dear Jim, Mary, Nick and Jamie,

I'm so sad and sorry for the loss of Charlie. I met him in 1st grade at Elm Lawn, and was so impressed with his knowledge and personality. I got to see him once a week that year, and always looked forward to talking to him. I knew him as a friend of my son for several years at Elm Lawn, and I enjoyed him immensely. I have cried many tears the last few days.
George & Liz Meier, Kyle Lowney
Nov 26, 2012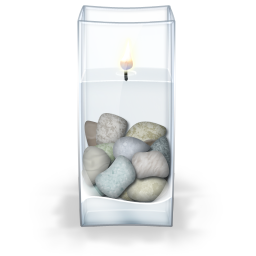 Jim, Mary, Nick & Jamie,

So sorry for the loss of such an incredible son. I met him briefly on a few occasions. He was always kind and respectful. I've heard many great stories about him from Cameron, who adored and admired him. Charlie really inspired Cameron in so many ways. Our hearts go out to you!
David and Angie Manthe
Nov 26, 2012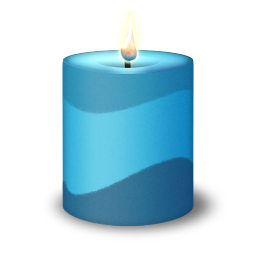 To the Family of Charles Giesen, We did not know Charles personally. However, my husband and myself have known Dr. Giesen for many years and are so deeply sorry for the loss of your son and brother.. Our prayer's will be with you and we hope that you find some comfort in knowing that Charles is with God now and he will always be in your hearts.
Steve Kurr
Nov 26, 2012
I remember Charlie from my first years at Middleton HS--learned bass in Beginning Instrumental Music. He was a fun guy to have in class, and I am sure he was like that everywhere. To the Giesen family: I am very sorry for your loss.
Karen
Nov 26, 2012
I remember walking through the halls of CapTel, feeling miserably sad and ugly. I was wearing a sun dress because it was the only thing I could fit in to at the time.. Chuck had a way of knowing when I could use a 'lift', and stopped the conversation he was having with another co-worker, and said to me (in his very proud and cheery tone of voice), "What a beautiful dress, Karen! You look very beautiful today!" I will miss passing Chuck in the hall, nice little chats in the break room. He was truly one of a kind. He may have gone to Heaven, but he will be forever in my heart...
Andy and Catherine Ewen
Nov 26, 2012
Our deep condolences. Love and spirit to the Giesen family.

Elliot Ven Rooy
Nov 25, 2012
Though I haven't seen Charlie in years, he was a huge part of my childhood and I have such fond memories of the adventures our families went on. My heart goes out to every person who knew Charlie, as I'm sure he will be missed by all of us.
Mary & Jim - I can't make it to the service, but I will be thinking of you...
Lots of love, Elliot.
Ted & Wanda (Wagner) Schleicher
Nov 25, 2012
Jim & Mary - - - Our deepest sympathy at the loss of your son. Jim, he looks so much like you. Our thoughts are with you and your family.
Marge Ewert(Lamb)
Nov 25, 2012
Mary & Jim,
So sorry for your loss. Such a handsome guy, looks a lot like you, Jim. God be with your family.
Lachrista
Nov 25, 2012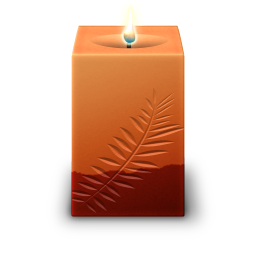 I went to elementary school, middle school, and high school with Charlie, and I remember him being so funny and so smart. He always made people laugh. This is how I'll remember him :)
Sam Wachholz
Nov 25, 2012
I did not know Charlie but when I saw his picture I had to read his obituary. He sounded like a very special person to say the least; I wish I would have known him. I am so very sorry for your loss and pray your hearts can heal knowing Charlie will be a welcome angel in heaven.
Brian and Jan Mitchard
Nov 24, 2012

Charlie, this world was never meant for one so beautiful as you
Ann Cerniglia
Nov 24, 2012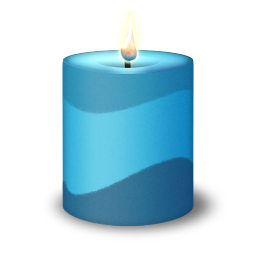 I'm so sorry for your loss, my thoughts and prayers are with you!
Jill Cerniglia
Nov 24, 2012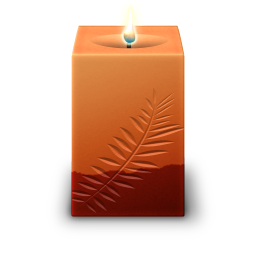 We did not know Charlie personally. However, we did get the pleasure of knowing his caring loving Father.
It sounds as if Charlie will be one of the most fun loving Angels to hit the heavens.
Our thoughts and prayers are with the Giesen family.
Peter, Jill Cerniglia & Family
Photos & Videos of Charles
Videos
Loading...
Photos
Loading...
Healing Registry
Services & Events
Visitation

Tuesday, Nov 27, 20124:00 PM - 7:00 PM

Cress Funeral Home Madison - Speedway
3610 Speedway Road
Madison, Wisconsin 53705



Map & Driving Directions
Service

Tuesday, Nov 27, 20126:30 PM

Cress Funeral Home Madison - Speedway
3610 Speedway Road
Madison, Wisconsin 53705



Map & Driving Directions
Subscribe to updates
To receive email notifications when a new memory or photo is added to Charles's online obituary, please enter your information below.
Charles's Monument
Loading...
Services & Events
Visitation
Cress Funeral Home Madison - Speedway
November 27, 2012, 4:00 PM - 7:00 PM
Service
Cress Funeral Home Madison - Speedway
November 27, 2012, 6:30 PM
+