David M. Fettig
July 13, 1979 -
October 11, 2012
David's Obituary
David M. Fettig, age 33, passed away on Thursday, October 11, 2012 in Madison. He was born July 13, 1979 the son of Mike and Karen (Doak) Fettig in Menomonee Falls, WI. David is survived by his wife; Beth, daughters; Nora and June, his parents; Mike and Karen Fettig, Fort Atkinson, brothers Samuel (Shari) Fettig, Fort Atkinson, and Peter (Angela) Fettig, Prairie Farm, WI, sister; Catherine Fettig, Fort Atkinson, grandmother; Jennie Doak of Colgate, WI, and 7 nieces and nephews; Clara, Molly, Beatrice, William, Luke, Calum, and Emmet. He was preceded in death by his brother, Daniel Fettig, paternal grandparents Sebastian and Clara Fettig, and Maternal grandfather, Alex Doak. A memorial gathering of family and friends will be held at 2:00 pm on Monday, October 15, 2012 at CRESS FUNERAL HOME, 3610 Speedway Rd., Madison, WI 53705, with a time for sharing at 3:00 pm. In lieu of flowers memorial contributions may be made to a college fund for David's daughters, Nora and June.
David will be deeply missed by his family and friends.

Add or view memories
Memories of David
Chris
Nov 8, 2013
Was this the same David Fettig with a youtube channel and a video where he demonstrates flipping butterfly knives? If so, someone may have stolen that video and uploaded it to their own channel.
Aamir
Feb 12, 2013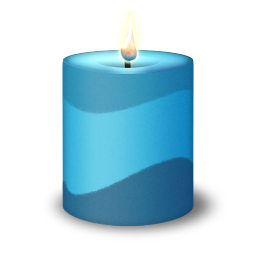 May you soul rest in peace dave
A.T.
Feb 9, 2013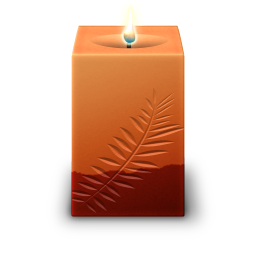 Dave, you were great. It sucks you had to leave at such a young age. RIP.
amandamadhat
Jan 8, 2013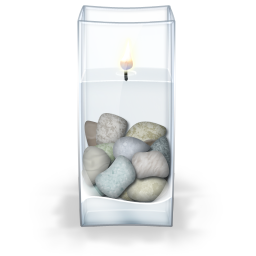 I'm so sorry.
CJ
Jan 7, 2013
Like my father, this man took his life of his own accord. We are each given this life, and though I am very sad for his family and friends, this was his decision. He would be happiest if we celebrate his life, and strength, rather than lament the way he chose to leave. It takes GREAT strength to live, but even greater strength to step into the unknown when this life is not for you. David, you will always have my respect and love.
n0210698
Jan 7, 2013
I hope you are somewhere better now, David.

x
Andrew Pinay
Jan 7, 2013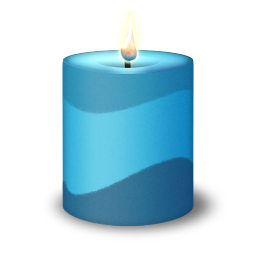 Rest in peace David... You will always live on through memories.
Lili
Jan 6, 2013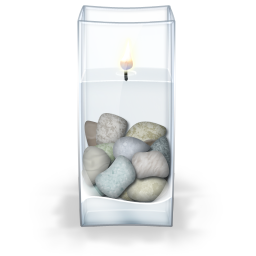 Rest in peace. I hope you have found peace.
Reilly
Jan 5, 2013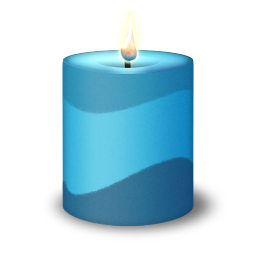 While we are mourning the loss of David, others are rejoicing to meet him behind the veil.
Jacob
Jan 5, 2013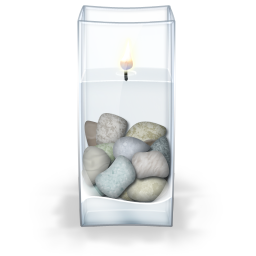 Never knowing this man. Seeing his smile on the other side of a computer screen. I do not know what caused the world to balance on your shoulders, but I do know that you were a warrior, strong and true, for carrying that weight up until the end.

Rest easy and in peace, Mr. Fettig. May you live on in the memories of all those you impacted, even those you have never seen or spoken to.
Walter
Jan 5, 2013
May he rest in peace. He deserved better, yet he worked with the cards that were dealt to him, and he endured pain I couldn't even imagine. I wish his family and friends the best in the future, and I hope David's memory is never forgotten.
Matt
Jan 5, 2013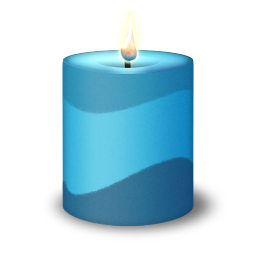 Rest easy, brother.
wes
Jan 5, 2013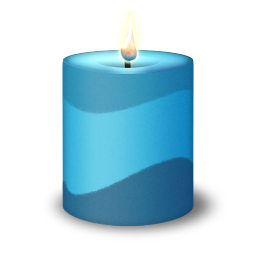 I'm a little late to the party but I hope the pain has escaped.
Ross
Jan 5, 2013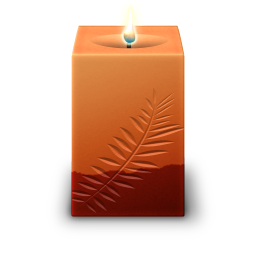 David you got me messed up bro. I dont even know you but I just heard your story, you got me in tears. I know you feel it was for the better but I miss you and ive never met you. I feel like we could have been good friends. I hope you rest in peace and I really hope it was for the better... Rest well in heaven, David.
Juan
Jan 5, 2013
Rest in peace David.
Zachary
Jan 4, 2013
There never was a wound that time couldn't fix, other than the wound we don't let it fix.
B&J
Jan 4, 2013

I didn't know his name 'till now
Nor that he was dead.
I still don't know what his life was like
Or what words he said
But I believe this man was strong
and I pray that he lives on
In memories, and the hearts he touched
Even when he is gone.
Look at that smile, that gorgeous man
We have surely lost a player
It is not often that I go religious
But I wish to raise a prayer.
May this man, rest in peace
And he from now always be
above life's worries, drama, constraints
May he, now be free.
mrfario
Jan 4, 2013

Rest in piece good sir
appletonian
Jan 4, 2013

i didn't know you, but I hope you are at peace sir.
Moveit
Jan 4, 2013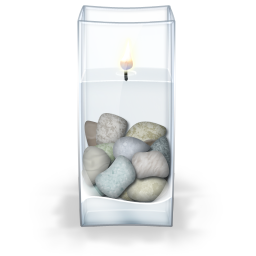 He liked to move it, move it.
Darylann
Jan 4, 2013
I'm so sorry that u hurt like that....peace b with u gentle soul
Emilio M Gomez
Jan 4, 2013
RIP David
Bhargav
Jan 4, 2013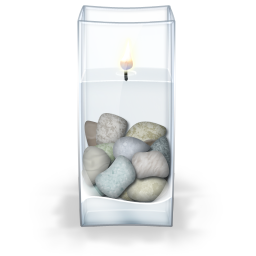 Goodbye David, I hope you find the peace you have been looking for.
silas
Jan 4, 2013
such an hero
Katie
Jan 4, 2013

His memory will live on. I hope your family and friends will be able to find peace by thinking of the good times they shared with him, and I'm sure there were many.
Anthony
Jan 4, 2013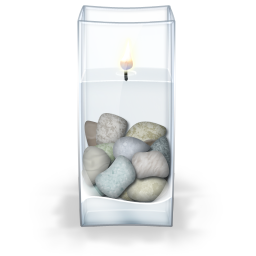 I'm sorry your final years brought you so much pain. I, nor anyone else, can blame you for your actions. It was your choice to make. Alas, the samsara wheel turns indefinitely. May it guide guide you to a more peaceful existence, now and forever.
Dan
Jan 4, 2013
Dave, you were a great guy. I'm sure of it.
Tiffany
Jan 4, 2013
Rest in peace, Dave. I hope you found eternal happiness in a place where you have to suffer no more. Xo.
Dog
Jan 4, 2013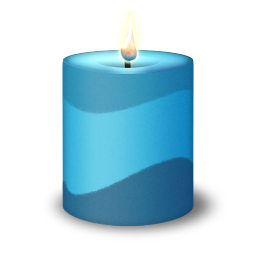 Im sorry

Braedan
Jan 4, 2013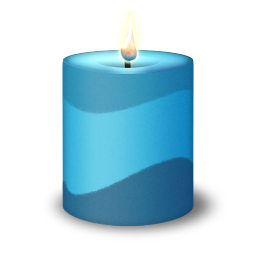 It is always sad when someone cant find a way to cope any more. My thoughts and prayers to him and his family.
Anon
Jan 4, 2013
I can only hope that I will one day have the courage to finally end myself just as you did. Thank you for the inspiration.
Nancy
Jan 4, 2013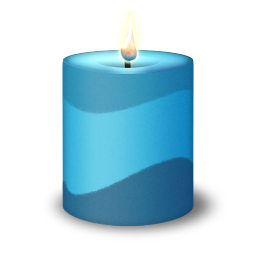 May you rest in peace, finally freed from your pain.
Billy
Jan 4, 2013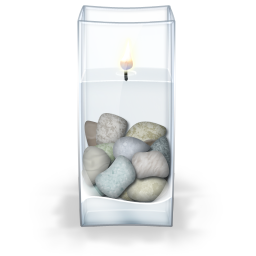 Rest in peace David.
nicole
Jan 4, 2013

rest in peace david. you were a great person
Jefrywithonef
Jan 4, 2013
it was a shame you felt so dissatisfyed with life
Gabriel
Jan 4, 2013
I didn't know him personally. But after reading through some of the memories here, David seems like such a sweet soul.
Gabriel Hapenciuc
Jan 4, 2013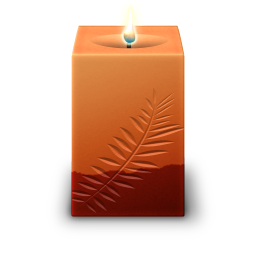 I never knew you, but you seem to have been an amazing man. Whether there really is an afterlife or not, I hope you're truly happy now. Your family loves you. Your friends love you. I, as a stranger, love you too.
Chris
Jan 4, 2013
Just like Ricardo, I never knew you. Got some info on you on the internet, including hearing things in your own words. You touched me deeply, and I felt compelled to help in any way I could, but by the time I had discovered you, it was too late. You will never be forgotten, and you will never be alone.
Ricardo
Nov 29, 2012
Never physically knew you. But I have seen you on the internet. You were my inspiration when it came to the art of balisongs. You will be missed.
Mr. Kohl
Oct 21, 2012
I remember Dave's smile would light up my class when he walked in. He was intelligent, very funny, and so enjoyable to be around. Mr. Jordan always called him the "Wooly Guy"(I am not sure why), but Dave like it, and the name stuck with us. We would always be smiling about some of the pictures he created on Photoshop. And this was back in the early days when we had one of the few(if not the only) Photoshop programs in the District. Dave was brilliant with computers, but his real gift was his personality.
I still smile when I think about you, Dave.
Ericka Zuehlke
Oct 19, 2012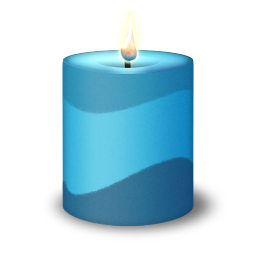 I worked with David at CUNA and at Doc Sci. He was always so nice and always had a smile on his face. He will be missed.
Roy Vieira
Oct 18, 2012
Dave drove me to my first DocSciU after joining the company. It's hard to believe he's gone.
Chiquita Hutchinson
Oct 18, 2012
David worked for me, on the print team, at Genworth Financial. He was a man of many talents with such a sweet spirit. He will be missed by everyone here that knew him.
Richard Kyrk
Oct 17, 2012
I had the pleasure to work with David for a short period. He was always fun to be around and my thoughts goes out to all of those who stood him near.
William Akers
Oct 17, 2012
BLASTO! (I always started my chats with him in this manner)What an amazing guy - a real whiz on xPression (our document composition here at work), amazingly talented with photoshop (one of his many talents) and I always asked him to show me some balisong tricks whenever he came East. His presence has been missed here at work and now his spirit will be missed here on Earth.
Mike Kempf
Oct 15, 2012
Thanks Dave for sharing you smile and joyful (more crazy goofy with pranks) outlook on life. Knowing you throughout our Fort Atkinson years was a real treat. You always made IT with Tom Kohl class a blast. You were a friend to all and will be dearly missed.
Oct 15, 2012

His smile was amazing, and he had one for everybody.
Jenny
Oct 15, 2012
Whipping stuff animals around Star Cinema during that awful Kevin Sorbo movie.
Amber
Oct 15, 2012
Blasto!!!!
Sara
Oct 15, 2012
Driving around in his Impulse (the 1st of several, I think) just *blasting* the Perry Como greatest hits CD.
Lucinda
Oct 15, 2012
Worked with him at CUNA on the new clasim system. He was a hoot! Really missed his humor when he left. He was a great guy.
Liz Kile
Oct 15, 2012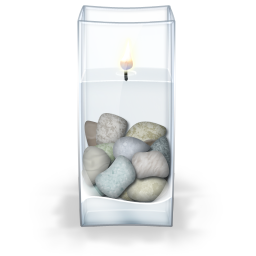 The look on his face when I said I was going to buy Nora a Dallas Cowboy cheerleader outfit....PRICELESS : )
Marilyn
Oct 14, 2012
Asking for my daughter's hand in marriage before proposing to her.
Beth
Oct 14, 2012
Dave and my trip to Yellowstone in the overheating Avenger.
Luedtke
Oct 14, 2012
The hidden camera in the smoke detector.
Beth
Oct 14, 2012
Dave sleeping with Nora sleeping on his chest.
Lubke
Oct 14, 2012
Dave mattered. He impacted the people he loved. Beth can use the wealth of their time together to teach Nora & June about their Dad. Memories can be placed in a special corner of our hearts reserved for him and Dave will always be with us.
Bob Kerman
Oct 14, 2012
Lots of Slushies and a broken guitar.
Catie
Oct 13, 2012
David was my sweet, wonderful brother. He made me laugh harder than anyone in the world. I love you, Davers.
Photos & Videos of David
Videos
Loading...
Photos
Loading...
Healing Registry
Services & Events
Visitation

Monday, Oct 15, 20122:00 PM - 3:00 PM

Cress Funeral Home Madison - Speedway
3610 Speedway Road
Madison, Wisconsin 53705



Map & Driving Directions
Service

Monday, Oct 15, 20123:00 PM

Cress Funeral Home Madison - Speedway
3610 Speedway Road
Madison, Wisconsin 53705


Time for Sharing


Map & Driving Directions
Subscribe to updates
To receive email notifications when a new memory or photo is added to David's online obituary, please enter your information below.
David's Monument
Loading...
Services & Events
Visitation
Cress Funeral Home Madison - Speedway
October 15, 2012, 2:00 PM - 3:00 PM
Service
Cress Funeral Home Madison - Speedway
October 15, 2012, 3:00 PM
+