Barbara's Obituary
Barbara J. Hashagen Thomas, 75, of Madison, passed away peacefully, surrounded by her loving family, on September 7, 2012 at Agrace HospiceCare Center in Fitchburg.

Born in Kansas City, MO, she was the daughter of Richard O. Hashagen, a career U.S. Army officer, and Geraldine E. Hashagen, a registered nurse. She was the oldest of three children, with two younger brothers. Richard D. Hashagen and Stephen C. Hashagen.

Growing up as an "Army brat" in the WWII and Korean War era, Barbara lived in dozens of different places, from North Carolina to California, before graduating from Cudahy High School in Milwaukee, WI in 1955. She received her baccalaureate degree (Major in English, Minor in French) from Coe College in Cedar Rapids, IA, in 1959, where she was elected to Phi Beta Kappa. She taught high school English and French in Greenfield, WI and Hillsborough, NC, and later taught Native American History and English at the Indian Community School in Milwaukee, WI. She went on to serve as the sole staff member for the American Indian Language and Culture Education Board (a Native American advisory body to the WI Department of Public Instruction) for 15 years. Her enthusiastic dedication to the work of the Board won her the respect and friendship of many Wisconsin Indian tribe members, including those in the Oneida and Menominee nations. A "people person" like her mother, Barbara loved talking with both friends and strangers, and made lasting friendships wherever she went. She loved animals, especially dogs. She enjoyed gardening, language and literature, music, and travel, and one of her favorite places to visit was Bayfield, WI. She loved raising children, and was extremely proud and supportive of her children and her grandchildren. She cherished her relatives and friends. She saw the best in others, helped them look on the bright side of things, and was able to laugh at herself. She will be remembered for her kindness, humor, intelligence, positive and egalitarian spirit, generosity, creativity, and her wonderful stories, which will live on with her family and friends.

She was preceded in death by her father and mother, her brothers Richard D. Hashagen and Stephen C. Hashagen, and her stepmother Magda. She is survived by her husband, William H. Thomas of Madison; children Jennifer A. Thomas (Dan Sjogren) of Denver, CO, Sarah S. Thomas of Milwaukee, WI, and William H. Thomas, Jr. (Martha Patterson) of O'Fallon, IL; grandchildren Mark Thomas-Patterson and Walter Thomas-Patterson; sisters-in-law Elizabeth Hashagen, Patricia Thomas, Rozanne Timbes, Peggy Thomas, Linda Thomas; brothers-in-law Christopher Thomas, Sr. and Gary Thomas; nephews Christopher Thomas, Jr., Michael Thomas and Greg Thomas (Caitlyn); nieces Stephanie Hashagen, Rebecca Audet (Rejean); Brigitte Melchert (Steve), Megan Vignocchi (Billy), and Lesley Coulter (Mark); stepsisters Krisztina Leitner, Kinga Schmidl, and Helga Mersich of Austria and Judith Mlivoncic of Germany; and many fine step-nieces, step-nephews, grandnieces and grandnephews.

A memorial service celebrating Barbara's life and friendships will take place on Saturday, September 29, 2012, at Holy Wisdom Monastery, 4200 County Highway M, Middleton, WI 53562 (www.benedictinewomen.org). Gathering of family and friends will begin at 9:30 am, followed by the service at 11:00 am, then lunch. All who knew Barbara are welcome, and there will be an opportunity during the service to share stories and memories.

In lieu of flowers, Barbara requested contributions to the Dane County Humane Society (https://www.giveshelter.org/) and Doctors Without Borders
(https://www.doctorswithoutborders.org). In addition, her family thanks the following organizations for their kind generosity and support: Dogs On Call (http://www.dogsoncall.org/) and Agrace HospiceCare (https://www.agracehospicecare.org/).

Add or view memories
Memories of Barbara
Peggy and Chris Thomas
Sep 28, 2012
"Perhaps they are not the stars, but rather openings in Heaven where the love of our lost one pours through and shines down upon us to let us know they are happy."

May all of us who loved Barbara, especially Bill, Jenny, Sarah, Bill, Jr., their spouses, and children, take solace in these beautiful words from an Eskimo legend that seem appropriate at this time when we remember Barbara. When you look to the night sky and see the brightest star, think of Barbara and what a loving, caring, fun person she was. Her presence blessed this world, and she will never be forgotten.
Pat Thomas
Sep 26, 2012
Barbara, I just now remembered when you and I got drunk on the champagne at Chris and Peg's wedding reception in Philly. Mom and Dad were mortified, but we just giggled and laughed in the back seat of the Olds all the way back to the McLaughlin's, didn't we?
Pat Thomas
Sep 26, 2012
Dear Barbara,

You've been one our family for so long - forever! I will miss you, especially our long "catch up on things" sessions and "just looking" shopping sprees, on those rare occasions we could get together. Thank you for your beautiful children, too. You will always be a dear friend.

Love,

Pat


Rozanne Timbes
Sep 26, 2012
I bid you a fond farewell, I know you will keep ever vigilant upon those who have been blessed to know you. I will never forget our brief times together, I treasure your friendship...forever. A wonderful sister-in-law, I will miss you.
David Stowe
Sep 26, 2012
Barbara,

What a wonderful person, wife and mother! My partner and I lived next door for about 10 years in the 70's and 80's so we got to see the kids grow up and the excellent parenting they received. I was always proud of Barbara's work with the Indian Community Center. Besides our frequent in the backyard discussions, I particularly remember with great glee how we would get together many Sunday nights with some wine and popcorn to watch Monty Python's Flying Circus on PBS; we would just laugh so much! Although we haven't seen each other in many years, my thoughts are with the Thomas family at this time of grief and celebration.
Roberta Doxtator
Sep 25, 2012
I will always have good memories of a wonderful teacher to my children and a good friend, my prayers are with her family and friends, God Bless and Keep you .
Crystal Doxtator
Sep 25, 2012
I knew Barb Back in the Eighties, I was a mixed up Indian kid that happened to be one of her students at the Indian community school in Milwaukee, she was very nice and helpful not just in my school work but in my life, she inspired me, and was always my favorite teacher ever, I regret not keeping in contact, I was a btter person because of her, I shall miss her. she was and will always be one of the brighten shining stars in my sky. I treasure the time she gave to me. I still remember the vegimite she had Us try that her daughter brought home from Autralia....yech... God be with her family and friends, and those she Blessed by allowing them to know her.
Ebbie
Sep 21, 2012
My heart goes out to Bill, Bill Jr., Jenny, and Sarah, at this time of deep loss. May you find comfort in each other and in fond memories together.
BETTY HASHAGEN
Sep 18, 2012
i am so glad that Barbara came to stay with me in Texas. I will cherish that time we shared. She was such a wonderful person. I am so blessed to have known her.
Kinga Pesl
Sep 16, 2012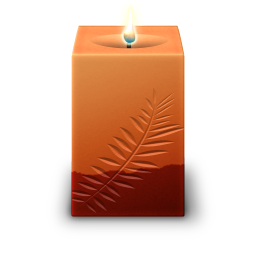 A candle will be burning on the day of Aunt Barbara´s funeral here in Austria - in my thoughts I will be with you all.
Kinga Pesl
Sep 16, 2012
I have all these wonderful memories of Aunt Barbara. Being the grandchild of her stepmother from Europe, I have never taken for granted what she has done for me. Thanks to her I have all these wonderful memories: meeting her family and native american friends, driving through Wisconsin and Michigan with her, her hospitality and her smile.. I have this one picture of her where we sit in a bar, hanging out with her friends, an unforgettable night for me - that was 20 years ago and I still remember it like it was yesterday... when my days are rough and nothing seems to work, I sometimes look at that photo and thank her once more for everything, some things you do in life are for eternity.My dear aunt Barbara - I will never forget you !
Carey Bateman
Sep 10, 2012

She loved Poetry, This was one of her Favorites..

Stopping by Woods on a Snowy Evening
By Robert Frost 1874-1963 Robert Frost

Whose woods these are I think I know.
His house is in the village though;
He will not see me stopping here
To watch his woods fill up with snow.

My little horse must think it queer
To stop without a farmhouse near
Between the woods and frozen lake
The darkest evening of the year.

He gives his harness bells a shake
To ask if there is some mistake.
The only other sound's the sweep
Of easy wind and downy flake.

The woods are lovely, dark and deep.
But I have promises to keep,
And miles to go before I sleep,
And miles to go before I sleep.

Carey Bateman
Sep 9, 2012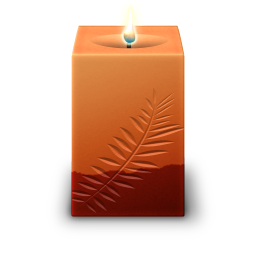 A Beautiful Life Long Loving Friend That will be truly misssed FOREVER !!
Photos & Videos of Barbara
Videos
Loading...
Photos
Loading...
Healing Registry
Services & Events
Visitation

Saturday, Sep 29, 20129:30 AM - 11:00 AM

Holy Wisdom Monastery
4200 County Highway M
Middleton, Wisconsin 53562



Map & Driving Directions
Service

Saturday, Sep 29, 201211:00 AM

Holy Wisdom Monastery
4200 County Road M.
Middleton, Wisconsin



Map & Driving Directions
Subscribe to updates
To receive email notifications when a new memory or photo is added to Barbara's online obituary, please enter your information below.
Barbara's Monument
Loading...
Services & Events
Visitation
Holy Wisdom Monastery
September 29, 2012, 9:30 AM - 11:00 AM
Service
Holy Wisdom Monastery
September 29, 2012, 11:00 AM
+