Andrea P. Berto
June 20, 1954 -
August 29, 2012
Andrea's Obituary
Madison-Andrea (Plaut) Berto, 58, died August 29, 2012 at Agrace Hospice Care, Madison, surrounded by loving family and friends. Andrea was born June 20, 1954 in Oakland, California. She was a resident of Madison since 1956, attending school at West High and the Free School. Andrea met her beloved husband Kenneth Berto, when they were both working at Ovens of Brittany restaurant. They married in 1984, the same year Andrea graduated from UW-Madison with a B.S. in Art. Andrea's love of art and interest in gardening and horticulture led her into floral design. She was a partner of Fleurishes Design Studio for many years, becoming sole proprietor in 2007. Andrea was a talented artist who used flowers to express her exquisite sensitivity to colors and their harmonies. She loved the fleeting nature of flowers and captured their ephemeral magic with her skillful creations. Andrea's work with flowers was a natural extension of her own unique elegance and beauty. Above all else, Andrea cherished her sons, Timothy and Tristan, for whom she felt overwhelming appreciation and pride. Andrea was an intelligent, creative, kind, and sincerely generous person who will be deeply missed. She is survived by her beloved sons; her mother, Nicole (Colen) Plaut of Madison; brother, Eric Plaut of Clinton, Iowa; and sisters, Miriam Plaut of Kansas City, Missouri, and Jessica Plaut of Amherst, Massachusetts. A memorial service will be held at the First Unitarian Meeting House, 900 University Bay Drive on Sunday, September 30 at 2:00 PM. She was preceded in death by her father, Walter Plaut in 1990; and her husband, Kenneth Berto in 2003. Contributions to a memorial fund on her sons' behalf are gratefully accepted. Andrea's memorial fund will be accessible from www.youcaring.com for this purpose.
Add or view memories
Memories of Andrea
Robin Jahn
Jan 23, 2013
I just found out Andrea is gone....I see we share the same birthday although I am 4 yrs yournger. She would come into my workplace once a year to get her taxes done and I always enjoyed seeing her. I will miss seeing her beautiful smile this year. I will remember her from now on when I have my birthday. God Bless all of you.
Tien Huynh-Dinh
Nov 28, 2012
Of all the good folks I met and considered as dear friends during my 5 years in Madison, Andrea was/is one of my favorites! We made out very first parachute jumps out at Seven Hills back in Sept. 1979. While I was terrified during the ride up, Andrea was totally looking forward to jumping! She had that daring & adventurous spirit. While most of the 18 first jumpers in our group that day stopped after that very first jump, Andrea continued on to make 7 more dives... What an amazing woman!
Always friendly, cherry and beautiful (inside and MOST definitely outside!)... Andrea carried herself with the utmost class. She was an artist in how she approached her daily life.
Being away from Madison for over 30 years, I lost touch with folks there... Somehow back in 2008-09, Andrea and I were able to reconnect however briefly via phone and I can still remember how her voice just absolutely brightened my already wonderful day!
Looking at the photo of Andrea and her two grown sons, you can tell how proud she is of them and how much they care for her... (look at the body language and distance between everyone!) :)
I was very fortunate to have worked in Dr. Plaut's lab as he allowed me to use his flourescent microscopes and not once during that time did I connect Dr. Plaut to Andrea (Plaut), probably a good thing as I don't know how he would have liked knowing I was one of her skydiving friends!!!
As everyone else, I am terribly saddened to hear of Andrea's passing... She left way too early, but I know that Ken was waiting there for her so they can continue their beautiful journey together...
Love you Andrea.
Conni Hofeldt-Rowe
Sep 26, 2012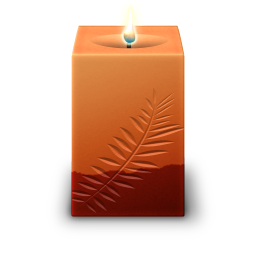 To Andrea's sons and family members,

I had the honor and joy of not only having Andrea touch my life, but of also working with her. I am a wedding coordinator and occasional florist. Andrea created some of the most stunning bouquets and arrangements for my clients and friends. Her talent, sensitivity to color, texture, design and overall aesthetics was incredible. She had an uncanny ability to read a bride's wishes almost before she had asked for the bride's vision. Working with her was such a pleasure. She always freely shared tips and little treasures of ideas with me, served up with a heavy dose of smiles and knowledge. Her sudden loss is a shock. She will leave a hole in our industry that no one else will be able to fill. We all will miss her greatly, but will carry her in our hearts. We will carefully guard our fond memories of her gentle, kind and beautiful spirit. May she find peace; and all of you find comfort in each other.
Please accept my deepest condolences for your loss.
Conni Hofeldt-Rowe
Ginny Rohlich
Sep 11, 2012
I was a friend of Andrea' s years ago in high school until I moved away from Madison. Although it has been many years since i saw her, I still have wonderful, vivid memories of what a beautiful, fun, kind person she was. I remember giggling with her in the halls at school. I am so sorry to hear of her death.
Donna Berto Hansen and family
Sep 11, 2012
Andrea was an incredible woman. I know this because my brother adored her. I always imagined her someday playing in her garden with her grandchildren. Hopefully her and Ken are together now or will be together in their next lives for eternity.
Eileen Stearns
Sep 10, 2012
I worked with Andrea at the Ovens of Brittany in 1977-
She has not changed at all... So sorry for you loss!
Rest in Peace Andrea! My Thoughts and Prayers are with her family
Arnie and Helen Berto
Sep 9, 2012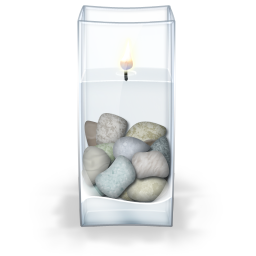 Tim, Tristen, and other dear family members, we are so filled with sorrow & grief for you. Andrea was such a fine, gentle, and eloquent person who's strength and courage were greatly understated. She has graced our lives with her beauty and presence. We wish her peace in her afterlife. We pray for your comfort and consolation.
Kathy Anderson Waisman
Sep 9, 2012
Nikki, Tim, Tristen and siblings,
Andrea has a fond place in my heart. A most gentle friend whom I did not spend enough time with as an adult. She will be with me forever. Peace. Kathy Anderson Waisman
Karen Straw
Sep 8, 2012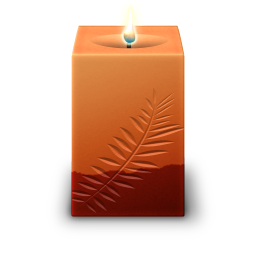 Tim, Tristen, Niki and Andrea's brother & sisters, I was so sadden to hear of Andrea's passing. Please accept my condolences and know that you are in my thoughts and prayers.
d

John & Shawn Berto
Sep 8, 2012
Sorry for you loss. But always wanted to Thank Andrea for being such a wonderful wife to my brother Ken. We truly now have lost two beautiful people.
Romni
Sep 7, 2012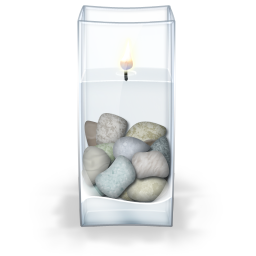 There has never been a more graceful or beautiful person. Thank you for all that you have taught me and for sharing your talent. I will remember you fondly.
Photos & Videos of Andrea
Videos
Loading...
Photos
Loading...
Healing Registry
Services & Events
Visitation

No Visitation Scheduled or Private
Service

Sunday, Sep 30, 20122:00 PM

First Unitarian Society Meeting House
900 University Bay Drive
Madison, Wisconsin



Map & Driving Directions
Subscribe to updates
To receive email notifications when a new memory or photo is added to Andrea's online obituary, please enter your information below.
Andrea's Monument
Loading...
Services & Events
Visitation
Service
First Unitarian Society Meeting House
September 30, 2012, 2:00 PM
+