Alena Ruth Nightoak
April 22, 1997 -
April 3, 2013
Alena's Obituary
Marshall - Alena Ruth Nightoak, age 15, passed away suddenly on Wednesday, April 3, 2013 following a courageous struggle with depression and bullying. She was born April 22, 1997 in Arlington Heights, IL, the daughter of Thomas and Michelle Nightoak. Alena was a competitive gymnast for 4 years until the age of 11 and missed it with all her heart. She was also musically talented and obtained a scholarship for singing lessons, saying in her submission letter, "Singing is my life!" She will be dearly missed by her siblings - her brother Kian says "I will miss her laugh, it would always put a smile on my face because she had the most funniest laugh in the world." Her brother Garridan says "Although you could piss me off sometimes, I never stopped loving you..."


Alena is survived by her parents, her three brothers Andrew, Garridan and Kian, and her sister Teana.


A short memorial service will be held at CRESS FUNERAL HOME, 1310 Emerald Terrace, Sun Prairie on Monday, April 8, 2013 at 7pm. A visitation will be held at the funeral home on Monday from 4:00pm to 7:00pm. In lieu of flowers, memorials may be made to Stomp Out Bullying at www.stompoutbullying.org.


As our sweet Alena would say "it is not enough to say something, you must do something." We ask each and every one who loved her or knew her to follow her example.


Cress Funeral & Cremation Services

1310 Emerald Terrace

(608) 837-9054

Please share memories at

www.cressfuneralservice.com


Add or view memories
Memories of Alena
Ajia Newell
May 30, 2014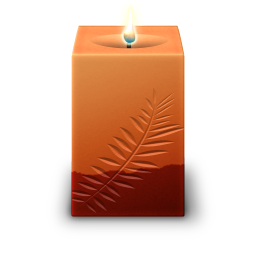 On April 3rd, I went outside to set a candle for you.. Had a picture of us in my hand and sang your favorite song.. I miss you sooooo much. It's crazy that you're gone.. But you will forever be with us in our hearts. Love you !
Anonymous
Apr 9, 2014

Alena, I cried all day April 3rd. I miss you I miss your smile, your laugh, our fun memories
Anonymous
Apr 9, 2014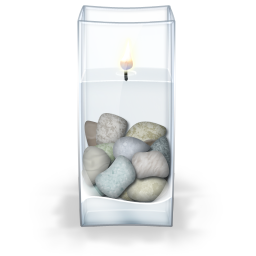 Alena I never legitimately but we talked once or twice but I never knew this would be the last goodbye :( I miss and love you
AJ Feldman
Mar 4, 2014
I remember teaching you how to start playing bass. You were so good at it. You learned the tune to Twinkle Twinkle Little Star all on your own, no tabs, nothing. I remember walking around town with you talking about this and that. I remember crushing on you in middle school. I remember seeing you for the last time as I left school and getting to hear your laugh and see your smile one last time. I miss you, Alena.
Katrina Mosley
Dec 27, 2013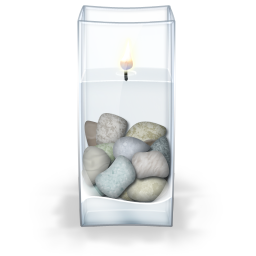 I remember, when you'd always come to see my brothers, we'd hang all the time and you'd call me your "little angel" as if we were sisters, and the moment, I heard you were gone, I wish I was there the night before it, to convince you otherwise...I guess you're my angel now, huh..
Anonomous
Jun 27, 2013

I remember you from a Halloween party. You were a bloody Alice in Wonderland and you used spray hair dye to make your hair dark drown.
Ajia Newell
Jun 2, 2013

Alena I swear it's not the same without you here ! I miss you so much it's killing me inside ! I miss my little "sister" :( you will forever be in my heart ! I will keep doing good just for you , for US
Ajia Newell
May 26, 2013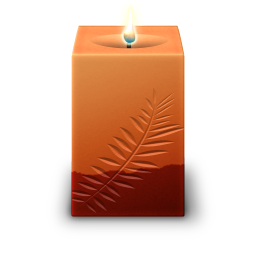 Last day at the high school , Alena came up to me and told me that once she went to that school to watch out for her and i promised her i would. She was a good girl and one of the smartest females in that school. She was like another sister that I never had. I do miss her..
Alex
May 10, 2013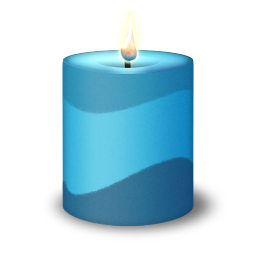 I didn't know you very well but i think that if i did, we'd get along. Everyone misses you like crazy and i wish i would've gotten the chance to meet someone like you .. R.I.P.
Cheyenne Riley
May 1, 2013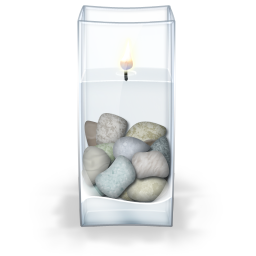 The first time we met was I saw you outside with Big mike doing back flips, and I couldn't believe it, I was so amused by your moves and how much you could do, Us together was the best time I had ever spent, even our fights are now as a good memory because at least I knew when you were mad, I knew you cared what happened to me. You and I went through so much together, the depression, we could talk about it and help each other, the bullying, we both go through it. Alena I miss you so much, I miss your smile, your laugh, and our deep talks. I can't believe it's been 9 years since we met, and I hate to know when I said goodbye to you, and hugged you, that would be my last. You were the bravest women I knew. I love you Alena, you'll always by my little butterfly.
Anonomous
Apr 21, 2013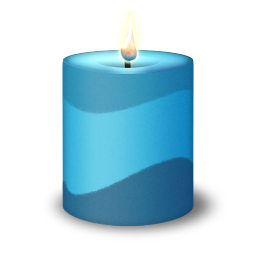 I love you and I miss you..
Sadie
Apr 15, 2013
There is not a day that goes by that I do not think about you. You greatly impacted my life as well as others in group. We all miss your beautiful smile. See you on the flip side, lovely,
anoymous
Apr 12, 2013
May this beautiful girl rest in peace. I didn't know her but my son has also suffered from bullying... Lets put a stop to bullying
brianna kirchesh
Apr 11, 2013
i love how u were so brave and so nice!! i will miss you so much!!!
Barb Fox
Apr 10, 2013
so sorry, Alena -- I wish I had gotten to know you better when we did Radio H.A.R.T. you were such a pretty and talented young lady!
Tara Mlejnek
Apr 8, 2013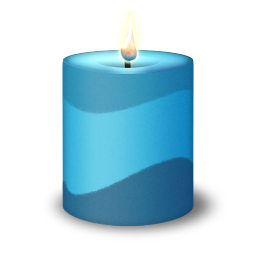 Alena .... I truley do miss you alot... We met last summer through Kaitlin and we got kinda close and now you are gone... you are my insperation and thanks to you im going to stand up for myself and continue your story also thanks to you im going to do my Girl Scout Gold Award on Bulling I was really looking forward to seeing you again this summer... I had an amzing weekend with you Rest in Paridise my darling... my love and condolences go out to your family
Love
your river bend friend
Tara
Kim
Apr 8, 2013
Such a beautiful young lady with an infectious smile... you will be missed by many... we will carry your message sweet Alena... while you sing with the angels...
Laura C.
Apr 8, 2013
Alena and I first met at the Radio H.A.R.T. (a satire of Romeo and Juliet) play this past Feb. She played Juliet, I played Juliet's infamous "Nurse". Alena was a little shy, but relaxed a lot as we rehearsed together, let loose, and had little chats before Show Time. She asked me if I were a teenager now, would I be a Goth? I thought for a few moments, remembering my teenaged fondness for vampire movies, wearing black (or scarlet) all the time, and horrifying the school cheerleaders with my glossy black nail polish with silver sparkles. I remember making skeleton art and batwinged flying eyeball earrings in Advanced Metalworking. I remembered being constantly bullied and how depressed it made me feel, and later the Rage and alienation. YES, I answered, I would have been a Goth. Something of my thoughts must have showed in my face, because there was sadness in her eyes as she heard my answer. Alena was comfortable around me then, even though I was a matron nearly 40 years older. At Solo and Ensemble she came right up to me in the gym and started a conversation. She talked about her solo, she was nervous. I praised her, we joked about Radio HART. She looked past me after a few moments, as if she saw someone that scared her, and fled. I was sorry because I was about to ask when her solo was and if it was OK if I listened to it.

Alena, if only you chose to stay. We barely knew each other yet I believed in a bright future for you. Sadly, it is not to be. I am thankful my last words to you were of praise and encouragement. If only that would have been enough. Blessed Be, Alena. : (.
Karla
Apr 8, 2013
My heartfelt condolences to Alena's family. I am truly sadden to hear of your loss. It's a terrible thing to know that things like this happen. Please take comfort in knowing that God offers up the promise at Isaiah 41:10 that soon we will no longer have to be afraid of anything bad. We can also be greatful of the resurrection hope and look forward to the time when Alena will be rejoined with loved ones in Gods' earthly paradise John 5:28,29 Psalms 37:29. You will be in our prayers.
Cheyenne
Apr 8, 2013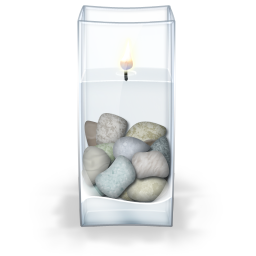 I remember the football game we went to. We hung out that whole night and had so much fun. I really wish you could have spent the night. I hope you're in heaven smiling down protecting all the ones you love. I miss you so much words can not explain. I wish I could have saved you that night or at least talked to you. Rest in paradise. :)
Jasmine
Apr 8, 2013
I remember this past Valentine's Day, neither of us had Valentine's. So we bought Nutella, and Chocolate. We sat on my bed, ate Nutella dipped in Chocolate, and watched sappy chick flicks. I also remember how you saved my life, you ran over 2 blocks to my house, and performed CPR on me. You saved my life, I only wish I could've saved yours.
Arianna Schleichert
Apr 7, 2013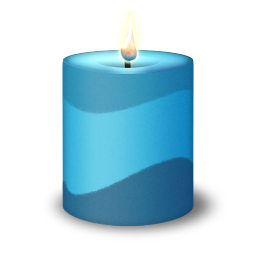 I only knew you for a brief time, through group therapy, but you were the sweetest girl there. You were always the first one to ask me how I am, you had such a caring, beautiful heart.
Brooke Farnsworth
Apr 7, 2013

I remember last year at one of the dances I was having a very bad time. When I hid from everyone you found me and told me everything was going to be okay. You were always there for everyone, and I think I can speak for everyone who knew you when I say thank you for helping.
Linda Young
Apr 7, 2013
Question for all moms and dads out there. Especially with young teenagers. Do you know what they are doing on the computer? I've discovered "The Slender Man". It was brought up in a young girls suicide. And as you know my son is a 'suicide revived', I've been places I hope no one else has to go. My son overcame all the difficulties and lives a normal life now, something I never though of as John and I took him off the rope. When I was giving him CPR and screaming that he needed to live. The years after were such a challenge. But we are here and saying goodbye to yet another innocent. We live in a small community, who bullied her, who showed her 'The Slender man'. What don't we know as parents? I tried to tell someone, many someones, thought it isn't my place and then I think, It was my place. As a mother I have the right to fight for our youth. She didn't deserve this. Rally together to help stop this. Please, In my son's name James Ketchum. We can have the power to make it go away, but only together not alone. Alena you did the best you know how to. RIP
Alexis Ja Doul
Apr 7, 2013

Alena, your friends really miss you. AJ is my older sister and I knew who you were and what your problems you have been having. Like the whole Slender Man thing. I got your phone number and I texted you say Hi and who I was. At least I did get to talk to you before you pasted. You have been at my house before I think. But, I hope you rest in peace up there.
All educators are against bullying
Apr 7, 2013
A beautiful gymnast, we loved her singing voice! Alena was full of fun and laughter and will be missed. Bullying does not happen in isolation, those who hear it need to take action when it happens. Bullies are outnumbered, don't turn away, you are the first line of defense. Don't blame it on schools, this is on everyone who heard or knew and turned away! Keep telling people until someone listens. You may save a life.
Anne Townsend
Apr 7, 2013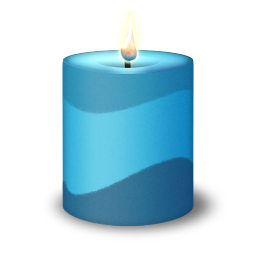 I remeber the day you took your first breath coming into this world. It was Earth Day, and I knew that meant something powerful! I loved you from the moment I held you in my arms.Forever special, born from the love of two spectacular people, I knew that you had a message to give the world, and I believethat you gave a message and left a message of complete love. I will forever miss you.YOu have always been and always will be my angel...
Cinda Goldsby
Apr 6, 2013
Alena was the most beautiful girl I ever seen. In summer school about 3 years back, we were both in pickle ball. We became instant friends. She was so funny and cool. I helped her clean her house and stuff. We did everything together for a while. I wish I hadn't let us start drifted when she went to high school. Sure, we hung out a few times but we almost stopped talking altogether. She was so smart and talented and its hard to believe she's gone. Its like ever night I can still hear her singing to me. I hope she has fun in heaven and watches over us in Marshall. We love and miss you Lena. Rest in paradise beautiful angel.
Tabby
Apr 6, 2013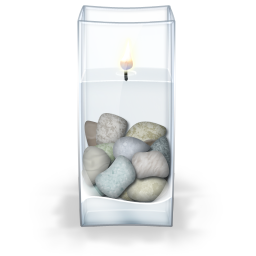 There were so many memories shared with Alena... Its hard to pick just one... We weren't as close these past couple years as we had been but we still talked. She was an amazing girl.. I remember when i had gone to her house one time and we just would sit there and talk and laugh and just have a good time. She was such a good listener and gave the best advice. Always there for you when you needed her.. I can still see her smile and hear her laugh... Her laugh was just so contagious.. Once she started laughing you cant help but laugh too. Oh and i remember the times she came to my birthday and some of my sister's birthday parties and all we did was take silly pictures and sing and just be crazy.. She was like the best person to be around ever. It's gunna be hard.. Imma miss her like crazy.. But at least i know shes okay.. Love you and miss you! Rest In Peace Beautiful. ♥♥♥
Allyssa Goss
Apr 6, 2013
When we were little we used to hang out all the time and she was like a sister to me. She was one of the friends I was closest to and I felt like I could tell her anything.. Rest in peace Alena
KATRINA..65 YEARS YOUNG
Apr 6, 2013
I don't know you or your family, but you are such a beautiful young lady. I don't know how anyone could bully someone as lovely as you. SOMETHING HAS TO BE DONE TO STOP THE BULLYING...IT IS UNEXCUSEABLE TO BE IGNORED!!

Anonymous
Apr 6, 2013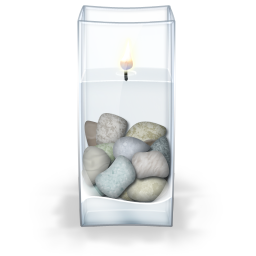 Alena, you're such a beautiful girl and I am so dearly sorry that you had to go through this. I wish you could see how many people truly did care about you, and always will. I loved the way you carried yourself even when you were going through all of that, you always had a smile on your face because you always tried to see the sunshine through the clouds. I wish you were still here, so I could tell you this to your face. We all miss and love you very much. I wished there was something I could have done to help prevent this! I will never forget you, I promise!
I love you
Trista
Apr 6, 2013

I did not know Alena but my thoughts and prayers are with her and her family. I know people that was close with her and it hurts me knowing that someone so young was taken. I know she is looking down from above and protecting others that need protection. God bless.
Anonymous
Apr 6, 2013

I am sorry for the family's loss. Bullying is such an awful problem in our schools. My son is Alena's age and has been bullied since preschool. School officials do nothing, and it's a shame that this happened. Prayers to the family and her friends.
Dalton Chvala
Apr 5, 2013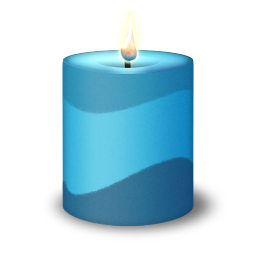 Alena, I remember when you used to come over to my birthday parties and you would make it EXTREMELY fun! It hurts knowing that the last time i talked to you was when i went to marshall. I hope things are a lot easier up there(: Love you lots.
Kassandra Moen
Apr 5, 2013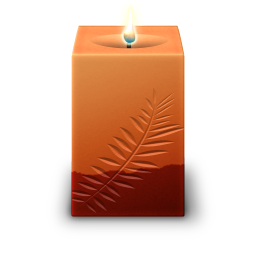 Hey Alena,
I know I am writing this in a letter but its just easier.

So, i am going to miss, I am going to keep you in my heart. I remember when AJ(girl) took my paper and wrote on it, then I took it back and said WHAT HAVE YOU DONE and everytime someone dropped something or wrote on our papers we would say. I have a lot of oter memories that I just don't haveenough room to put them in here. So, remember me and your friends always and we will always remember you.

your friend,
Sandraa
Keyiona Johnson
Apr 5, 2013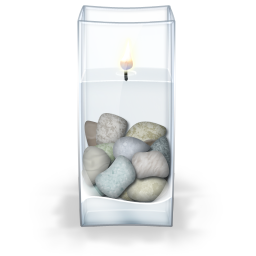 I am Very Sorry for the lost i hope her family is okay I am facing Bullying Problems my self its not an funny thing
Anonymous
Apr 5, 2013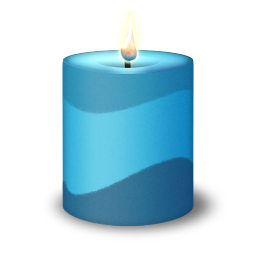 Alena i am sorry that you had to go through this. You are in a better place now and your family is in my prayers.
Shanae Thompson
Apr 5, 2013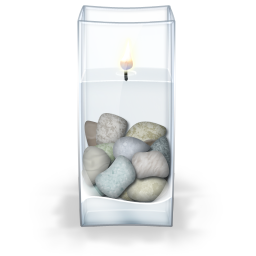 You were my daughter Atia's friend I remember you coming over to the house to spend the night and yall staying up all night laughing and giggling. Your in a better place now baby girl may your heart and spirit be at rest.
sam liggett
Apr 5, 2013

Alena I'm sorry for what you had to go through and you will be missed
Anonymous
Apr 5, 2013
I'm so sorry that you had to suffer so much at such a young age. I hope you are now at true peace and can be happy in your eternal life. God bless you and your family.
Anonymous
Apr 5, 2013
I didn't really know her, but I know for a fact she had one true love, and unfortunately we will never see that love bloom.
Isaac Ziegler
Apr 5, 2013
We were pretty close last year. I think my favorite memory might be throwing chairs off of Shelby's balcony because they broke. I wish we had stayed in contact better when you went up to the highschool.
Jack Lusk
Apr 5, 2013
I remember we used to hang out at the skate park. I got a good laugh out of the time you put the Christmas Tree up on the ramp, you have always been there for me, and I appreciate that. I wish I would've stayed in contact with you.
Jordyn Kovacs
Apr 5, 2013
My first memory of you is from either fifth or sixth grade. It was around homecoming, back when I went to Waterloo, and you, Shelby, Cassandra, and Brooke came to the skit night performances. We talked a lot after that..
Photos & Videos of Alena
Videos
Loading...
Photos
Loading...
Healing Registry
Services & Events
Visitation

Monday, Apr 8, 20134:00 PM - 7:00 PM

Cress Cremation Services-Sun Prairie
1310 Emerald Terrace
Sun Prairie, Wisconsin 53590



Map & Driving Directions
Service

Monday, Apr 8, 20137:00 PM

Cress Cremation Services-Sun Prairie
1310 Emerald Terrace
Sun Prairie, Wisconsin 53590



Map & Driving Directions
Subscribe to updates
To receive email notifications when a new memory or photo is added to Alena's online obituary, please enter your information below.
Alena's Monument
Loading...
Services & Events
Visitation
Cress Cremation Services-Sun Prairie
April 8, 2013, 4:00 PM - 7:00 PM
Service
Cress Cremation Services-Sun Prairie
April 8, 2013, 7:00 PM
+