Marshall Shapiro
November 8, 1938 -
December 26, 2012
Marshall's Obituary
Surrounded by his loving wife and family, Marshall Shapiro reluctantly, but peacefully passed away on December 26, 2012, following a battle with brain cancer. He was 74 years young. With his death imminent, Marsh decided to write his own obituary.

He was born on November 8th, 1938 to Sam and Sara Shapiro at St. Mary's hospital here in Madison. In his younger days, he and his family lived in the melting pot, the "Greenbush" neighborhood. In fact, with the exception of the 3 years he spent in the US Navy, he grew up, lived and worked his entire life in Madison, the city that he truly embraced and loved.

As a youngster growing up, he was small, but he was a good athlete and he was an excellent student. He attended the Neighborhood house, Longfellow grade school, Agudas Achim Hebrew School, and Madison West Junior and Senior High Schools where he participated in a host of academic and athletic activities including being selected as the MVP on the 1956 Regents baseball team. He also won the city Spelling Bee as a 6th Grader.

After graduating from West in 1956, he enlisted in the U.S. Navy. He spent 31 months in Norfolk, Virginia as a Communications Technician 2nd Class working as a cryptographer. In his off duty time, he played semi-pro softball and was a lightweight on the Naval Base boxing team. Ironically, during his 3 year Naval tour of duty, he was never on a moving ship.
Following his discharge in 1959, he returned to Madison and enrolled in summer school at The University of Wisconsin with a goal of earning a degree in Radio, TV and speech. (There was no Comm Arts then.)
In his Freshman year, Marsh was a member of the Badger Boxing and Baseball squads, but with no scholarship money and no GI Bill, he was forced to obtain part-time jobs at the Post Office, as a bartender and at WKOW Radio and TV as a production assistant.
Working his way through school, in 1963, he earned a BA degree from Wisconsin.

Virtually for the remainder of his adult life he enjoyed two wonderful and memorable overlapping careers which he loved and was very proud of.

From 1961 to 1985 he had a 25 year run at WKOW Radio and TV and from 1968 to 2010 he owned and operated the Nitty Gritty Restaurant and Bar at the corner of Frances and Johnson on the UW campus. It is now a well-known landmark, widely known as Madison's Official Birthday Place, home of the award winning Grittyburger and a Madison tradition and landmark for over 42 years.

Looking back during his 25 years at Channel 27, he did virtually everything. He was hired on the production staff for $1.10 an hour. He also started as a news reporter and cameraman. From 1964-1968 he hosted the popular children's show as "Marshall the Marshal" from 4-5 weekday afternoons, and interviewed thousands of kids and dozens of celebrities and guests on the show. Marsh prided himself on the fact that he personally interviewed everyone who appeared on the show. Thousands of youngsters celebrated their birthdays on the Marshall the Marshal show. Those were the days of black and white live TV. He would say he would give anything to have had tapes of those shows! Sadly videotape technology had not yet come to Madison TV so there is virtually no record of those shows. In addition to hosting the "Marshall the Marshal" show, he served as the news director of WKOW radio and was a TV sports reporter week-end anchor.

In the fall of 1968, Marsh left broadcasting and with his first wife Gail, purchased a neighborhood bar and restaurant on the UW campus and established it as Marsh Shapiro's Nitty Gritty. It soon became a popular gathering spot for the Anti-Vietnam war subculture. It's also rumored that the Sterling Hall bombing in 1970 which killed a U.W. Physics Professor was planned at the Nitty Gritty.

From Day One, The Nitty Gritty had excellent food and became the home of it's signature sandwich, the Grittyburger. "The Gritty" featured Madison's most talented musicians and bands 5 days a week including Ben Sidran, Westside Andy, Oz, the Tayles, and Dr. Bop and the Headliners to name a few. In the late 60's and early 70's The Gritty earned the reputation of being the midwest's top Blues Club outside of Chicago. Among those making live appearances were the legendary Muddy Waters, BB King, Luther Allison, Buddy Guy and Junior Wells, Bonnie Raitt, James Cotton, Otis Rush and dozens of others. It was a great run for 6 years, but with the Vietnam war winding down, a new less hostile atmosphere on campus, and with Marsh returning to TV Sports full time, December 12, 1974 was the day the music died.

Following a divorce in 1972, Marsh met and fell in love with his current wife Susan. They were married in 1975. Marsh returned to TV full time and the two continued to operate the Nitty Gritty together. Marsh would say, "We are a perfect team....She is the back of the house while I am the front of the house." Together they owned, operated and expanded the Nitty Gritty until 2010 turning it into a true landmark on the UW campus, and a place whose popularity extends far beyond Madison's borders.

In 1975 the Gritty moved into more of a restaurant format. Marsh returned to WKOW-TV to become the Sports Director, a post he held for 10 years. He delivered a nightly sportscast, did play by play of Badger Football, Basketball and Wrestling and hosted the coaches shows for these sports. From 1975 to 1985 he served as the host and anchor of the WIAA basketball, Swimming and Wrestling tournaments. One of Marsh's most memorable experiences was spending 5 days with the 3-time World Boxing Champion Muhammad Ali in Denver producing a candid 1-hour interview show entitled "Me and Ali, you won't believe it." During his 10 year tenure as Sports Director of the Wisconsin TV Network, he interviewed hundreds of sports celebrities including coaches and managers of the Brewers, Packers and Bucks along with Badger coaches and players from all sports.

Marsh left broadcasting in 1985 to return full-time to the Nitty Gritty. It was at that time that he and Susan created the birthday theme declaring the Nitty Gritty Madison's Official Birthday Bar. Over the next 25 years the Nitty Gritty became a popular birthday place celebrating an average of 50-60 birthdays a day. The oldest, 108, the youngest 1 day. Everyone loved the Nitty Gritty where there were parties every day.
In addition, the Kohl Center opened in 1998 only adding to the crowds that gathered to eat, drink, and celebrate birthdays at the popular campus spot. In 2002, a smaller Nitty Gritty was opened in Middleton and it also has proved to be quite successful.

During the course of his two careers, Marsh was a member of dozens of philanthropic organizations. He was a founding member of the Madison Pen and Mike Club, and offered his broadcasting skills as an MC for local Muscular Dystrophy telethons and was a host and one of the MCs for the Special Olympics of Wisconsin. He was a proud member of the administrative boards for the Dane County Tavern League, the Wisconsin Restaurant Association and Second Harvest Foodbank of Wisconsin. He is also a member of the Temple Beth El congregation.

Marsh said he would retire after he had turned 70, owned the Gritty for 40 years and had celebrated over 400,000 birthdays. He reached those 3 milestones in late 2009 and he retired and passed on ownership in January 2010 to his son-in-law Lee Pier and his business partner Eric Suemnicht.

Marsh loved life and his family. He is survived by his wife Susan, his daughter Ragen and son in law Lee, his daughter Lauren, his grandson A.J. and granddaughter Meredith, his sister Naomi (Cissy) Shapiro, his nieces Eden Epstein and Andrea Stein (Nick), his sister-in-law Evelyn Harris (Larry Handler) and nieces Hillary and Joanna, his aunt Shirlee Schneider and many cousins and extended family.

There was never a day that Marsh did not look forward to going to work either as a broadcaster or at the Nitty Gritty. He loved what he did and will miss everyone he met in life.

In October 2012, Irwin Smith, a high school classmate and close friend of Marsh's, along with his wife Linda, made a generous flagship contribution to the American Family Children's Hospital in Madison, which enabled Marsh to create the Marshall the Marshal - American Family Children's Hospital Fund. Proceeds from this fund will care for patients - many of whom are affected by cancer -- at the American Family Children's Hospital. It is with pride and gratitude that Marsh encourages contributions to this fund in lieu of flowers to help him continue his legacy of giving back to the community he loved so dearly.

A funeral service will be held at 10:00 am on Friday, December 28, 2012 at Temple Beth El, 2702 Arbor Drive, Rabbi Jonathan Biatch will be officiating. Burial will follow at Forest Hill Cemetery.

Add or view memories
Memories of Marshall
Chuck Nagle
Jan 22, 2013
I first met "Marshall the Marshall" as a freshman on the UW campus. He came to a basketball game in which I was playing, introduced himself, and we became instant friends - must have been his love for Badger basketball and my love for what would soon become the famous "Grittyburger." In the years to come, I had the distinct pleasure of working alongside Marsh thru the 70's as the color commentator for the boys and girls WIAA state higjh school basketball tournament, in addition to numerous UW games. What a gentle voice, charasmatic smile, and enormous knack for stories my side-kick possessed. Never a dull moment those years, that's for sure. "A ship in port is safe, but that's not what ships are for." God bess you, Marsh!
Jessi Zirbel
Jan 21, 2013
I worked for Marsh & Susan for several years as one of their cooks, and got to name Susan's Bitty Burgers. On trips from Wausau to pooints south, I often went to the Gritty to enjoy a Swiss Gritty burger. I once told Marsh I still remembered the Gritty sauce recipe...he got a far away concerned look in his eye, and remarked," I thought we brain wiped everyone who left us." Thank you Marsh, for being a great employer, and peace to you, Susan, and to his family. Jessi up in Wausau
Dee Meiller
Jan 4, 2013
Many Memories of Marsh!
Norm Lenburg
Dec 28, 2012
I worked with Marsh @ WKOW during the 70s. Always a friendly, dynamic, and hard-working guy. He will be missed.
Sharon Gerson Glass
Dec 27, 2012
Marshall's family and mine spent time together, and I recall him at my 7th birthday.He was 9. Family photo of him as a toddler tap dancing, in a white navy suit. He could sing, too. And do impressions - like of West's coach Bob Harris, while following him down the hallway. He lit up the room. Bob and I have been gone from Madison 50 years but have maintained our friendship with Marsh, seeing him when we are in Madison There's a hole in my heart. My first twenty years were with the same group. I could always count on Marshall for a hug.
I got my first prom dress and flats for him. He was a Mench. He was so proud of his family, his greatest
creation. G-d grant them peace.

Jim Farrell
Dec 27, 2012
Marsh was a friend for more than 40 years. We were playing in the Fabian Golf outing at Blackhawk Country Club coming to the 18th hole with what would have been a winning score, Marsh wanted to hit the tee ball for the group, he was a lefty so it made sense, unfortunately he scliced the yellow ball into the parking lot. Never saw him when he didn't say houw are you doing, I will miss my friend Marsh.
Jack and Kay Peters
Dec 27, 2012
We came to know Marsh and his family onlu recently when they purchased a vacation home near Stratton Lake in Waupaca. In that short time we grew to love him and his family as if we had known them forever. Have a safe voyage Marsh, fair winds and following seas.

Sylvia Adrian
Dec 27, 2012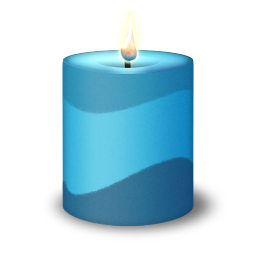 Thanks for the memories, Marsh. What a gift. Thoughts and prayers are with family and friends.
Photos & Videos of Marshall
Videos
Loading...
Photos
Loading...
Healing Registry
Services & Events
Visitation

No Visitation Scheduled or Private
Subscribe to updates
To receive email notifications when a new memory or photo is added to Marshall's online obituary, please enter your information below.
Marshall's Monument
Loading...
Services & Events
Visitation
Service
Temple Beth El
December 28, 2012, 10:00 AM
+