Samuel Robert Riceman Chappell
April 17, 1992 -
November 20, 2012
Samuel's Obituary
Shorewood Hills - Samuel Robert Riceman Chappell was born on April 17, 1992 and died Tuesday morning, November 20, 2012.

Sam was a gentle boy who was kind and caring to his parents, Anne
Riceman and Rick Chappell, his little brother Jacob and sister
Sophia, his friends, small animals whom he loved as pets, and his
long-time devoted girlfriend, Ellen Hough. He had a smile and
friendly words for us all. Sam also was smart and literate with a
great mind, skilled hands, and an unusual ability to connect the
two in useful applications. He really knew his way around the
technical aspects of a computer. Sam would have made a great
engineer. Despite these talents, he was modest and liked helping
and teaching others without making them feel less knowledgeable
than he was, even though most of us were.

Sam enjoyed playing video games with his friends and brother, animated
discussions about technology, keeping company with Ellen, Thai food, and good books. Since graduating from West High School in 2010, he studied at MATC and worked for a company helping the deaf communicate by telephone. Besides those already mentioned, he will be mourned by
his grandmother, Rosine Chappell; his aunts, Susanne Arney, Andrea
Blum, Ellen Riceman and Lori Najvar; uncles, David Riceman and Glen
Chappell; cousin, Jonathan Riceman; and many friends.

Funeral services for Sam will be held Friday, November 23, 2012 at 12:30 p.m. FOREST HILL CEMETERY, 1 Speedway Road, Madison, WI 53705.

We will miss him so much.

Add or view memories
Memories of Samuel
Chelsea
Dec 6, 2012
I was one of Sam's coaches at CapTel. He was a truly wonderful guy who always had a smile for me. I'm sad that I didn't get to know him better and I'm terribly sorry for your loss.
Alaric
Dec 3, 2012
We are greater than our selves. Each of us lives in great part in the minds and hearts of all who know and love us, dwells securely in those warm and welcoming places.

Deepest condolences for your terrible loss. May the the love and appreciation your family and friends felt and feel for Sam keep him alive for each and forever.
Shirley Reiser
Nov 25, 2012
I am sorry for you loss. Sam was in my second grade class the year I retired. I remember him as a quiet, kind and gentle boy who loved to read. I know the many wonderful memories you have of Sam wii help you through this sad time. With my deepest symmpathy.
Mr. Wong
Nov 24, 2012
Dear Anne, Rick,Sophia, and Jacob,
My deepest sympathy during this difficult time. I didn't know Sam but I know that jacob loved talking about his moments with his brother. Sounded like a terrific kid!
My thoughts and prayers are with you all!
Karl Hailmlan
Nov 23, 2012
Every time I see/hear the Pocabel Canon video, I will think of him.
Marilyn Townsend and Fred Wade, Benjamin and Kathe
Nov 23, 2012
dear Rick and Anne -- Sophia and Jacob:

Our deepest sympathy -- we mourn the loss of this gifted young man. Thank you Rick for sharing with all of us your remembrance as Sam went off to kindergarten. It is so beautiful.
Ken and Amy Cheung
Nov 23, 2012
Just a few days ago we had a conversation about animals that eventually led us to fond memories of Sam playing on the computer with his pet rat standing on his shoulder. We are deeply saddened by the loss. Sam was such a gentle soul and talented young man. We'll always be grateful for the kindness and generosity that he showed us each time we visited.

Our hearts and prayers go out to you.
Nancy, Lawrence, Beck, Frances, and Colette
Nov 23, 2012
We are all terribly sad! Beck admired Sam so much, always exclaiming about his skills and kindness. Sending you lots of love -
Syd Lash
Nov 22, 2012
Sam was a wonderful friend. It wasn't long ago that I planned to hang out, watch movies, and do what friends do, and the plan was to be one of relaxation, because I was moving out of my old apartment and planned to be done by the time we were going to hang out. But moving being what it is, things got more complicated and I called Sam to reschedule our plans, but, being the kind, selfless person that he was, showed up at our original time (without telling me) with his car emptied out to help me and my roommate move, and promptly, and with a trademark Sam smile for three there-and-back trips from Madison to Deerfield. He not only made a move-out much more enjoyable than I've ever experienced that afternoon, as well as more productive than it had been going with just me and my roommate, he did this selflessly, turning down offers to pay for gas and his time.

It's easily one of the nicest things in recent memory that a friend has done for me, and exemplifies what made Sam a good friend
Shari Zeldin
Nov 22, 2012
Our hearts are heavy upon hearing of this profound loss. It was just a few weeks ago that we were gathered in the Seeger's living room, singing praises about each other's pride and joys, our beloved children. Please know that our love and prayers are with you all.
Rick Chappell
Nov 22, 2012
A rememberance written by Sam's father in
1997 in celebration of his beginning school

On Thursday my son Sam started
kindergarten and in honor of this event we
revived an old family custom. In
traditional East-European Jewish
communities, boys who were about to begin
cheder - or religious school, the only kind
of school there was for them - were
presented with a new slate. And on the
slate his proud parents would write the
letters of the Hebrew alphabet in honey, one
after the other, each in turn to be licked
off by the new student. The message was
clear: learning is sweet, a lifelong
obligation and pleasure.

Times have changed. Sam won't be
huddled against the Russian winter around a
stove with a few other boys, each swaying
back and forth in a different rhythm of
prayer while studying the holy books. One
thing at least is the same: in the Midwest,
our winters are also long and cold,
conducive to book learning. My son and his
classments will be so well-dressed by their
mothers as to be bright balls of goosedown
and wool, assembled in laborious half-hour
rituals which invariably end with the
victims announcing that they have to pee.
But when he trudges, bounces, meanders or
cavorts to school, in all the amazing
variety of alternatives which five-year-olds
have to simple walking, he will arrive at a
bright classroom which would have astonished
his great-great-grandfather the cheder
teacher. He will have the company of
fifteen other boys _and_ girls, a hamster,
plants, perhaps an aquarium full of tropical
fish, and who knows what else. Instead of a
slate we have been asked to provide him with
a whole backpack full of art supplies.
Outside, there are what seem to be acres of
modern play equipment with platforms,
sliding rings on iron rails, ladders with
rungs gauged to little legs, and slides
incorporating various sorts of twists and
curves. All of them are carefully coated
with layers of plastic and underlain by
mounds of fragrant new wood chips. I'm
envious, as you can probably tell. When we
gave it a test run last weekend I couldn't
fit through the tunnels. Sam, however,
approved.

Although this first separation is
symbolic, I suppose, of a future era of
homework and exams in which I won't play
much of a part, education so far is pretty
much a family activity. My wife has checked
out _The First Book of Science Experiments_
from the library, which we have since been
attempting with varying success. My
favorite lessons, naturally enough, have
been unplanned. Six months ago, when Sam
asked how clouds are made, we boiled a pot
of water and tossed it onto the driveway
where it shot up a dramatic cumulus of
steam. I felt clever at the time, less so
the next morning when I tried to pull out
the car over the resultant ice. A few weeks
ago we went for a mushroom hunt through a
local woods. It's been a wet summer and
there were dozens of varieties to catch our
interest, our attention limited only by the
mosquitos which were also abundant. Sam,
ignorant of formal taxonomy, still knows
that he can stamp on puffballs to produce a
sudden opaque brown burst of spores. We
found cylindrical red mushrooms, little grey
cups with no stalks at all, bright orange
ones with broad caps that painted our
fingers yellow, and fallen tree trunks
covered with lacy shelves. He delighted in
slime molds, both tough and mucinous at the
same time like a demon's spittle. "Wash
your hands before you eat anything," his
mother reminded both of us.

Sam's favorite destinations are our
University's geology museum - to see the
dinosaurs, _of course_ - and a local
restaurant which features a animatronic
rodents and bad pizza. You can tell which
one I prefer, but I am glad that he finds
joy in each. May he never lose it. In ten
years, when he has learned that music means
practicing and science means studying and
literature long hours of careful reading,
will he still rush to these subjects with
laughter and impatience?

So on Wednesday night we wrote out the
letters. We used a plate instead of a
chalkboard since my wife vetoed notebooks,
paper, and other alternatives as unsanitary
- and I was horrified at the image of my son
licking a laptop screen. Also, he prefers
maple syrup to honey. I couldn't object -
after all, we _do_ live in Wisconsin. And
he got to consume the twenty-six ABCs, a
bonus of three letters over the Hebrew
aleph-beys. But the message to Sam is the
same as it has been through the generations.
It has been remembered by some and forgotten
by others. How much he will take it to
heart will be his choice, but for now it is
our turn to stand as proud parents and tell
_him_: learning _is_ sweet.

Richard Hough
Nov 22, 2012
Sam truly was a very special young man; he will be deeply missed. My heart goes out to you at this time of loss. I would have been delighted to have had him as my son-in-law someday..
Jennifer Clausen
Nov 22, 2012
The last time I had extended contact with Sam was when I babysat for him years ago, and I still think of him as a gentle, clever, intelligent, ever-curious, sometimes mischievous little kid. Even as a small child, Sam had the rare ability to find very creative solutions to intricate problems. His kind nature and compassion for others (be they fellow humans or pet rats) always shone. I will miss him. My heart goes out to all those who were close to him.
Diana Lambert
Nov 22, 2012
I moved away from Madison when Sam was a toddler, but I well remember him as a gentle boy with radiant eyes. I loved hearing about him as he grew up. My heart and prayers go out to you and your family; may you be comforted, in love and peace.
Santhia & Jeff Brandt and Family
Nov 21, 2012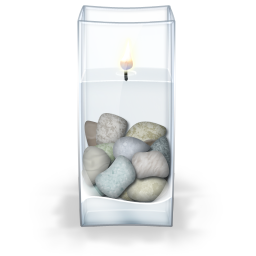 Sam was such a wonderful young man. We were privileged to see him grow up from a gangly teen to a handsome young man. He always had a smile for us. We will miss him. Our hearts go out to you.
Dave, Carolyn, Sarah and Charlie Benforado
Nov 21, 2012
That's a wonderful photo of Sam -- his smile radiates out and lights up the room. Our hearts and prayers are with Jacob, Sophie, Anne and Rick, and the rest of the Riceman-Chappell extended family. Peace be with you.
Liz Severson & Ray Clausen
Nov 21, 2012
As next-door neighbors, we watched Sam grow up. One of my favorite memories is of Sam with his pet rats which he sometimes transported under his shirt! He was a very sweet soul. We join many others who will miss him greatly.
Alice Hodder Bongard
Nov 21, 2012
I used to help take care of Sam as a "mothers helper" when his little sister was about 1 year old. Sam was always one of the best, funniest, and smartest kids I ever got to spend time with. I've never been able to forget the time he had a friend over, and I walked away for about 10 minutes to help with Sophie, then came back to find that he and his friend had both colored their entire bodies with crayola markers. Whenever I see kids with markers, Sam almost always comes to mind, just standing there covered in bright multicolored stripes with the biggest guilty grin on his face. I haven't seen him in years, but I don't doubt that he brought a lot of joy and humor to those whose lives he touched. I'm going to miss you bud.
Fern Delaney
Nov 21, 2012
Sam and his family were the first people we met when we moved to Madison. Anne and I were in La Leche League together and my son and Sam were buddies from the age of 15 months. We lost touch when we moved to a different neighborhood and the boys grew up apart. We reconnected when Sam joined the BadgerBOTS, a city wide robotics club. He, my son, and another West High friend of Sam's, were in the same advanced program in high school. We shared many fun evenings when it was my turn to drive the boys home. He had a great sense of humor and lots of energy. He will be missed.
Photos & Videos of Samuel
Videos
Loading...
Photos
Loading...
Healing Registry
Services & Events
No Visitation Info
Service

Friday, Nov 23, 201212:30 PM

Forest Hill Cemetery
1 Speedway Rd.
Madison, Wisconsin 53705


Services at Graveside. Meet at front gate of Forest Hill for procession to graveside.


Map & Driving Directions
Subscribe to updates
To receive email notifications when a new memory or photo is added to Samuel's online obituary, please enter your information below.
Samuel's Monument
Loading...
Services & Events
No Visitation Info
Service
Forest Hill Cemetery
November 23, 2012, 12:30 PM
+