Harriet Ann Riley
August 16, 2012
Harriet's Obituary
Shorewood Hills: Harriet Ann Riley, age 74, passed away peacefully at her home on August 16, 2012, with her family by her side.

Harriet loved growing up in Wisconsin's north woods, near Lake Superior. She graduated from Ashland High School and the University of Wisconsin-Madison.

Harriet's passion for nature shaped the way she looked at the world and lived in it. She was an enthusiastic teacher of English as a Second Language in the Madison School System. She taught middle-school students from around the world to speak English. Equally important to Harriet, she shared with them her love of nature and her concern for protecting the environment.

She was the beloved daughter of Percy and Amy Linnander Sollie, who preceded her in death. Shawn Emmett Riley, her husband and the love of her life, also preceded her in death.

She is survived by her children, Erin (John Crowley), Anchor Bay, Calif.; Patrick, Driggs, Idaho; Brian (Ann), Minneapolis, Minn.; and Shawn (Shannon), Kalispell, Mont.; her grandson Sean and his mother Jacklyn Riley, Driggs, Idaho; her granddaughter Sierra, Kalispell, Mont.; and her sisters-in-law Patricia Koval, Roberta Berthiaume, Mary Hill, and Elinor Riley.

A celebration of Harriet's life will be held at the VILAS PARK SHELTER on Saturday, October 13, 2012, from 4:00-7:00p.m. The shelter is located on Vilas Park Drive on the north shore of Lake Wingra, near the Henry Vilas Zoo.

In lieu of flowers, Harriet requests donations to her favorite environmental groups:
• Natural Heritage Land Trust, 303 S Paterson St, Ste #6, Madison, WI 53703
• Friends of the Lakeshore Nature Preserve, PO Box 55056, Madison, WI 53705

The family gratefully acknowledges support from Angie Seals and Rebecca Parkes of Agrace Hospice and the Agrace CNA team.

Add or view memories
Memories of Harriet
Tara Gallagher
Sep 14, 2012
Dear sweet family of Harriet, I know how much she loved you all, she would pass along happy news of all of you in her annual Christmas letter. I had the great blessing to have had Harriet on three Backcountry Bike Tours trips, as her tour leader. I got to visit her at her lovely house in Madison a couple of times. She always had such a wonderful, adventurous game and positive spirit toward everything. She was a great role model in how to live the life you truly want to live. I always admired her so much and enjoyed her company a ton. Her yearly letters meant so much to me - I'm just so sorry I never got the chance to write back to this last one, the one that told of her terminal health status. I was in nursing school and so completely swamped that I just never got that card out to her. Hopefully, she's out there now and knows how much I care about her, and understands. I wish you all comfort and being present as the waves of grief and laughter, tears and smiles wash over you. She was the best of the best. What an honor to have her as your family!
Lots of Love to you all,
Tara Gallagher,
Bozeman, MT
Barbara Sandholm
Aug 20, 2012
Dear All Loved Ones of Harriet,
Harriet was a special and wonderful friend to me and so many others. I first met her and her husband to be when I was a freshman at the U. of W. I had roomed with her for two months when she came back to our room to tell me that she and Shawn eloped and were married. I kiddingly told her that there was probably an easier way to get rid of me as a room mate! About one year later, I was living in the nurses dorm when Shawn came running to get me because Harriet was in labor and about to give birth to Erin. I was there for the birth and did some babysitting for her also.
Every year by letter and telephone calls we kept up with each others families and lives. I will miss her deeply.
To Harriet's kids - you had wonderful parents who loved each other very much and set good examples for you and your families. When I talked with your Mom 6 months ago, she told me she had a dream an d Shawn was in it telling her that he had a room all ready for her and I have no doubt that they have been reunited. My deepest sympathy to all of you. I am proud to say that she was my friend!
Fondly, Barbara .

Kathy (Gingles) Hamblin
Aug 19, 2012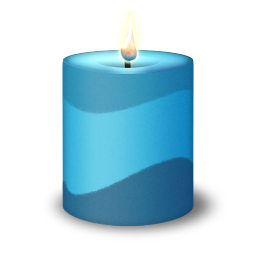 Dear Family of Harriet,
My deepest sympathy goes out to each one of you in the loss of your Mother and Grandmother. Harriet and I were best friends (to the point we called each other 'sisters') all through Jr. High and High School in Ashland. We shared many laughs and sorrows in our lives and my prayers have been with her since she wrote me at Christmas and said she was very ill. I so wanted to call her but I honored her wishes not to, so we wrote letters instead. I feel like I have lost my sister and one of my best friends. We didn't see each other often but each time we spoke it was like we were back in the "good old days" sharing our fun times together.
My prayers go out to you in this sad time. She left a loving legacy in her children, whom she loved so much and spoke often of and sent many pictures), along with the wonderful things she did for God's world.
God be with you and my 'sister'.
Sincerely,
Kathy Hamblin
Photos & Videos of Harriet
Videos
Loading...
Photos
Loading...
Healing Registry
Services & Events
Visitation

No Visitation Scheduled or Private
Service

Saturday, Oct 13, 20124:00 PM - 7:00 PM

Vilas Park Shelter
1400 Vilas Park Drive
Madison, Wisconsin


Celebration of Life


Map & Driving Directions
Subscribe to updates
To receive email notifications when a new memory or photo is added to Harriet's online obituary, please enter your information below.
Harriet's Monument
Loading...
Services & Events
Visitation
Service
Vilas Park Shelter
October 13, 2012, 4:00 PM - 7:00 PM
+