Mary Lee Martin
February 2, 1917 -
January 30, 2013
Mary's Obituary
Life began for Mother Mary Lee Martin in Greenville, MS on February 2, 1917 to her proud parents, Rev. John Black and Mary Black who welcomed her in the Kingdom of God on Wednesday, January 30, 2013. She also joins four brothers: Eddie, Paul, Walter and Henry T. Black four sisters: Maggie Lybell, Bess Blake, Theresa Hayes, and Bertean Green who also was a member of Mt. Zion Baptist Church.
Mother Mary Lee Martin came to Madison in 1941 in search of a better life with her husband Jim Braxton who passed away in January of 2006.! She was a honorary pioneer for God's Kingdom, human rights, racial injustices, and lost and found lambs belonging to Jesus Christ. She joined Mt. Zion Baptist Church in 1941 which was located on West Johnson Street. She served GOD happily in many ways while a member of Mt. Zion: she sung in the choir high praises of glory, served on the Mother's Board, faithfully visited the sick & shut-in, and gave her time to numerous church committees.
She received "Faithful Service", "Outstanding Service", & "Dedication of Service" from Mt. Zion and on November 10, 2012, her daughter, Beatrice Chatman, accepted a plaque for her many contributions to the South Madison Community.
Mother Mary Lee Martin also helped to support the rights of senior citizens by grabbing her faith and marching up State Street in Madison, WI with her head held high to show strength and dedication!
Mother Mary Lee Martin worked in housekeeping at St. Mary's Hospital, Madison, WI for 25 years and loved caring for the sick during her spare time. "If GOD willing. . . " was one of her favorites things to say when she was asked about completing a task. She attended Madison Vocational School (completed GED) to further her education and was always seeking out new adventures in life. She enjoyed reading the bible, praying, singing, growing flowers & sharing her wisdom about GOD to other people. Her favorite foods were Southern style greens, fried chicken, sweet potato pie, peach cobbler and ohh . . . let's not forge the corny bread muffins!
Mother Mary Lee Martin leaves behind: two blessed and beautiful daughters; Beatrice Chatman, Madison, WI; Jeanette Braxton, St. Petersburg, FL; two step-daughters; Carolyn Chrisco, Madison, WI; Doris (Christopher)Forte, Corinth, TX; eight grandchildren: Carmen Braxton, Bowie, MD; Char (Charles) Braxton, Madison, WI; Don (Carrie) Braxton, Madison, WI; Collette (Charles) Watts, Acworth, GA; Ameche (Amy) Braxton, Thornton, CO; FreddiePierre Jones, III, Bowling Green, Kentucky, Tyrone (Elizabeth) Braxton, Denver; CO and Demetra Braxton, Madison, WI. She also treasures a host of great-grandchildren, great-great grandchildren, Teolar Harris, sister-in-law, Madison, WI; Pearline, Johnson, niece, Cottage Grove, WI, and nieces, nephews, extended family members, friends, and church members.
Mother Mary Lee Martin feels truly blessed that she lived a long life of loving, serving, and following the Lord Jesus Christ, Amen! Amen! Amen!

Add or view memories
Memories of Mary
Beltran family
Feb 7, 2013
Our sincere and heartfelt condolences to the Martin family. We are saddened to hear the news of your loss. May you find comfort in the love and memories shared together and may God console you with the words at 2 Corinthians 1:3,4 and John 5:28,29.
Victory LeRoi Smith
Feb 5, 2013

Battle Field General Martin Mends

His Tabernacle is within.
The Spirit of the Lord never offends.
The Holy Spirit is our Master cleanse.

God's Word resonates in those open
To oust sin.
The church is the humble Heart, of you and me,
Whom raise up genuine Prayer conducted by
Our Holy Spirit within thee.

God Lights dim and brilliant stars.
The church walks in!
Praise God,
No matter where you are
Or where you been.

Love of a Mother

Never estranged from God's Word.
Humbled Heart, Heavenly Heroine.
Legacy of Faith as Her stronghold of Faith.
Our battle field medic in Spiritual attacks.
Glorified, Wonderful, vessel ever Praising Jesus with zeal.
Fighting, whatever fights, by God's Word, Saved for real.

Moma Moma will always Love you
Moma, has made Heaven her goal.
Moma, bore her child with Christ in mind.
Moma, will never stray assunder
Even if she seems to wander,
If she vanishes, she gone up Yonder.

In Honor of Mother Mary Lee Martin

God Bless All Family whom Mother Martin Ministered

Victory LeRoi Smith
Gretchen Caire
Feb 5, 2013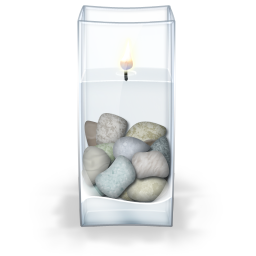 Mrs. Martin, and our Mama, and Grandma Mary B. Caire, WERE the SWEETEST, KINDEST, LOVING and CARING LADIES, you ever wanted to know! We love them dearly, and we are TRULY, TRULY, TRULY BLESSED that they were our Mamas, and Grandma! They're in Heaven together, singing, laughing, praising with God and Jesus! They're feeling WONDERFUL, HAPPY and JOYOUS! All of our loved ones are together, and just think, we'll all be together again with them one day! WHAT A GREAT TIME WE'LL ALL HAVE! We know they're still watching over us, and they continue to shower us with their PRAYERS AND BLESSINGS everyday! By our Mother's and Father's praying for us all the time, is how we've all made it! GOD BLESS YOU Jeanette, Beatrice and Family!

We so sorry that we couldn't make it to your Mother's funeral today, 2-5-2013. We're with you in spirit and soul!

We Love You All Dearly,

Marie (Patsy) Caire-Thomas, Gretchen Caire and Carmon L. Caire

Tammie
Feb 4, 2013

My step-grandmother was a very special person to our family and to the community. She was always assuring us when we thought things were looking rough for us and could make the worst of days be bright. I love you grandma Mary, and the rest of my family !!!





Barbara Karst
Feb 4, 2013
I did not know Mary Lee Martin but I know of her through the love and support her family gave her. Their devotion
and care of her are role models for all of us.
God Bless all of you who loved her and God Bless Mary.
Martel
Feb 4, 2013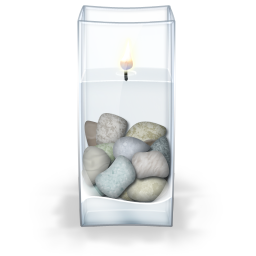 my grandmother was a sweet, loving, and caring person. i remember when i was younger i would go to my grandmothers house and she would have my cousin and i work in her garden and she would always tell us not to eat up all her fruits because then there wouldnt be any left for everyone else. thats the type of person she was always thinking of others. she is and will always be the backbone of the family. she will be loved and missed by so many because while here she touched so many peoples souls. i love you always grandmother!
Carnell
Feb 4, 2013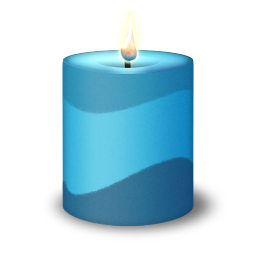 I remember the summers with my Great Grandmother . I spent a lot of time with her an my cousins playing in the front yard an picking fruit off of the trees she had in the yard. I will always cherish those precious moments with her.
Teri Klawitter (Inges daughter)
Feb 4, 2013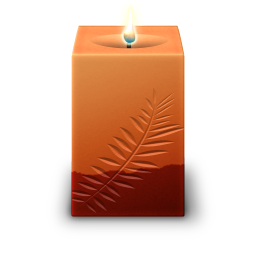 Bea,
I will miss your Mother (who will my Mom babysit now?), and most of all your visits! I loved reading about Mother Mary Lee Martin's life. I knew she must have had the same spunk you have. Love you both, be kind to yourself. You were a wonderful daughter...(((hugs)))
Anna Caravello Stebbins
Feb 3, 2013
Bea,

Our mothers were neighbors at Capitol Lakes. Now they can be neighbors in heaven. I am thinking of you and your family. No matter how old we are, we are too young to lose our mothers. - Hugs
Gretty Emmerich
Feb 2, 2013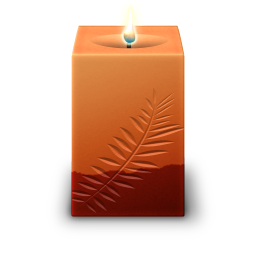 Bea, today your momma is celebrating her first birthday with our Lord. Lucky her! What a blessing to get to know you as we each visited our momma's at Capitol Lakes. May God give you and your family peace at this difficult time, and remember that God catches each of your tears and knows the reason why each one fell from your eyes. With sisterly love,
Gretty Emmerich (Inge Heinz' daughter-in-law)
Photos & Videos of Mary
Videos
Loading...
Photos
Loading...
Healing Registry
Services & Events
Visitation

Tuesday, Feb 5, 20139:30 AM - 11:00 AM

Mt. Zion Baptist
2019 Fisher Street
Madison, Wisconsin 53713



Map & Driving Directions
Service

Tuesday, Feb 5, 201311:00 AM

Mt. Zion Baptist
2019 Fisher Street
Madison, Wisconsin 53713



Map & Driving Directions
Subscribe to updates
To receive email notifications when a new memory or photo is added to Mary's online obituary, please enter your information below.
Mary's Monument
Loading...
Services & Events
Visitation
Mt. Zion Baptist
February 5, 2013, 9:30 AM - 11:00 AM
Service
Mt. Zion Baptist
February 5, 2013, 11:00 AM
+