Nina Rowland
October 12, 1955 -
November 9, 2012
Nina's Obituary
Stephen H. Rowland, lovingly known as Roller, 70 years of age and Nina M. Rowland, lovingly known as Nee Nee, 57 years of age, longtime residents of rural Muscoda passed away together Friday, November 9, 2012 north of Richland Center due to a tragic automobile accident.
Stephen was born October 20, 1942 to Neal and Christine (Metropolis) Rowland in Chicago, Illinois. He was the oldest of three children. He graduated from William A. Wirt High School and continued his education at Indiana University. Having grown up among family and friends with a passion for learning he continued his search for knowledge even until his passing being currently enrolled in classes at UW-Richland. Stephen was a successful Steam Fitter, recently retired so he could enjoy his favorite pass times of cycling, skiing, reading, listening to music and spending time with his friends and family. He had a special affection for the southwest. Stephen was known for his quick and dry wit and could always bring a smile to your face. He had an infectious laugh which will linger in all of us. Stephen will be greatly missed and his friends and family will continue to share stories to keep his memory alive.
Stephen and Nina are survived by his three children; Jason Rowland (Jacqueline) of Indianapolis, IN, Ericka (Russell) Hillery (Jason) of Ridgeway, WI, Robert Rowland-Russell (Jennifer) of Madison, WI and his three grandchildren; Jacob and Jianna Rowland and Marlee Hillery.
Stephen is survived by his sisters Katherine (Rowland) Thrower (John) and Stacy (Rowland) Schwarz both of Gila, NM and was preceded in death by his grandparents and parents.
Nina was born October 12, 1955 to Daniel and Helarn (Otto) Mauro in New Brunswik, New Jersery. She was the youngest of six children. She graduated from Broad Ripple High School. Nina was a successful RN and longtime caregiver for Herman B. Wells, retired President of Indiana University and countless others over the years. Bringing joy and healing to others was her passion. Nina was also employed by Lands' End for several years. Nina was a fabulous cook and enjoyed shopping, reading and listening to music. Nina loved all things nature, plants and animals were another passion. She loved her sheep and beagles Buddy and Missy. Nina always had a full schedule of house and pet sitting and was very committed to the local Humane Society. Nina's grandchildren, nieces and nephews were the light of her life. Seeing photos of them and their little ones would put a twinkle in her eye and a smile on her face. Her kindness and sweet cards and letters were always cherished. Even though she was the youngest, she was the one that worked hard to keep a large family of thirty-some connected. Only through Nina was the family able to keep in touch with Iowa Cousins. Nina will be greatly missed by those who knew her. Her family thanks all who have given support through this tragic time.

Nina is survived by her sisters, Gloria Mauro, Gina Gavette, Maria Featherston, and her brother Michael Mauro (Vicki). Her nieces and nephews, Aliina VanKersen (Eric), Brian Gavette (Cathy), Chris (Paige) Gavette, Mick Gavette and Anna Gavette, Andria Pincheira (Mauricio), Brandon Mauro (Alta), Matt Featherston, and April Mills (AJ) and preceded in death by her grandparents, parents and sister Michelle Ann Mauro.

Stephen and Nina were united in marriage in 1997 at the Beck Chapel - University of Indiana in Bloomington, IN, in front of their loved ones and celebrated their 15th wedding anniversary on October 5, 2012. They spent every day of those 15 years together enjoying every moment life had to offer them.

Stephen and Nina left behind their beloved beagles Buddy and Missy who have found love in a new home with dear friends of the family.

Visitation for Roller and Nina will be held at Cress Funeral & Cremation Service located at 3610 Speedway Road, Madison, WI on Saturday, November 17, 2012 from 10 a.m. until 2 p.m. (608) 238-3434. A memorial fund will be established for the family or donations can be made to Ocooch Mountain Humane Society (Spay & Neuter Clinics Project) P.O. Box 229 Richland Center, WI 53581.

Stephen and Nina lived whole heartedly and followed one simple life rule; Do unto others as you would have them do unto you.

Add or view memories
Memories of Nina
Kristie Wentland and Family...I had met Nina a few
Nov 15, 2012

Judy Loft
Nov 14, 2012
Nina was always happy to see me and would always greet me with a big smile and a hug. She was such a kind and gentle soul.
I met Nina because of volunteering in the Ocooch Mountain Humane Society. Nina had her pups at
the animal blessing just back on Oct. 3rd. and the
beagles behaved very well in Church.

Last year I took in two beagle pups and that gave Nina
and I even more of a bond because of these dogs.
She and Stephen so loved their beagles

Stephen would always stop each month to buy a
couple of Chicago Style Hot Dogs from the Humane
Society Stand. Stephen would be out riding his
bike and would swing in to say HI and have a bite to
eat. I did not see them every week but will certainly
miss them dearly.

I have to pass by the site of their terrible accident at
least twice a day on the way to work and shall always remember them with a moment of silence and a prayer.

Nancy Otto Dopler
Nov 14, 2012
Having Nina, my cousin, in my life was a real blessing. One I will remember with fondness, but miss the rest of my life.
Jerelyn Ryan Sehl
Nov 13, 2012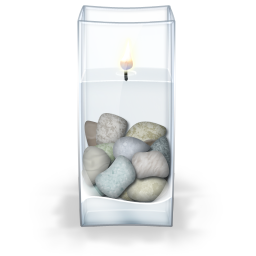 Nina, my cousin, was such a loving person. I'll forever be grateful to her for the kindness and caring she showed my parents during my mother's illness. I'm so glad that we got to spend time with her in March of this year. This terrible tragedy has shown me that we can't take anyone for granted and we should not put off making the effort to spend time with loved ones while we still can.
Maureen Van den Bosch
Nov 13, 2012
Nina and Steve have been our friends for years.
They both belong to a buying club that I also belong to.

Steve played an important role for a couple of years in the beginning of our club. He would, always good-heartedly and thoroughly help distribute the goods that came off the truck to the members who ordered them. We would always joke together and the members who were there could always get Steve to buy the extra chocolate bars we were trying to pawn off. It was fun.

Lots of times when I would send an email to Nina, out of the blue Steve would answer with some incredibly witty, and off the wall reply. Gosh, I can't count how many laugh out loud moments I had because of reading Steve's remarks.
Steve even biked over to our house a couple of times (uphill both ways) and we live about 20 miles to the south of them.

Nina was a very good friend of mine. Both of our mothers were ill at the same time and similar to Nina, both our moms lived out of state. She would bring her mom over to my house to visit our animals. Nina and her mom really liked Woody, our blind coonhound.

I know that Nina has touched many people in our community. She seemed tireless in making the lives of others easier.

I am writing this hoping that perhaps Steve and Nina's family can know how much we all will miss them and how we share in your grief.

With deepest sympathies,
Maureen and Frank Van den Bosch
Photos & Videos of Nina
Videos
Loading...
Photos
Loading...
Healing Registry
Services & Events
Visitation

Saturday, Nov 17, 201210:00 AM - 2:00 PM

Cress Funeral Home Madison - Speedway
3610 Speedway Road
Madison, Wisconsin 53705



Map & Driving Directions
No Service Info
Subscribe to updates
To receive email notifications when a new memory or photo is added to Nina's online obituary, please enter your information below.
Nina's Monument
Loading...
Services & Events
Visitation
Cress Funeral Home Madison - Speedway
November 17, 2012, 10:00 AM - 2:00 PM
No Service Info
+