James C. Knox
November 29, 1941 -
October 6, 2012
James's Obituary
James Clarence Knox (November 29, 1941-October 6, 2012)
Jim was born to Clarence and Gretta (McPherson) Knox in Platteville, Wisconsin. He married Kathleen (McCabe) Knox on June 14, 1964. They have two daughters Lezlie Knox (John Symms) and Sara Hook (Shawn Hook). He had two grandsons Alexander Symms and Corbin Hook. Other survivors include his brothers Clayton and Douglas (Karen) Knox. Since 1968 Jim has lived in Madison.
Jim Knox taught Geography at the University of Wisconsin-Madison since 1968, retiring in 2011 as Evjue-Bascom Professor. His teaching load each semester routinely included a large introductory course of 300-400 students and an intermediate or advanced level course in his specialty area of geomorphology, along with graduate seminars. Jim supervised the completion of 30 Ph.D. dissertations and 55 M.S. theses in Geography. He also supervised several M.S. students in the UW Water Resources Management Program and was a frequent member of Ph.D. dissertation committees in external departments, especially Geology and Geophysics (Geosciences), Civil & Environmental Engineering, and Soils. His former graduate students hold many of the most prominent positions in the field of physical geography.
Professional Honors given to Jim Knox include election to Fellowship in the Geological Society of America (1988) and election to Fellowship in the American Association for the Advancement of Science (1988). He received a research Honors Award from the Association of American Geographers (1990); and from the association's geomorphology section he received the G. K. Gilbert Award for Excellence in Geomorphological (1996); and the M. G. Marcus Distinguished Career Award (2001). The Association of American Geographers awarded him their Presidential Achievement Award for Long-Standing and Distinguished Contributions to the Discipline (2007). The Geological Society of America's Quaternary Geology and Geomorphology Division presented Jim with their D. J. Easterbrook Distinguished Scientist Award for Unusual Excellence in Published Research (2006). Jim has authored or co-authored approximately 90 research publications that have appeared in a variety of outlets ranging from mainline journals such as Science and Nature to book chapters and reports. His 2006 paper on rates of natural versus anthropogenic rates of floodplain sedimentation was honored at the 2011 European Geosciences Union General Assembly in Vienna as one of the top-50 most cited articles published in Geomorphology during the past 5 years.
In addition to his active career as a teacher and scholar, Jim enjoyed Badger Football and Basketball, genealogy, and spending time on the family farm. Jim's Irish setters--Sean, Patrick, and Quinn--brought much happiness to his life. He was proud that both of his daughters followed him into education, and delighted that both his grandsons also enjoy science.
In lieu of flowers, the family requests memorials to the University of Wisconsin Department of Geography, Science Hall, 550 N. Park Street, Madison WI 53706.

Add or view memories
Memories of James
Alejandro Dussaillant
Sep 4, 2013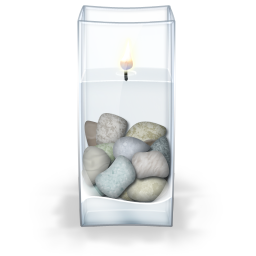 My deepest and sincere condolences, I only knew of his passing this week.

Jim was a light during my PhD studies at UW: in his Fluvial Geomorphology classes inspiring me to understand climate-geology-flow interactions; sharing discussions regarding my dissertations and all else; during grad seminars on floods and sediments - something he inspired me to work on to this day, and with people he first mentioned there. I contacted him once in a while to try to convince him to come to Chile, or to ask about a question or a reference regarding rivers. Anything I can say would not be enough to convey how important was Jim's influence in my career and viewpoint about rivers in general. An example that always I try to carry along as best I can with my own students and work. He lives on.
Roger Jones
Oct 13, 2012
Jim was one of my best friends in high school and college. I have many great memories of Jim from those years. Jim bought a new 59 Chevy with money he earned working on his parents' farm in high school. We had many fun times going to football games, movies and the Grant County Fair in his 59 Chevy. Jim also took me on my one and only coon hunt . When Jim and Kathy got married in 1964, I was honored to be his Best Man. Jim was a great guy and a wonderful friend. He accomplished so much in his personal and professional life. I was hoping to see Jim more often in our retirment. Jim will be missed by so many. Kathy, Lezlie, Sara, Clay, and Doug are in my thoughts and prayers.
Sheila [Kaplan] Bradford
Oct 11, 2012
I had the good fortune to be in the first group of TAs for Jim when he came to the UW Geography Department in 1968. He was an enthusiastic and inspiring teacher for the undergraduates and always gave support to all of us as postgraduates and treated us as peers. Being lucky enough to return quite frequently to the Madison campus over the years, Michael and I would always try to see Jim and he always made time for us. As I have been able to attend several AAG meetings in the last few years, I was fortunate to be able to attend some of his presentation; his enthusiasm was as keen as ever. He always found time to chat with us and showed interest in what we were doing. He had said that he remembered that first group of TAs very well, but I think that reflected his great interest in people. We were very saddened in hearing this news and he will be very much missed by everyone who knew him. Our thoughts are very much with his family.
Xiaodong MIAO
Oct 11, 2012
I will miss Jim's smiling face, voice and inspiration.
It was pleasant to talk to Jim when I was studying in geography department. I was fortunate to take two of his classes, fluvial geomorphology and Quaternary seminar. I was his TA of class physical geography in 2005, a big class of over 100 students. Jim was also in my committee. Every time I knocked his office door, he stopped his work and welcomed me with smile, and he didn't feel he was interrupted although I knew he must be very busy as a faculty member. He is always so friendly!
One time we had a party in his house, and I noticed that his house is much higher than the street. I said your house won't be flooded and he replied with smile, "it will be very embarrassing if that happens to me..." After leaving Madison, I met Jim often in Friends of the Pleistocene field trip and GSA meetings. One nice thing about Jim is that he can pick up good topics easily to start conversation.
Jim will be missed by so many, and my sincere sympathy to Kathy and the family.

Roy C.Wolf
Oct 10, 2012
I lost a very close friend! I have known Jim for only
about 10+ years, but he was one of the Professional
Geologists/Geographers that welcomed me into the
professional fold of people studing the natural history!
We first met on a field trip up in Canada where I was
welcomed into the fellowship of "The Friends of the
Pleistocene"!!! Jim never let me forget that as an
initiate I was decorated with toliet paper winning
first place in the contest for which I was awarded
a pint jar of carabuo dung from the froze wastes of
a glacier in Canada...we also often joked about
our middle name: Clarence..he for his father and
mine for my maturnal grandfather...we all shall
miss him greatly as he leaves a huge gape in the
ranks of Professional Scientists to be filled hope-
fully in the future by new members of our Scientific
Fraternity that studies our Planet Earth!!!!!!!!
..........rcw/roycwolf-October 10, 2010

Fei Du
Oct 10, 2012

I was fortunate enough to take a course with Jim before his retirement. He is such an excellent teacher and friend. I won't forget his enthusiasm and encouragement. Miss him...
Mike Croft
Oct 10, 2012
Peace. Thank you, Daryl Knox, for sharing family news about Professor Knox. I felt a connection to him and was regularly in awe at the depth of his knowledge and breadth of his interests. I had the pleasure of his fluvial geomorphology course, which was enjoyable even when rigorous. I won't forget his wonderful discussions of SW Wisconsin and planet Earth, his fieldwork, and, of course, his references to "Old Shep"!
The world has lost a good man; a brilliant academic with a big heart who cared about each of his students.
Daryl Knox
Oct 9, 2012
My cousin Jim Knox was a learned and accomplished educator, a university instructor and researcher. But for all of his learnedness and accomplishments he didn't know a whit about when to enter the stage of life and when to exit it. Jim was born two days too early and died one decade too early--at least. He was born on November 29, two days too early to join the "Knox Family December Birthday Club." His parents and my parents--all four of them--and I all had December birthdays. Just as Jim entered this world too early, he exited it the same way--too early. Jim left far too early "leaving too many stones unturned," to use an expression that perhaps would lend itself to his chosen field of endeavor. He left with many of the "i's" and "t's" of his life dotted and crossed but not all of them. In the 1970's another member of the Knox family did extensive research on family history. That research eventually led to the publishing of a book called "Pioneers in a Frontier Land--The Strabane Knoxes and Other Families." In recent years it was Jim, not the author of the book, that took up the challenge of continuing the quest for more knowledge on the family's origins in the USA and beyond. Thanks to Jim's research, knowledge of the family's roots has been pushed back one more generation. His research has also led to the discovery of several more living Knox cousins, mainly in western USA.
The author of the Knox family history book was looking forward to some meaningful conversations with Jim on any recent discoveries he may have made but unfortunately those conversations are now on hold. Yes, the book's author will miss out on those conversations but more than that he will miss Jim himself--and his emails and phone calls on family matters and occasionally on the fortunes of the Wisconsin Badgers football and basketball teams.
Karen Tuerk
Oct 9, 2012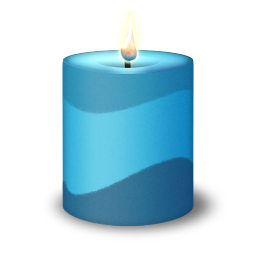 As a staff member in the Department, Jim was one of my favorite people to run into in the halls of Science Hall. I will miss his wonderful stories, kind words and wisdom.
Don Thieme
Oct 9, 2012
I am surprised just like Steve. Although I was not a student, I did go on at least one field trip with him. I had a faculty mentor who studied with him. He seemed very young.
Barb Thompson
Oct 9, 2012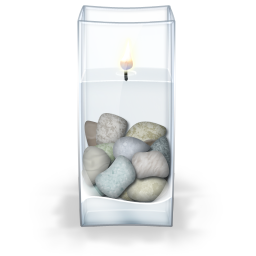 My sincere sympathy to Jim's entire family. I remember attending a field trips with Jim where he'd explain to everyone the different layers of rock and what period in time they represented. He was a very intelligent man and yet he could put things in terms that even I could understand :-)). He was a great person in heart, mind and soul man and will be missed by so many. My heart goes out to Clay & Doug and their families as well. God bless you all and God rest Jim's beautiful soul.
Richard Becker
Oct 8, 2012
I'd like to echo Steve Kite's comment, I'm in disbelief as well... My favorite memories of Jim will be the classes that I took with him, and the days we shared on field trips. He was always so friendly and pleasant, a good man in addition to a good scientist. He has been and will continue to be an inspiration to many.
Bruce McClain
Oct 8, 2012
As cousins growing up on near by farms Jim and I spent a lot of time playing together as children. Little did I know when we played "Cowboys and Indians" around those rock outcroppings, streambeds, and forested hills that the landscape would be the subject of his profession as a geographer. There was always an element of mystery in that natural environment that made an excellent setting for our childhood fantasies for recreating what we had seen in movie Westerns. I can see that Jim kept that fascination with the landscape from the innocent play of a child to the intellectual curiosity of a researcher.
Steve & Susan Kite
Oct 7, 2012
I am in disbelief, in no small part because Jim always had such youthful enthusiasm for life in general and his science in particular. Jim will be missed by hundreds of geomorphologists and Quaternary scientists, but I know the hearts of all those he has touched professionally go out to Kathy and the rest of Jim's family.
Photos & Videos of James
Videos
Loading...
Photos
Loading...
Healing Registry
Services & Events
Visitation

Friday, Oct 12, 201210:00 AM - 12:00 PM

Cress Funeral Home Madison - Speedway
3610 Speedway Road
Madison, Wisconsin 53705



Map & Driving Directions
Service

Friday, Oct 12, 201212:00 PM

Cress Funeral Home Madison - Speedway
3610 Speedway Road
Madison, Wisconsin 53705



Map & Driving Directions
Subscribe to updates
To receive email notifications when a new memory or photo is added to James's online obituary, please enter your information below.
James's Monument
Loading...
Services & Events
Visitation
Cress Funeral Home Madison - Speedway
October 12, 2012, 10:00 AM - 12:00 PM
Service
Cress Funeral Home Madison - Speedway
October 12, 2012, 12:00 PM
+