Laurie B. Mlatawou
March 9, 1966 -
May 19, 2012
Laurie's Obituary
MADISON - Laurie Burnstein Mlatawou aka "DJ Laurie," mother, attorney, friend and seeker of justice, 46, died Saturday, 5/19/12, surrounded by her loving family. She fought colon cancer with her characteristic focused resolve.

She started law school at age 40. In late 2010, Laurie achieved her professional dream by becoming an Associate at Cullen, Weston, Pines & Bach, with a general practice and was building a bilingual (Spanish) department at the firm.

Born Laurie Ann Burnstein in St. Paul, MN to Larry Burnstein of St. Louis Park, MN and Nancy Loewenstein of St. Paul, now a Madison, WI resident; Laurie grew up in the Twin Cities suburb Mendota Heights.

A Celebration of Laurie's Life will take place Wednesday 5/23 at 7pm at the Goodman Community Center, 149 Waubesa St., Madison 53704. Laurie's family thanks her friends, neighbors, and colleagues for the kindness shown to Laurie and her children during her illness.

Laurie was Co-Chair of the Dane County Task Force on Racial Disparities in the Criminal Justice System, was the law clerk for Disability Rights Wisconsin, and worked as law clerk for the Hon. Margaret Vergeront of the Wisconsin Court of Appeals.

Laurie came to Madison to attend University of Wisconsin and received her BA in Psychology/Sociology, mastered Spanish during adventures in Mexico and Central America, worked at the Wisconsin State-Journal as a paste-up/photo editor, and as a Bilingual Resource Specialist for the Metro Madison School District.

In 1994, Laurie married ex-husband, Marc Mlatawou, an immigrant from Togo, West Africa, and had a family. Laurie assisted dozens of people in Madison's blossoming Togolese community, opening their home.

Becoming known as "DJ Laurie," she hosted the World Music show Pan Africa on WORT-FM for twelve years, was featured at festivals and nightclubs, and salsa dancing at the Dane Dances with life partner Gricelio Lescay Fuentes who cared for her throughout her illness.

Laurie will be laid to rest at Forest Hills Cemetery at a graveside service Monday 5/21 at 10:30am. The family will receive visitors at 1140 E. Dayton, #102, Madison on Monday 5/21 and Tuesday 5/22 at 7pm, service at 8pm. Donations to the Laurie Burnstein Mlatawou Memorial Fund are preferred in lieu of flowers. Contributions will be used to start an award/scholarship fund at University of Wisconsin Law School in Laurie's honor. Checks may be sent to UW Credit Union, 44 E Mifflin St, Madison, WI 53703 c/o Lori Eberly.

Laurie's greatest loves were her son and daughter, David, 18 and Rachel, 15 of Madison, WI. More beloved survivors include her sister, Lisa Starr Burnstein (partner Joyce Fox) of Chicago, and brother Rick Burnstein of Crystal, MN.

Add or view memories
Memories of Laurie
Sarajane
Aug 11, 2012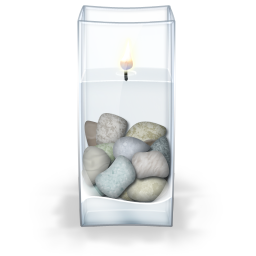 I was lucky enough to meet Laurie through our membership in the Biracial Families group at Family Enhancement. I thought Laurie was one of the coolest people ever, full of heart and passion and drive. I was so shocked and sad to learn of her passing at the Dane Dances last week. May her two beautiful children and all her family be comforted by the memories and knowledge of how much they were loved. Rest in peace, Laurie.
T Bybee Dorn
May 22, 2012
I met Laurie at UW Madison in 1984 and have since considered her one of my true friends. A genuine inspiration to our world, a gift from God too strong and beautiful to be bound to our Earth any longer. Like the rising sun, I know she is there not because I see her but because of the light she cast that allowed me to see. I will miss you dearly.
Nita
May 22, 2012
I am so saddened to hear of the loss of Laurie. She was an inspiration to many and a fighter for justice. I will remember her kindness and her passion for whats right. Laurie rarely took the easy path, she fought hard battles for what she believed in. She will be missed.
Mary Beth Collins
May 22, 2012
I first met Laurie when I was relatively new to Madison and my son started elementary school with her daughter. Upon first meeting Laurie in the neighborhood and around the school, it was clear she was so engaged, in so many things! Over time I came to truly appreciate how very many things she was passionate about and involved in, as I saw her as a soccer mom, leader in the community, DJ, and eventually a law student and lawyer. I am truly inspired by the way that Laurie pursued her passions with excellence, balancing the intellectual with the aesthetic, and driven by social justice! She did so much, and offered her talents broadly and deeply. My thoughts and prayers go out to her family.
Patrick Fau
May 22, 2012

Laurie was a vivacious woman full of smiles, kindness, and tenacity. I first met her around 2002 after playing soccer with her ex-husband, Marc, and many friends at a nearby field in their neighborhood. She served us drinks, food, and interacted well with everyone. Her son and daughter quickly became friends with my children.

Laurie and I discussed law-school aspirations and civil rights, especially for minorities. I was happy for her when she graduated law school. As a loving mother, she enjoyed entertaining guests, dancing, and music from the world over. She was a community star and will be sorely missed.

May her soul rest in perfect peace! May God grant Marc and the children the courage, through their loving memories of their beloved Laurie, to carry on. May they be comforted in knowing that their Laurie, our community giant, is now in a better place with the Lord our God. May the memories of her good nature strengthen everyone she leaves behind. Amen.
Chris Wagner
May 21, 2012
I first met Laurie when she taught computer skills to Spanish speakers at the library where I work. She told me she was going to go on to law school... and then, I would see her name pop up and became aware (and in awe) of her involvement in so many important causes. When she was in law school, she arranged for a law information day at the library, too. She gave so much of herself away, which was what made her a wonderful human being.
Elizabeth Nord
May 21, 2012
I met Laurie at the neighborhood block party only last summer where we quickly bypassed small talk and got talking about real stuff (relationship stumbles, dreams of motherhood). She talked me down at least twice from some at-the-time stresses and showed by example that a person can be kind, gorgeous, funny and go back to school later than most people want to assume that level of thinking and reading. Laurie let me test ride her new road bike before I bought mine, and then we went for a ride together on its maiden trek. Damn you, cancer!! You took an extraordinary person away much too soon.
Nancy Vue
May 21, 2012
I knew Laurie from law school. We were not close but I was aware of her DJ skills and work on the Dane County Task Force on Racial Disparities in the Criminal Justice System. She was the kind of person that even if you didn't know her well, it was hard not to see her love for her children, justice and music. I am very sad to see her go- Madison's legal system will not be the same without her fight for justice.
Andrea Stein
May 21, 2012
I haven't seen Laurie in many years, since our kids were in preschool together at Gan Ha Yeled, but I will always remember her tireless devotion to her family and to her community. I am thinking about your family during this very difficult time and I hope that you can find some measure of comfort in the knowledge that in her short life, she did so much to better the lives of so many.
Teresa Nyholt
May 21, 2012
I did not know Laurie personally, but she was a constant presence, for me, through her sharing her passion for music of the African diaspora. I knew her face, I knew her voice and I knew her laugh. I'm so sad to hear of her passing because I know she brought so much to our community. May she have peace and joy where she is now.
Photos & Videos of Laurie
Videos
Loading...
Photos
Loading...
Healing Registry
Services & Events
No Visitation Info
Subscribe to updates
To receive email notifications when a new memory or photo is added to Laurie's online obituary, please enter your information below.
Laurie's Monument
Loading...
Services & Events
No Visitation Info
Service
Forest Hill Cemetery
May 21, 2012, 10:30 AM
+