Raymond Wai Mun Chun
January 21, 1926 -
March 14, 2014
Raymond's Obituary
MADISON - Dr. Raymond "Ray" Wai Mun Chun, age 88, resident of Madison since 1958, passed away Friday, March 14, 2014 at University of Wisconsin Hospital in Madison.
Dr. Chun was born in Honolulu, HI on January 21, 1926. In July of 1944 he joined the U.S. Army, serving in WW II, receiving his discharge in December of 1946. Upon his discharge from service, Raymond went to college, then medical school, becoming an accomplished Pediatric Neurologist, and receiving many accolades and awards. On June 4, 1960, Ray married the love of his life, Memee King, in Washington, D.C. In 2006 Dr. Chun received a Lifetime Acheivement Award from the Child Neurology Society, of which he was a founding member.
In his free time Dr. Chun enjoyed playing tennis, and was an active member of the Greater Madison Tennis Association. Dr. Chun was the State Champion in mixed doubles for three years: '96, '98, and '99.
Dr. Chun is survived by his wife of 53 years, Memee K. Chun; as well as his children: Michael R. (Tina) Chun; Ruthanne (Jim) Chun Polikowski; and, Mark R. (Marianne Takamiya) Chun. Also surviving are his beloved grandchildren: Stephen M. Chun; Madeline M. Chun; Elliot J. Polikowski; Althea M. Polikowski; Lucas E. Chun; and Alicia M. Chun.
A memorial gathering will be held on Saturday, June 28, from 1 - 4 pm at the Cress Center, 6021 University Ave., Madison. In lieu of flowers memorial donations to Carbone Cancer Center, in honor of all those who so gently and professionally cared for Ray; UW Carbone Cancer Center, Attn: Katie Williquette, 600 Highland Ave., K4/658, Madison, WI 53792-6164; or to the Greater Madison Tennis Association, GMTA, P.O. Box 1215
Madison, WI 53701-1215, in honor of Dr. Chun, would be appreciated.
Inurnment will take place at a future date at Hawaii State Veteran's Cemetery in Kaneohe, HI.
Although he was clearly an accomplished physician who helped countless families and their children, trained hundreds of residents and wrote numerous scientific articles and book chapters, there was an equally rich and busy personal side to Ray as well. His number one love outside of his wife and family would have to be tennis. He loved playing, watching, and teaching the game. Following tennis was sports and staying fit. Even months before his death, Ray was hitting the tennis ball back and forth with his friends and attending the Fitness Center on a regular basis to kibitz with his many friends there while working out. He appreciated their camaraderie in fitness and friendship. Following closely behind fitness and sports would be mushrooms - hunting for morels and growing his own shitake mushrooms. He took life one day at a time and appreciated all the good in the world.

Add or view memories
Memories of Raymond
Griff and Jan Dorschel
Jun 21, 2014
Ray was a wonderful man and a great tennis partner. I will always remember the many pleasant meetings we shared with the Rock Bottom Club. Our condolences
Jim Zagzebski, past chair of Medical Physics
Jun 21, 2014
Dr. Chun played a big role in early days of medical physics at UW. In the late 1960's he worked on ultrasound imaging with my own med physics advisor, Dr. Charles Kelsey, where their work was directed towards evaluation of neonates with hydrocephalus. We used very early versions of ultrasound to do the analysis. Dr. Chun also worked with Dr. John Cameron on an intense light source for viewing the extent of hydrocephalus. Fondly known as the "chun gun" because of its handle, trigger switch, and round, horizontal cooling fins, the chun gun was an important diagnostic tool, and was marketed by Radiation Measurements, Inc (RMI, now known as Gammex/RMI) until the early 1990's. Dr. Chun was the friendliest physician I have ever met, with his quick clap, extended hand and "how's it going?" greeting. One of the reasons I stayed in madison, I think.
Jim and Kathleen Freimuth
Jun 10, 2014
A truly wonderful man and terrific tennis partner. The epitome of kindness and grace.
Our hearts go out to Dr. Chun's family.
Mary Zupanc and David Jones
Apr 3, 2014
Our condolences to Memee, Michael, Mark, Ruthanne, and their families. Ray was truly one of the kindest, gentlest people we have ever known. David and I have many fond memories of the times that we spent together.
Ray was a magnificent mentor and encouraged me throughout my pediatric neurology residency training. He always had a smile on his face. . .
Some of my fondest memories are our times in pediatric neurology clinic. We always sang and danced our way through clinic, in addition to finishing the all important New York Times crossword puzzle!
On Ray's 60th birthday, in tribute to his expertise in finishing crossword puzzles, David and I (primarily David) constructed a giant crossword puzzle using Ray's favorite themes---tennis, pediatric neurology, the "Chun" gun, family, etc. What fun!! We still have a copy of the puzzle in our files.
We love you.

Milton and Robbie Lum
Mar 26, 2014
Our condolences to Auntie Memee, Michael and family, Mark and family, and Ruthanne and family. Of all the brothers and sisters in his family, Uncle Ray was always the 'cool kid' of the bunch. He had a way of really connecting with people in a sincere and friendly way. When he and Auntie Memee came to Hawaii, all the relatives made sure to clear their calendars to spend time with them. I appreciate very much the memories I have hitting the tennis ball with him and the tips he gave me. We will all miss him, but will still have the fond memories of the good times we enjoyed together.
Ross L Levine MD
Mar 25, 2014
Without a doubt, my ( and countless other's) absolute favorite teacher of neurology, medicine, tennis and life! We will deeply miss Ray!
Eddie King
Mar 23, 2014
Our condolences to Aunt Memee, Michael and family, Mark and family, and Ruthanne and family. Uncle Ray was always cheerful, even when he wasn't feeling well himself. He was a caring father, doting grandfather, and a caring physician. We will miss you.
Anna and i wish to add our sense of loss of a brother in law and a dear friend who has been a wondeful husband to my sister. Our love to Memee,maay the memory of Ray give her stregth to carry on......Henri
Rosenkranz Ramily
Mar 20, 2014
Our deepest Condolences to the family of Dr. Chun. Dr. Chun was our son's doctor when we moved to Madion in the early 70's to when he retired. We always preciated what Dr. Chun did for our family. Our thioughts and prayers are with the family.
Tom France
Mar 20, 2014
We will certainly miss you, Ray!! Too many memories to put them down here, (for me going on 43 years!) but I am sure your poker group friends will want to continue playing "your game", Twist!! We will think of you every time!
Vicki Kalscheur
Mar 19, 2014
Ruthanne, and families ...
My thoughts are with you during this difficult time. How your wonderful parent lived and loved will sustain you with abundant memories. May the journey continue ... kindly, Vicki Kalscheur
Bob Rubin
Mar 19, 2014


 I had the great privilege of meeting and getting to know Ray at UW Sports Medicine and Fitness. We both worked out together for many years. 

If Webster had needed a definition for the words  kind and sweet and for a person with a beautiful smile I would nominate Ray .  Whenever I asked him about his family his face brightened up and he would tell me about the whole family and beam with pride.

Ray was one of the few people who I would ask, " how are you doing today?" and I sincerely always wanted to know.   I looked forward to seeing him every day at exercise.  When he wasn't there for 2 or more days, I worried about him.

I know that he is now on the great big tennis court in the sky and that all the pros are waiting in line for a chance to play with him.  I will always have warm memories of my times with your dear Ray. 
  
To Mei Mei and all the family,  Judi and I send our deepest sympathy.

Bob Rubin

Kim Schuetz, RN Infuison Center
Mar 18, 2014
I always enjoyed seeing you on the weekends. I am so thankful you always asked about my son Austin and his battle with leukemia. Ray was always in smiling, ready to get his shots. I really enjoyed having him as a patient. He will be missed. My condolences.
Lars & Laurie
Mar 17, 2014
Ray was a wonderful person, neighbor and friend to our family. We will miss seeing his smile and the high fives.We feel very fortunate to have lived next door to Ray and Memee for many years. Thanks for all the good memories.
The Shiu Family
Mar 17, 2014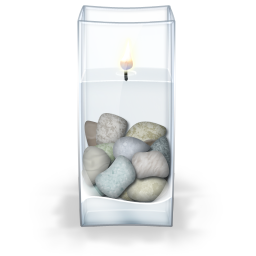 Raymond was an inspiration - so kind, cheerful, accomplished and so athletic! Our thoughts to Mei Mei, Ruthanne and family.
Lisa Milbrandt
Mar 17, 2014
We will miss seeing Ray here at the Fitness Center. He always had a smile and a chat for everyone. I will picture him practicing his tennis swing with his towel!
Marc and Alice Hansen
Mar 16, 2014
We have shared 56 years of memories with Ray and Memee. A long time ... but still too short. He was a great friend and colleague. We will all miss him very much, as will all the the patients to whom he devoted so much care and caring. His life, in all its richness, is his best memorial.
Gerry Matthews & Anne Margaret Matthews
Mar 16, 2014
Ray was a wonderful colleague and friend, and did enormous good for so many, in Madison and elsewhere. Our condolences to all the family.
Ann R.Bailey
Mar 16, 2014
Dr. Chun was a wonderful person I worked with him in UW Pediatrics as well as Continuing Medical Education he and Meme went on a trip to Mexico with me he was a faculty member for a program we did down there.. I have not seen him for quite awhile but have often thought of him and what at nice considerate man that he was.
Gamber Tegtmeyer, MD
Mar 16, 2014
Deepest regrets at the passing of our colleague, mentor and good friend.
Photos & Videos of Raymond
Videos
Loading...
Photos
Loading...
Healing Registry
Services & Events
Visitation

Saturday, Jun 28, 20141:00 PM - 1:45 PM

Cress Center
6021 University Ave.
Madison, Wisconsin 53705



Map & Driving Directions
Service

Saturday, Jun 28, 20141:45 PM - 4:00 PM

Cress Center
6021 University Ave.
Madison, Wisconsin 53705


Memories of Ray


Map & Driving Directions
Food And Fellowship

Saturday, Jun 28, 20144:00 PM - 6:00 PM

Imperial Garden
2039 Allen Blvd.
Middleton, Wisconsin 53562


Food and Fellowship


Map & Driving Directions
Subscribe to updates
To receive email notifications when a new memory or photo is added to Raymond's online obituary, please enter your information below.
Raymond's Monument
Loading...
Services & Events
Visitation
Cress Center
June 28, 2014, 1:00 PM - 1:45 PM
Service
Cress Center
June 28, 2014, 1:45 PM - 4:00 PM
Food And Fellowship
Imperial Garden
June 28, 2014, 4:00 PM - 6:00 PM
+