Timothy McKenzie
June 13, 1956 -
September 25, 2013
Timothy's Obituary
Tim McKenzie, age 57, passed away peacefully at home surrounded by his family on Wednesday, September 25, 2013 following a brave battle with pancreatic cancer. He was born June 13, 1956 the son of Richard and Jean (Depew) McKenzie in Madison. He attended Ripon College and was a graduate of the University of Wisconsin-Madison. Tim was united in marriage to Mary Ann Pardue July 21, 1984, and they made the Madison area their home. He was a loving son, husband, father and a friend to all that had the honor to have met and known him. Tim was a real estate developer and the owner of TRMcKenzie, Inc. He is survived by his wife, Mary Ann, son, Alex (Mary Lee) McKenzie, daughters Jessie (Andy) Crooks, and Katie McKenzie, his parents; Richard and Jean McKenzie, brother John (Jo Ellen) McKenzie, sister Lisa (John) Livesey, and nieces and nephews; Erica and Anthony Fleming, Sydney and Jake Livesey, and Taylor and Jack McKenzie, and innumerable friends. A Celebration of Life will be held at 2:00pm on Sunday, September 29, 2013 at MONONA TERRACE, One John Nolan Drive, Madison, WI, with the family receiving friends at 1:00 pm. In lieu of flowers please make a contribution to the Pancreatic Cancer Action Network-Madison Affiliate or a charity of your choice. Please share a memory of Tim at www.CressFuneralService.com.
"Every man dies. Not every man really lives."

Add or view memories
Memories of Timothy
Sarah
Oct 29, 2014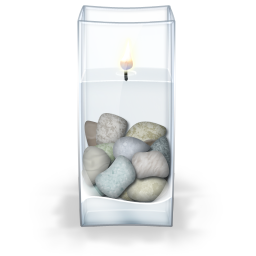 A year after your death Tim we are still hanging tough ,but we have thought about you and missed you everyday! thanks for not babying my sis and showing us all how to not wallow . Cause we could after losing u! Love to u always ,u hold a piece of my heart! Sarah Hart
Minister Charlie "Pie" Pierson
Apr 30, 2014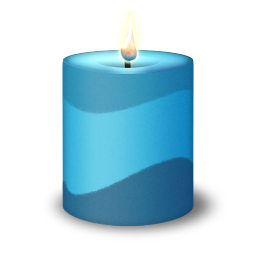 Tim, my fun, loving and respectful friend. Been knowing you since 7th grade. Just thinking of you playing basketball! I was told the news of your passing in November 2013 from another dear friend. My heart is so, so very saddened. Yet I have to know and understand that there is no more pain.
I remember calling your office a couple summers ago just to say hello, you were busy on a call and left a message that I was thinking of you and just wanted to say hi. I think about our fun and funny days in high school, and me, you and Greg Skolaski.
My fervent prayers and my deepest condolences are with your beautiful wife, Mary Ann and your children, your Dad and Mom, siblings, family and relatives.
You are loved and missed so very much.
I'm not going to say good bye; I will say, "I'll see you later!" (when God calls me home).
sarah hart
Mar 26, 2014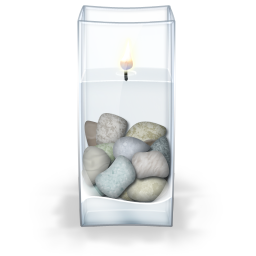 i met tim right after i became engaged to my first husband and father of my 3 children.we had all our childen a few months apart. he was my sisters husband and my big brother.i shared almost 30yrs.of my life with Tim and miss the side of him only an obnoxious little sister could know more than i could ever express.I look forward to one day annoying him again,but i know he is happy in Gods care!
Polly Kraemer
Oct 22, 2013
I just heard that Tim passed away. He was a wonderful man. Full of charm, funny, adventurous and full of life. When I met MaryAnn, I realized why he fell in love with her. So sweet. I'm sure that this has been hard on all of you. May you find comfort in the memories. And please know that you are in my thoughts and prayers for continued strength and healing.
James Hill
Oct 21, 2013
I recently heard about Tim's passing. I remember sitting in his office and talking business, and even then, he was a personable, kind person. I am saddened to hear of the passing of the great person.
My prayers are with the Family and I pray that Jesus provides you with grace, comfort and a peace which passes all understanding.
Scott Findorff
Oct 17, 2013
Dick, Jean, MaryAnn and family. I learned of Tm's death from my mother last weekend. I was deeply moved to hear the news though I hadn't seen Tim in years. Various articles and MaryAnn's blog gave a wonderful picture of Tim's passions, accomplishments and love for his family. My most sincere condolences for your loss. Laura and I will continue to pray that our Heavenly Father covers you all with comfort, peace that surpasses all understanding and hope in our Lord and Savior Jesus Christ.
Oct 10, 2013
Tim Tim Tim , my god
Bless your soul ! I was fortunate to race with Tim in Porsche club racing which he was so giving & kind. Tim called me because I was racing a 914 at the time (no where like his) which is the baddest in the world! To talk
914 talk . Here is a guy reaching out to a rookie . So sweet. Any way I progress trough the series with wins. (Thank it wasn't in the 914) $!!! Which Tim had. So honered Tim asked me to co drive his highly modified 996! Cup car in the Rolex grand am series . Bottom line so honored & I'm emotional Right now ! Tim dam save a bed next to u for me. Oops Mary your
First thanks for the blogs. I love your husband !!!!
Sylvia Graf
Oct 6, 2013
A week has passed since your wonderful tribute to Tim. Our daughter Siri has been a surgical nurse in the uw for 25years and her surgical specialty was patients with pancreas and liver issues.I don't think any of you knew of her speciality. She, as well as we all admire your family composure. Even as a nurse she said she could not deal with such a loss as gracefully as you all have. She has played the CD all week as she drives to work and thinks about this wonderful guy next door..
Tom Hirsch
Oct 2, 2013
I served with Tim on the Family Support & Resource Center board and always appreciated his good spirits and pragmatic thinking. Shared many picnic duties with him, and will miss him.

Sympathies to the family
Dennis Manthey
Sep 30, 2013
So sorry to hear about Tim. He put up a valiant admirable fight for so long. My first introduction to Tim was on the basketball court at the shell many years ago. I was run over and flattened by Tim. He helped me up, apologized, and we continued play. Usually, at that time, other players would run into you, and make you think it was your own fault. Over the years, Tim was a real fun guy to play bball with. I recall him hooting like an owl when he was open for a shot, and he would sometimes make a little fun of himself when he had a bad game--which was not very often. His strength was in his character--a fun guy to hang out with, and talk about multiple subjects. He would often hold court after the games when the gang would be relaxing, and have us all laughing. We shared a love of racing, and he and I would converse quite a bit about IndyCar, NASCAR, and the SCCA. He invited me to accompany him on trips where he was racing--I regret not taking him up on at least one of those trips. I admired how humble and approachable he was--despite his obviously success in the business world, and how busy he seemed to be. He had friends from all classes--and that is a true measure of a real man. He leaves me feeling better for knowing him just a little from the shell basketball games. MaryAnn--he is now free from his pain, and he is most likely blocking a shot or racing someone in the new world, and chuckling about all of it. Being a true winner of a person, only in his earthly life has the checkered flag flown.
Tibi Light
Sep 30, 2013
I am awash with fond memories of Tim. Still hard to believe he has passed on. His sense of humor and his big warm hugs.....just the surface of a fine, accomplished, well-loved man...but still, when I go to the house, it is that I will miss.
Blessings to you Tim, on your journey, and blessing to all your family.

Jane Horswill
Sep 30, 2013
Weir and Jane Horswill were so sorry to hear of the death of Tim. Our children remember Tim and they were also very sad to hear of the news. May God be with you all now and always. Blessings to you and your family, Jane and Weir
Barbara Mays
Sep 29, 2013
Mary Ann, I was so sad to learn of Tim's death. I got to know your family when I taught Katie piano lessons. Please know that you & your family are in my prayers. Your wonderful memories of Tim as a husband & father will help you though this most difficult time.



Mary Gentry
Sep 29, 2013
Dear Old Friend, I can't be at the Monona Terrace today so I'll say goodbye here. Although it doesn't seem like it now, you really were a lucky guy. You landed on this planet the son of Jean and Dick, little brother of John and eventually, big brother of Lisa. You had a great childhood. I was a witness.

Then you really hit the jackpot when you met Mary Ann and had three beautiful kids. I only saw you at reunions then but I could tell you were a really happy man. And I was really happy for you.

Thanks for being a good friend to a shy girl. Thanks for teaching me how to throw like a boy. It served me well in my future intra-mural softball career. And how to snowplow on an 8th grade ski trip. I surely would've broken a leg by now without that skill. Your luck rubbed off on all of us.

So now you are with the Spirit in the Sky. You've gone to the place that's the best. I can see you playing a pick up game with the angels and racing around heaven in a fast car. As self-appointed spokesperson for the Devils Lake Girls, I can tell you unequivocally that we will always love you and we'll see you up there someday. (Better behave, girls).

Love, Mary
Michael Passini
Sep 29, 2013
Working with Tim' company I had only a few occasions to work directly with him, they were all cordial and professional. I have always believed you can tell a lot about a person from whom he employed. From top to bottom a great company to work with and it speaks to his leadership abilities and to the type of person he was.
He will be missed by all of us in the industry.
Tom Riccio
Sep 29, 2013
I had a business relationship with Tim for nearly 20 years. Always a smile, always a moment or two to ask how things were going; always a gentleman. More telling, I spent much time working with his key staff people and other sub-contractors, and in all that time I never heard an unkind remark, saw a raised eyebrow....nothing. Not one time. He was universally liked and respected.
Sylvia and Truman Graf
Sep 28, 2013
We will always have fond memories of Tim as our next door neighbor dating back to when he was growing up. He was always a friendly, considerate person. His collection of match box cars was special to him and as he grew into manhood, racing his cars became his passion. He became one of the handsomest men we have ever known. Our sympathies go to the entire McKenzie family.
Angela Seymour
Sep 28, 2013

I did not know Tim, but I feel in some ways I did. You see, I am the widow of a great Firefighter who passed 10-8-12 of Pancreatic cancer. I just wanted to express my deepest condolences as I know all too well what you all have been and are going through. My heart goes out to all the brokenhearted friends and family and if anyone wishes to contact me 24/7 feel free. 904-704-9726 or seymourrealtor@aol.com. You are all in my prayers.
Mary Beth
Sep 28, 2013
Hope is the thing with feathers
that perches in the soul
and sings the tune
without the words
and never stops at all
Emily Dickinson

Dear McKenzie Family, Thank you for bringing soul crushing love and life to every minute with you.
Nancy Klaas
Sep 28, 2013
I met Tim through Ron. Talk about a down to earth guy! One time we sat next to each other at a birthday party. He was so funny and delightful. I'm filled with an overwhelming sadness that such a kind man is gone. May his spirit live on and encourage us to live life to the fullest.
My deepest sympathy and prayers to Mary Ann and the families.
Jeanne Morris
Sep 28, 2013
I grew up with Tim. He was in my classes at Van Hise Elementary and Junior High School .We went to the same parties in junior high. I believe I speak for many when I say that Tim was the kindest good looking boy in our school, a rare combination. I look at his picture here and I see the same light in his eyes and genuine smile that I fondly remember from the 1960s.
My heart goes out to Mary Ann and their children, and to his extended family and friends. I am so sorry that you are faced with significant pain and loss. Please know that Tim was valued by many people from very early on in his life, and we will remember him fondly.
Kristine Fauerbach
Sep 28, 2013
So sad to hear the news of Tim's passing. The Fauerbach Family (Peter, Kristine, Fred, Karl & Erik, children of Karl and Barbara), send their heart-felt condolences to the entire McKenzie Family and wish them peace and comfort going forward.
Jackie Grande
Sep 28, 2013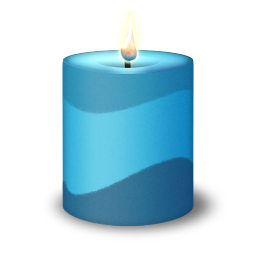 The life given us by nature is short, but the memory of a life well spent is eternal. Tim, you defintely spent your life well! My condolences to the McKenzie family.
Claudio and Brenda Kaempf
Sep 27, 2013
Will be greatly missed within the racing family and beyond - a wonderful person to have known. Always positive with a smile on his face.
Ralph Cross
Sep 27, 2013
Whenever Tim showed up at the Shell to play basketball I always knew it was going to be a better day. He made it fun even when he was sinking that jumper from the corner against me. He really cared and I'll miss that.
Margo Tesch
Sep 27, 2013

My heart and sympathy go out to the entire McKenzie family. Mary Ann, you and Tim built a strong family and gathered many friends. Tim's love and legacy live on through all of you.
Tim and Heidi Roach
Sep 27, 2013
Our hearts and prayers go out to the McKenzie family, and our neighbors John and Lisa Livesey.
I met Tim through my brother Dan Roach, Dan and Tim were great friends while here in Madison over the years, and now are both smiling down on us from heaven.
What great memories I have of the Irish shenanigans, and what a great inspiration Tim was to all of us.
Rest in peace Tim,
Jeff Livesey and Family
Sep 27, 2013
Our deepest sympathy to the McKenzie family. I liked Tim the moment I was introduced to him. His kindness, charm and sense of humor never failed to bring a smile to my face. He will forever remain in our hearts.
Dean and Signe Johnson
Sep 27, 2013
Tim was always a wonderful person that treated everyone with kindness and respect. We are so sad for his suffering, and so sad for his family. We are so glad he was able to follow his dreams and so glad we had the opportunity to have known him. God bless and keep him.
Cary Eisenlohr
Sep 27, 2013
So very sad to hear this news. I've known Tim from auto racing over the past 10 or 12 years and would only see him during those weekends but still connected with him well. Tim had great balance with what was important and what was fun and lived a very rounded life as a result. He had a passion for racing and everyone in that community loved him, I looked up to Tim and admired him. We had many of great phone conversations being that I'm on the west coast but, my biggest regret will be that our last one ended in that I was busy and would call him back....A very special man that will truly be missed.
Michele Schmidt
Sep 27, 2013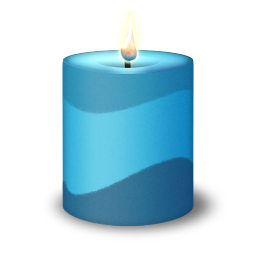 My thoughts are with you and your family. Though I only meet Tim a couple of weeks ago, he has made a difference in very person's life he touched including my sister's. Tim, may you rest in peace and your legacy continue on through his family and employees.
Sara Johnston Gallagher
Sep 27, 2013
I have known Tim most of my life and consider him one of my dear childhood friends. Although I haven't seen him in many years he was always in my thoughts when I reminisced about my wonderful time growing up in Madison. I will miss him and I will always hold a very special place in my heart for Tim.
Samantha and Jason
Sep 27, 2013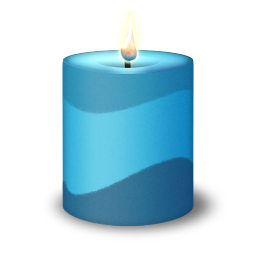 Tim may you rest in peace. Thank you for teaching me how to work hard for what you want. You are going to be missed at TRM offices. I will miss your drive by to check in but you didn't want anyone to see but I always caught you. Thanks for letting Jason and I move out to Maryann and your dream horses farm.
Sammie will miss you....thanks for all your kind words and uplifting words.
Lisa and Tim Gudel
Sep 27, 2013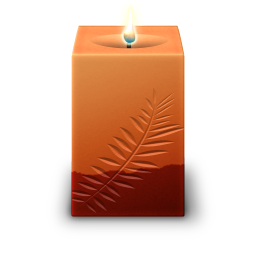 With the greatest sympathy I can offer, I hope Tim's family and those that loved & cared for him find peace knowing that he is no longer suffering and he is will always be around in spirit. Tim was a great boss, and I admired how well he treated all of us employees of TRM. I will miss those surprise visits to my office, just to say hi and check in on things. And how he always livened up our meetings with his smile and joking spirit. He was a wonderful person, and we will miss him dearly.
Ken and Jackie Moen
Sep 27, 2013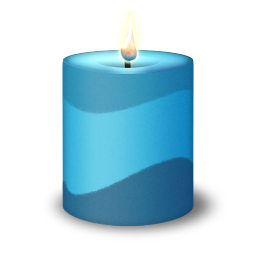 Tim made the games at the Shell so fun, always smiling, always joking, all while playing a terrific game. Tim was just a great guy to be around, a kind man, and a generous man. He will be deeply missed by all who knew him.

Our deep and heartfelt condolences to Mary Ann and family.
Kathy Friday
Sep 27, 2013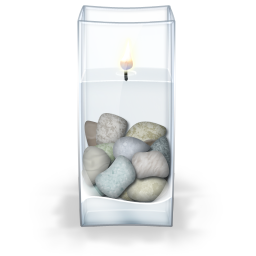 Jean and Dick are our neighbors in Florida, and through them we have come to know and love their family. We have spent many holiday moments together with Tim and Mary Ann, their kids, and other members of the McKenzie clan. We will miss Tim terribly and we wish Mary Ann and the entire family all the comfort and blessings to give strength through this time. Love to each. Fritz and Kathy
Kelly Wade and Billy Schultz
Sep 27, 2013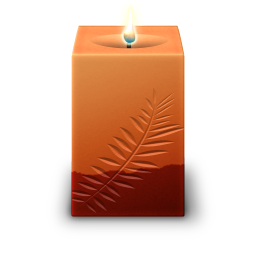 To the very special McKenzie Family:
Billy and I met you all through Madison Wheelchair Basketball and we all became one wheelchair basketball traveling family. Tim was a very big part of all of our children having this very much needed sport to be a part of when our schools had nothing for them to participate in and our whole families had so much enjoyment through this. Tim was an integral part of our team and in trying to keep this sport going for our children. Also, through this, Billy and Alex became great friends and Tim & MaryAnn have always treated him like part of their family when the boys wanted to be at their home. May God be with you all in your loss and may your precious memories give you peace to ease your heart.
Tony Alberts
Sep 26, 2013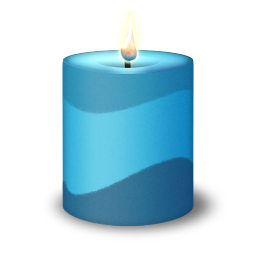 My deepest sympathy goes out to the McKenzie family, Tim was one of the nicest guys, He will be missed very much, God Bless
Andre Nischan
Sep 26, 2013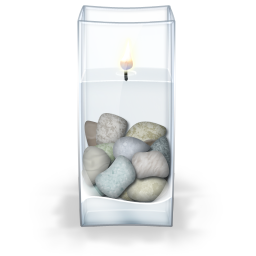 Tim, was one of the first racing drivers I had the honor to work with. His calm was inspiring and I convinced that it helped him both on the track and off. If the world just could emulate a sliver of that humor and patience we would all be better off. You will be missed #69. Green,Green,Green.
Rikki Howery
Sep 26, 2013
My thoughts are with the McKenzie family, may they find peace, strength and love in every memory each of you share. Mr. Mackenzie was very kind each time I saw him. He made a point of speaking to everyone in our race shop and our front office...something few drivers do. My heart breaks for you.
Brad Barham
Sep 26, 2013
Tim had a great sense of humor that added to the joy of pick-up basketball that many of shared with him at the Shell at UW-Madison. He also could block out with the best of them and hit some beautiful shots when his team most needed it. I am grateful to have known him as a friend and a fellow gym rat. RIP Tim - you are deeply missed by many. Blessings to your family in this time of grief.
Meghann Albert
Sep 26, 2013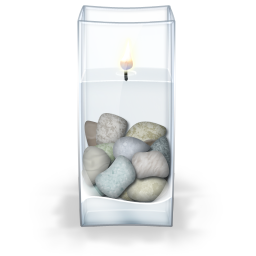 I was deeply saddened today when I heard of Tim's passing. Tim was my first "Boss" out of college! He welcomed me to his family and always looked out for me. He taught me the ways of property management and was always there for me as I started this journey of adulthood. I was a babysitter for the kids and we always had many laughs together! While I hadn't talked to Tim in awhile, Tim was the kind of guy that would have gone out of his way to help his friends! I always knew I could call him if I needed to!
MaryAnn, Alex, Jessie and Katie...my heart is broken that you have lost your husband and father. I hope that over time your hearts heal a little and you can reflect on what great man he truly was to so many.
All my love to you and the rest of the McKenzie family.
Meghann Albert (Brian, Alli, Jenna and Jack)
Photos & Videos of Timothy
Videos
Loading...
Photos
Loading...
Healing Registry
Services & Events
Visitation

Sunday, Sep 29, 20131:00 PM - 2:00 PM

Monona Terrace
One John Nolen Drive
Madison, Wisconsin 53703


Family will recieve guests from 1pm until 2pm


Map & Driving Directions
Service

Sunday, Sep 29, 20132:00 PM

Monona Terrace
One John Nolen Drive
Madison, Wisconsin 53703


Celebration of Life


Map & Driving Directions
Subscribe to updates
To receive email notifications when a new memory or photo is added to Timothy's online obituary, please enter your information below.
Timothy's Monument
Loading...
Services & Events
Visitation
Monona Terrace
September 29, 2013, 1:00 PM - 2:00 PM
Service
Monona Terrace
September 29, 2013, 2:00 PM
+