Leland R. Eklund
September 14, 1941 -
December 23, 2012
Leland's Obituary
Mazomanie/Verona - Lee Eklund, age 71, passed away peacefully on Sunday, December 23, 2012.

He was born on September 14, 1941 in Rockford, Illinois, the son of Hub and Lotta Eklund, and lived his early life in Rockford.

He attended Platteville University, receiving his degree in Education. Later, he pursued a Master degree in the audio-visual field.

His entire career was spent teaching and coaching at Wisconsin Heights High School, Black Earth/Mazomanie, the last 7 years as computer technologist for the school district. He retired in 2003 after 40 years of service.

He was devoted to helping form the future lives of adolescents through education and sports coaching. Cross-country, wrestling, and track were his favorites.

Early adult summers were spent at Easter Seal Camp Wawbeek and Wisconsin Badger Camp--camps for the physically challenged and mentally challenged children and adults, respectively.

He met his wife as camp nurse at Wisconsin Badger Camp while he was nature director. They were united in marriage on June 8, 1974, and raised their two children in Mazomanie. In 2005, they moved to their retirement home in Verona. In November 2008, a significant stroke brought new challenges to his life.

He was dedicated and devoted to Wisconsin Heights, high school athletics, family, and friends. He was always there to lend a helping hand. His audio-visual and computer expertise, along with his organizational skills made him a popular community figure.

He enjoyed Boy Scout Troop #58 and working with community theater, community sports events, and community fund-raisers for many years. He was an active member of the Mazomanie Lions Club, the Mazomanie United Church of Christ, and had 38 years with the Wisconsin WIAA State Wrestling Tournament work team.

He loved the outdoors, animals, and nature; Seagull Lake in the Boundary Waters; Peninsula State Park in Door County; golfing, biking, and camping; and of course he was a Packer fan. He enjoyed carpentry, remodeling, trains, Civil War events, genealogy, and all things relating to computers. He loved his Swedish upbringing and heritage, and enjoyed a visit to Sweden where he re-united with relatives in 2008.

After his stroke, he accepted his new challenges with his same dedication and determination. He remained in good spirits, never lost his sense of humor, and was determined to be as independent as possible. His proudest moments were giving his speech when he was inducted into the National Wrestling Hall of Fame in 2009, and walking his daughter down the aisle at her wedding in 2010.

He was preceded in death by his parents, Hub and Lotta Eklund; a son-in-law, Stephen Dyer; and his life-long friend, Harold Carlson. He is survived by his wife of 38 years, Peg; his daughter Jodi(Ryan) Jones of Verona; his son Eric(Heather) Eklund of Minneapolis; two grandchildren Grant and Preston Eklund; and many extended family members and friends.

A memorial visitation will be held from 4 p.m. to 7 p.m. on January 11 at Cress Funeral Home, 3510 Speedway Rd. The funeral service will be held at 11 a.m. on January 12 at Mazomanie United Church of Christ, 109 W. Hudson Street, Mazomanie with Pastor Carolyn Kennedy presiding. There will be visitation at the church from 10 a.m. until the time of service.

The family sends special thanks to Lee's wrestling buddies who made it possible for him to attend the February State Wrestling Tournament the last 4 years; to family members for sharing their camp-cooked meals and campfires each summer; and to his fellow friends and caregivers at Autumn Light Home for providing a home environment where he was able to maintain his independence and develop new friendships the past 3 years. You were a family he treasured.

In lieu of flowers, memorials may be made to the Mazomanie United Church of Christ.

There is honor in a well-lived life, and he has touched the lives of many.

Add or view memories
Memories of Leland
Jeff Wick
Jan 11, 2013
Lee Eklund was the first cross country coach at Wisconsin Heights. I was most grateful when WHHS started its XC program in 1964, as I was too small and too slow ever to be any good at football. But what made me bad at football made me a good runner, and running cross country for Lee was my first athletic success. I treasure the memories, and I feel my experiences in that program have served me well, all the 48 years since. In the 1970s, Wisconsin Heights won a state championship one year and was second twice more, a great achievement. A few years ago, many years out of school, I had a delightful day with Lee, sitting together at the State Track Meet in LaCrosse.

A lifelong interest in hi-fi sound would probably have happened anyway, but Lee definitely got me going on it. We knew he had an apartment full of electronic gear, and one kid asked what would happen if lightening struck. "I'd plug in and fight back!" he said.

In physics, we hooked two Lab Volt units in series, feeding something like 45 volts into tiny electric motors designed for 1.5, until the motors seized up. Before they did, we achieved something like 18,000rpm, which we measured by counting the number of times a mark on the shaft synchronized with a 60hz strobe light. Lee let us pursue our curiosity, and again, I feel it served me well.

I miss him, and I send my condolences to Peg, Jody and Eric.
the Dreis Family Paul Dayna Emma Charles And Josep
Jan 11, 2013
We share our sympathies and prayers with your family.
Lee was a very special person in our family's life. As Emma's running coach and mentor through High school and on through her college career. As an inspiration for Joseph as a young wrestler. And for all the young athletes in our community. There will never be a cool Autumn morning on a cross country course that his smile
and enthusiasm will not still be there and always held in our hearts.
Carol Bruch
Jan 7, 2013
It is so very sad to lose Lee. He played such an upbeat part during out years as students in Winnebago. It is touching beyond measure to see our classmate and friend, Harold Carlson, remembered in Lee's obituary. How lucky we all were to travel together for a time and to have such happy memories of those days. My condolances go out to his family and closest friends. What a wonderful and accomplished human being he was.
Deb Cascio
Jan 4, 2013
Peg, It's been so many years but seems like yesterday in my kitchen in Mazo. I am sorry for your loss, plan to see you at the visitation.
Deb Cascio
mert and lois carlson
Jan 1, 2013
I'm sorry that I was unaware of your health challenges the past few years. Every student, teacher, administrator, or support staff member having spent time at WI. Hts., was influenced by the work and guidance of Lee. He was a gentle-giant within so many educational endeavors and each of us owe Lee and his family a huge debt of 'Thanks'. For those of us in 'sports', whenever we had questions, he had the answers!! You were inspirational in all the lessons you taught us and now we carry forward those benefits that will endure the test of time. My condolences to Peg, Jody and Eric; we share your loss so deeply, and yet, you were so lucky to have lived, loved and known, a great Swede!!
Warren Potter
Dec 31, 2012
I regret learning of Lee's passing. He was a good friend and neighbor. Lyle Hill and I were in Boy Scouts together at Lee's church in Rockford and also attended school with him at Wimpletown and in Winnebago. Lee was on the 1958-59 champion undefeated conferance football team at Winnebago. He was a good scholar. I'm sorry I never had a chance to meet Peg.
Leah (Donovan) Nesbit
Dec 30, 2012
Mr. Eklund was always one of my favorite teachers. He had a very kind soul. He really did bring a great love of science to his teaching and he made it interesting for those of us who may not have loved science quite as much. He will be missed. His family is in my heart and my thoughts during this difficult time.
Dale Sutcliffe
Dec 30, 2012
What stands out in my memory of Mr. Eklund, as a teacher, was when he built a board displaying civil war battles. I think he even had battles with explosions. He also had bulbs and wires showing the different battles. This was about 47 years ago when I was in high school. My sincere condolences to the Eklund family.
Loechler family
Dec 29, 2012
We cherish the camping memories in door county.
Doug Pauls
Dec 28, 2012
Mr. Eklund had a profound impact on me. He was my science teacher as a freshman and physics teacher as a Senior. He inspired in me a love of science and technology and is the reason I went into engineering. He always challenged me to do my best and was not afraid to give me assignments harder than the rest of the class. I know he had the same effect on others as he had on me. Thank you Lee Eklund, I am forever in your debt.
Cathy Ebgstrom Adams
Dec 28, 2012
How sad to get this news. We were families who all belonged to the Canoe Club in Rockford. I considered all of them my extended family. My thoughts and prayers are with you.
Michele Vosberg
Dec 28, 2012
My sympathies to your family. I taught with Lee in the 80's and always found him to be a nice and competent person. Michele Meier Vosberg
Amy Eklund Poehlman
Dec 28, 2012
We will miss you, Lee. The Eklunds are a cheerful group, but you were the most uplifting of all of us!
Andy Cole
Dec 28, 2012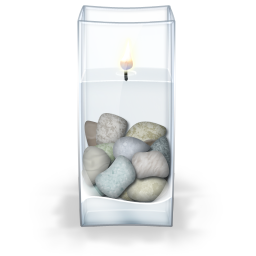 Lee was one of the most intelligent, interesting and well-rounded individuals that I have ever met; a man who had expertise in so many varied areas. He was a man who would bleed Heights green if you pricked his finger! I am HONORED to say that Lee Eklund was a colleague of mine for the last 10 plus years of his teaching career. A truly well-respected and wonderful educator!
Dan Rydén
Dec 28, 2012
I feel privileged to have met Lee in the family reunion in Kumla, Sweden in 2008. He brought his wife and daughter and we had a nice gathering. He also brought a nice file of his genealogy work over swedish relatives. He also told us a couple of anecdotes from his research.
And I think i caught him by surprise when I told him that his son Eric, born May 18th (if I'm correct), has his name in the swedish calender May 18th.
I'm sorry he is gone, I miss him and my thoughts go to his family.
Melissa (Martinsen) Kamps
Dec 27, 2012
Mr. Eklund was my science teacher and cross country coach from the fall of 1985 through the year I graduated in 1989. He was a very intelligent man! He was also a fellow faculty to my father, Robert Martinsen.
Carol (Richardson-Crook) Cockroft
Dec 27, 2012
Mr. Eklund was not my teacher in high school but then again we pretty much knew all the teachers. In the late 80's he was my son's teacher and at the first parent teachers conference we laughed. He was a teacher when I was there yet I had a son older than his kids. I told him I would have never believe him if he had to me that in the late 60's. He was a wonderful teacher. He worked great with the kids. Through the years my kids have mentioned Lee and their respect for him. My sympathy to the family.
Jen Wichita
Dec 27, 2012
My heart is saddened by the loss of such committed member of the Wisconsin Heights community. Thoughts of peace and comfort in this difficult time.
Brenda Barsness
Dec 27, 2012
I had Mr. Eklund as a teacher in the late 60's, he was one of my favorites, always had a smile on his face, he once wote in my annual, "To one of my hall walking friends!" I was never in the class I was suppose to be,,, he was a great teacher... My sympathies to his family.....
Gene Hafermann
Dec 27, 2012
I always enjoyed my interactions with Lee whether it was singing together in the choir at church, talking about computer programs, sharing deer hunting stories, or reflecting on life on the North Shore of Lake Superior. He also coached my oldest daughter in High School track and she is still running today. Good man. My sympathies to Peg, Eric, and Jody.
Sean
Dec 27, 2012
God Bless you Lee! Thank you for teaching me how to get a bunch of high school kids to enjoy cross country running. As I attended running events across the state with the kids, every coach and athletic director would share stories of how you impacted their lives. Your dedication to others is a model that we all should follow. You will be missed by all that knew you.
Jill Lucey
Dec 27, 2012
Mr. Eklund was a wonderful, patient and great respected teacher that I had my freshman and senior year. Later on he was a super intelligent staff member to work with, he will be greatly missed! My thoughts and prayers go out to his family!
Fran (Norgaard) Phipps-Grise
Dec 27, 2012
My heart goes out to all affected by this great loss. I was fortunate enough to have had Mr. Eklund as a teacher in the mid to late 80;s.
Jennifer Lien Hayes
Dec 27, 2012
Mr. Eklund will be dearly missed. He was a wonderful teacher and coach. He could be goofy and yet you had to respect a man who had bunson burners in his classroom! His family is in my thoughts and prayers!
Bonnie Samuelson, MD
Dec 27, 2012
Mr. Eklund was a gentle, patient and humble teacher and coach. He taught me several classes and coached me in cross country. He was always kind to me, despite my rough edges.
Sue Eveland Dupee
Dec 27, 2012
Students of Wisconsin Heights were fortunate to have had such a wonderful man for their teacher! We will miss you, Mr. Eklund!
Kelly Geringer Kroon
Dec 27, 2012
Mr. Eklund was a great teacher. He touched the lives of many students. He will be missed. My prayers and sympathies are with his family.
Photos & Videos of Leland
Videos
Loading...
Photos
Loading...
Healing Registry
Services & Events
Visitation

Friday, Jan 11, 20134:00 PM - 7:00 PM

Cress Funeral Home Madison - Speedway
3610 Speedway Road
Madison, Wisconsin 53705


Additional visitation on hour prior to service at church


Map & Driving Directions
Service

Saturday, Jan 12, 201311:00 AM

Mazomanie United Church Christ
09 West Hudson Street
Mazomanie, Wisconsin 53560



Map & Driving Directions
Subscribe to updates
To receive email notifications when a new memory or photo is added to Leland's online obituary, please enter your information below.
Leland's Monument
Loading...
Services & Events
Visitation
Cress Funeral Home Madison - Speedway
January 11, 2013, 4:00 PM - 7:00 PM
Service
Mazomanie United Church Christ
January 12, 2013, 11:00 AM
+