Patrick Michael Kelly
September 9, 1950 -
November 30, 2012
Patrick's Obituary
Stoughton- Patrick Michael Kelly, age 62, passed away on Friday, November 30, 2012 at UW Hospital in Madison due to complications of cardiac arrest. He was born in Madison on September 9, 1950, the son of Robert and Hjordis (Sather) Kelly. Pat served his country in the U.S. Army. On March 20, 1994, he married Rebecca Himmerich. Pat worked as a union steamfitter for 37 years with local #394 and #601 and retired on September 28, 2012. He enjoyed fishing, spending time with his family, and watching sports. Pat was dedicated to his children, taking them to many events and going out to Wednesday night dinners. He had a great sense of humor and was the most genuinely caring guy. Pat is survived by his wife, Becky; five children, Heath (Jennifer), Jake (Jaime), Sarah Grossman, Shawn and Bethany Kelly; his first wife, Karen McCredie Braun; five grandchildren; five siblings, Judy (Claude) Dahlk, Guy (Suzy), Robert, Lisa (Marv Moody) Tolley and Larry Tolley; many nieces, nephews, cousins and friends. Funeral services will be held at 11:00 AM on Tuesday, December 4, 2012 at St. Luke's Episcopal Church, 4011 Major Avenue, Madison, with Rev. Paula Harris officiating and Rev. Mark Petersen preaching. Military honors will follow. Visitation will be held from 4:00 PM until 7:00 PM, today, Monday, December 3, 2012 at Cress Funeral Home in Stoughton.
Cress Funeral Service
206 W. Prospect Street
Stoughton, WI 53589
(608) 873-9244
Add or view memories
Memories of Patrick
Karen McCredie
Jan 5, 2013
Roger: That was a beautiful tribute to Pat. I know you guys had a lot of wonderful times together. Thank you.
Roger James
Jan 5, 2013
Pat Kelly was one of the best friends I had growing up in the Atwood av. area. It was Pat, Dave Yttri, Dennis Strand, Rick Stienhoffer, Dave Schlimgen and myself. I must say we got into more trouble than we should have, but nothing serious. Pat was one of the most gifted athletes in the area, I remember the first football game we ever played at Marquette Pat took the first kick-off and ran it back for a touchdown. (With many more to follow that year). Then we got to East, I was sent down to the 4 lakes locker room and of course Pat almost had a limo pick him up and take him to the first day of practice by the coach. (and not to the 4 lakes locker room). His first play in his first game of varsity Pat ran a punt back for a touchdown.
I will always think of Pat and have a smile on my face, rest my friend rest

Bethany Kelly
Dec 5, 2012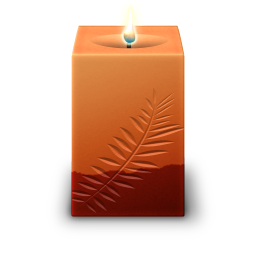 After my dad got sick a few years ago, we thought we'd lose him. But nope. He's a fighter. After he got over his addiction, he had become the dad I've always dreamed. Whenever he'd bring me places after school, I'd tell him about my day, about a ridiculous teacher or a girl who I found annoying. Then he'd tell me about his. Maybe going to his sister's house and having them try some insanely spicy cheese that even he couldn't stand. Then on Wednesdays we went out to eat because it was "his night to cook". Then we'd come home and watch TV together. We'd watch The Voice, Once Upon a Time, NCIS, CSI, and Parenthood. On my first day of high school when I walked out of the car door, he yelled out a quote from Parenthood trying to embarrass me. Yelling, "You can be the best!" That show ended up being the last quality time I spent with my dad. My dad and I always did stuff together. At our table at home, there isn't enough room for four people, so he'd always wait for someone else to finish eating. While doing so, he'd do a funny dance behind my mom. The last 6 years of my life have been the best years I've ever had. My dad turned into one of my best friends. He was my role model, and I believed he was invincible. I never thought that one morning I'd wake up, and he'd be gone. It's so unreal.
Emily Peterson
Dec 3, 2012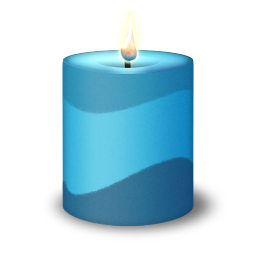 I only met him a few times but he managed to make me laugh in the first few minutes I knew him when he gave me a ride home from Oliver! rehearsal with Bethany. He was such a great guy. My thoughts and prayers are with your family.
Lynda Mallow
Dec 3, 2012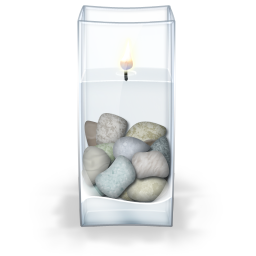 we love you guys, Lynda and girls
Lynda Mallow, Amanda and Megan Himmerich
Dec 3, 2012
Pat always had a way to make everyone laugh! I remember the first time Becky brought him to our house! His sense of humor was so wonderful! We all laughed and I just remember him calling the girls "darlin" ! I am so sorry for all of his family's loss. Our prayers are with you guys!
Sarah Kelly-Grossman
Dec 3, 2012

My dad is the first man i have ever fallen in love with, i remember being young and waching them drive off to go out at night and i would stand in our big picture window crying for them to come home and my dad would be waving all goofy with a big smile on his face trying to make me laugh. Another memory is him always taking us kids and all the neighborhood kids snowmobiling he always wanted all the kids to have so much fun and be happy....when i first moved out on my own my dad was the one who spent alot of time gettin me set up and bought me a kitchen table which we put together and had so much fun with the whole experiance.....the day i got married was one of my best memories, when he walked into the room as i was getting ready the look on his face was priceless and he told me how beautiful i was and how much he loved me....those words and that moment was the truely the most special to me.......and every time i watch jurassic park (he took me to) or hear a groovy kind of love by phil collins (we used to sing it together) i will remember him and athe words that will stick in my head is evertime i saw him or talked on the phone he would say "Hey Darlin". I love you dad you will never leave my heart or my mind and memories.
Heath Kelly
Dec 2, 2012
I have so many memories of my dad. The two that stand out the most over the past five years are two short trips we took together. In 2007 on his birthday I took him to his first and only Packer game. Outfitted him with an authentic Ray Nitschke jersey and sat in the 4th row of the end zone. It was opening day and Brett Favres last season in Green Bay. Before the game the kicker (Mason Crosby) was warming up. About half his kicks were bouncing into the seats. Dad and I would pick up the balls and throw them back on the field. Later when Brett Favre came our with his book there was a two page photo taken at kickoff of that game. Dad and I saw our ugly mugs sitting in the crowd. We both thought it was extremely cool to have our picture from that game in his book.

The other short trip we took was to Iowa. I needed to go down to the University of Iowa for work. Dad offered to drive me down there and back just so we could hang out for the day. After my meeting I had the idea to stop by the Field of Dreams in Dyersville. We both loved the movie and baseball so what better place to go with the man who taught you how to play the sport than that I thought. We wondered around the field, took it all in, and yes I even dropped the famous line from the movie on him "Hey Dad......You want to have a catch?"

He is and always will be my best friend. I'm gonna miss you Dad.
Cindy, Kayla Polizzi & family
Dec 2, 2012
I will miss talking to Pat every day while waiting to pick up our kids. I got to know him so well in the 20 min a day conversations. His sense of humor and his laughter will be my best memories of him. One thing we would do is race to see who could get out of the parking lot 1st (Pat usually won). He would worry when he'd have to wait for Bethany thinking I would beat him, so he would stick his head out the window and scream to Bethany to hurry. I would tell Bethany she dropped something and tell Kayla to hurry. Now he had the kids involved in our game.
He would kid around with Kayla when we saw them on their Wednesday night dinner. He would tell her he was going to eat her ice cream. When Kayla and I talked about Pats passing she said "he can't try getting my ice-cream anymore. He was one amazing person who will be missed by all. Keep them Laughing Pat We all love you

Photos & Videos of Patrick
Videos
Loading...
Photos
Loading...
Healing Registry
Services & Events
Visitation

Monday, Dec 3, 20124:00 PM - 7:00 PM

Cress Funeral Home, Stoughton
206 W. Prospect Street
Stoughton, Wisconsin 53589



Map & Driving Directions
Service

Tuesday, Dec 4, 201211:00 AM

St. Luke's Episcopal Church
4011 Major Avenue
Madison, Wisconsin 53716



Map & Driving Directions
Subscribe to updates
To receive email notifications when a new memory or photo is added to Patrick's online obituary, please enter your information below.
Patrick's Monument
Loading...
Services & Events
Visitation
Cress Funeral Home, Stoughton
December 3, 2012, 4:00 PM - 7:00 PM
Service
St. Luke's Episcopal Church
December 4, 2012, 11:00 AM
+