Dale Elliott
March 19, 1943 -
November 28, 2012
Dale's Obituary
Stoughton- Dale Everett Elliott, 69, of Stoughton Wisconsin, passed away on November 27, 2012 at his home due to diabetic complications.
Dale was born March 19, 1943 in Milwaukee, to Ottilya (Tillie) and Everett Elliott. He was a graduate of Richland Center High School in 1963, and MATC Madison in 1966. Dale, continuing an Elliott family legacy, chose to enlist in the United States Army in 1966. A Veteran of Vietnam, Dale was honorably discharged in 1972.
On Sept. 26, 1970 Dale married Kathleen Swenson in Stoughton, and they were married for more than 38 years. Employed as a welder for many years, Dale started his own company, Elliott Floor Sanding. He enjoyed his craftsmanship and took great pride in his work. Due to health issues Dale retired from floor sanding 2008. One of his hobbies included his version of environmental clean-up and recycling, which occupied most of his time. Dale loved spending time with family, and also enjoyed long walks and visiting with friends. Dale was a kind, honest man with a good sense of humor. He loved to swap stories about life and could talk for hours with just about anyone. People that knew him understood that he enjoyed the simpler things and that he had a great sense of pride in the work that he did. He was loved by many people and will be sorely missed by his friends and family.
Dale is survived by his son, Les (Jennifer) Elliott of DeForest; daughter Lisa (John) Elliott O'Leary of Wisconsin Dells; his former wife, Kathleen Swenson; three grandchildren; and two step-grandchildren.
A celebration of his life will take place at 2:00 PM on Wednesday, December 5, 2012 at the Cress Funeral Home, 206 West Prospect Ave, Stoughton, with Rev. Jerry Pribbenow officiating. Burial, with full Military honors, will follow in Lutheran Cemetery South. Friends may greet the family from 1:00 PM until the time of services.
Add or view memories
Memories of Dale
Les Elliott
Dec 7, 2012
Every memory I have of time spent with my dad is now a priceless gem that makes me smile and brings me comfort.
I can't think of a better way to honor him than to strive to be as kind, honest, and humble of a man as he was in life.
Love never dies as long as the memory of a person lives on.
Shawn Smith
Dec 5, 2012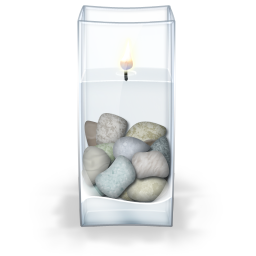 May God keep you safe now in angels wings. R.I.P.
Amie
Dec 3, 2012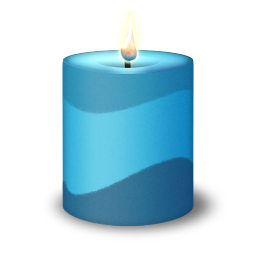 Oh how I will miss all our great talks Dale! I hope that you will now find the peace and wellness you deserve. R.I.P Dale
Photos & Videos of Dale
Videos
Loading...
Photos
Loading...
Healing Registry
Services & Events
Visitation

Wednesday, Dec 5, 20121:00 PM - 2:00 PM

Cress Funeral Home, Stoughton
206 W. Prospect Street
Stoughton, Wisconsin 53589



Map & Driving Directions
Service

Wednesday, Dec 5, 20122:00 PM

Cress Funeral Home, Stoughton
206 W. Prospect Street
Stoughton, Wisconsin 53589



Map & Driving Directions
Subscribe to updates
To receive email notifications when a new memory or photo is added to Dale's online obituary, please enter your information below.
Dale's Monument
Loading...
Services & Events
Visitation
Cress Funeral Home, Stoughton
December 5, 2012, 1:00 PM - 2:00 PM
Service
Cress Funeral Home, Stoughton
December 5, 2012, 2:00 PM
+