Lawrence John Bartosch
November 28, 2012
Lawrence's Obituary
Lawrence John Bartosch, age 89, died on Wednesday November 28th.
He was born on January 15, 1923 in Merrill, WI son of John and Lenabelle (Collins) Bartosch. He graduated from Merrill High School and worked for the Civilian Conservation Corps before entering the army and serving in the N. Africa and Italy campaigns during World War II. Prior to shipping out to N. Africa, a friend in Larry's unit suggested that perhaps he would like to write to his sister and get to know her. After seeing her picture Larry agreed and a 3 year courtship via mail began and in 1946 he married Mary K. Arnold of Macomb, Ill and moved to Madison, WI. She passed away in October of 2011.
Larry attended the University of Wisconsin and then was employed as paymaster of Yellow Truck Lines. In 1949 he began working for Rundle-Spence Mfg. where he worked his way up to branch manager and continued in that capacity until his retirement in 1985.
Larry was a member of St. Dennis Catholic Church until 1997 when they moved to Sun Prairie, WI and joined Sacred Hearts of Jesus and Mary Parish. He was also a member of the Schoenstatt Family League since 1970 and was also an active member of the Catholic Order of Foresters for over 40 years.
Larry was a Packer fan but his greatest enjoyment was spending time on the water and fishing "up north" with family.
Larry is survived by 5 children; Dennis (Nancy) of Rothschild, John (Sharon) of Madison, Jean Ann of Madison, Paul (Patti) of Madison, and Mary Denise of Sun Prairie. He also has 9 grandchildren and 14 great grandchildren. Also surviving are a brother Les (Ruth) of Merrill and a sister, Joan (Harold) Altenberger of DeForest and brother-in-law Rudolph Bauman of Wausau.
Larry was pre-deceased by his parents, his wife, 2 sisters Eleanora Hartwig of Merrill and Mary Bauman of Wausau and brother-in-law Emil Hartwig of Merrill.
A Mass of Christian Burial will be held Monday, December 3rd at 11:00 am at Sacred Hearts of Jesus and Mary Catholic Church, 221 Columbus St., Sun Prairie with Msgr. Duane Moellenberndt presiding. A visitation will be held at 9:30 am prior to the service.
In lieu of flowers donations may be made to Schoenstatt Sisters and Fathers or the Sacred Hearts Parish Endowment fund.
The family would like to thank Agrace HospiceCare and the staff of Haack's Tendercare for their wonderful care and assistance during Larry's last days.

Add or view memories
Memories of Lawrence
Raymond J. Dischler
Dec 3, 2012
Dennis and other Loved Ones of Lawrence,

Please accept my heartfelt sympathy upon the death of your Father. I remember your Father praying in the MTA Shrine on the Queen of Apostles Seminary grounds when we were students there. Also, if I remember correctly, he and your family had a Chevrolet station wagon, 61 or 62 ?? Dennis, it was pleasant to see you briefly in Wausau on 30 November.........quite a surprise.
Sincerely, Fr. Ray Dischler
Ruthanne Arnold
Dec 2, 2012
So sorry for your loss. I will be there tomorrow if weather permits the drive.
Chris & Tracy Elliott
Dec 1, 2012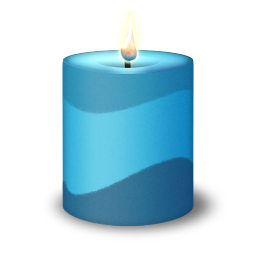 Paul and Patti ~ I am so sorry to hear about your fathers passing. I pray that the love of family and friends give you the strength to get you through this hard time. A beautiful soul laid to rest.
Photos & Videos of Lawrence
Videos
Loading...
Photos
Loading...
Healing Registry
Services & Events
Visitation

Monday, Dec 3, 20129:30 AM - 11:00 AM

Sacred Hearts of Jesus & Mary Catholic Church
221 Columbus St.
Sun Prairie, Wisconsin 53590



Map & Driving Directions
Service

Monday, Dec 3, 201211:00 AM - 12:00 PM

Sacred Hearts of Jesus & Mary Catholic Church
221 Columbus St.
Sun Prairie, Wisconsin 53590



Map & Driving Directions
Subscribe to updates
To receive email notifications when a new memory or photo is added to Lawrence's online obituary, please enter your information below.
Lawrence's Monument
Loading...
Services & Events
Visitation
Sacred Hearts of Jesus & Mary Catholic Church
December 3, 2012, 9:30 AM - 11:00 AM
Service
Sacred Hearts of Jesus & Mary Catholic Church
December 3, 2012, 11:00 AM - 12:00 PM
+