John Cordts Slack
July 19, 1969 -
November 11, 2012
John's Obituary
Stoughton- John Cordts Slack, Major, U.S. Air Force (retired), born July 19, 1969, the day the United States of America landed the first men on the moon, died Sunday, November 11, 2012 at his home in Stoughton, WI. John was a part of the Wounded Warrior program, Veterans Medical Center, Madison, WI. John's family expresses extreme gratitude to the staff, Janea, Heidi, David, Karen and many others that helped along the way. John grew up on the shores of Lake Monona, Monona, WI. He graduated from Monona Grove High School in 1987. John earned a Bachelors degree in History from University of Minnesota in 1991 and a Master of Science in Strategic Intelligence from Defense Intelligence Agency's Joint Military Intelligence College, Bolling Air Force Base, Washington, D.C. in 1994. John served six tours of duty in the Middle East as a member of the WI Air National Guard between and during the two Gulf wars. He served in Turkey, Saudi Arabia, Qatar (twice), Kuwait and Iraq. John is survived by his two young sons, Wyatt Cordts Slack and Cole Bourke Slack who live with their mother, Kristi Shook Slack. He is also survived by his parents, Jerry and Sherill (Cordts) Slack; his sisters, Ann Slack and Sara Slack (Dan) Lenz; nephews and nieces, Everett, Olivia, Isabella and Jake Lenz; and numerous aunts, uncles and cousins. He was preceded in death by his maternal grandparents, Ruth and Everett Cordts; his paternal grandparents, Lois and Clarence Slack; and one nephew, Calvin Slack Lenz. A memorial service will be held at 11:00 AM on Saturday, December 8, 2012 at Skaalen Home Chapel, 400 N. Morris Street, Stoughton, WI. Friends may greet the family from 10:00 AM until the time of services Saturday at Skaalen. A private family burial service will be held at a later date. The family suggests in lieu of flowers, memorials may be made to John's sons for their education. John served his country long and well in difficult conditions. He suffered for it, but was always proud and honored to serve. He now is free from suffering. We grieve your departure, we love you, John.
Cress Funeral Service
206 W. Prospect Street
Stoughton, WI 53589
(608) 873-9244
Add or view memories
Memories of John
Chris Hanson
Jan 19, 2013
This is never what you want to find when you search for an old friend. My condolences to his friends and family. Also thank you to him for serving his country with such honor.

What can I say that everyone else that knew LJ hasn't. We pledged together at Gamma Tau at the U of MN. He was a great and kind guy. He liked to make people laugh. He always tread people with respect.

It makes me incredibly sad to know that he is no longer in this world.
Julie & Greg Johnson
Dec 22, 2012
God bless you and your family always, John. The world was made a better place because of you.
John Streich
Dec 18, 2012
My deepest sympathy to the Slack family for the loss of John. He was kind, gentle, funny, and will be greatly missed by all.

I was a Sigma Nu fraternity brother with LJ at the University of Minnesota. We both pledged the same time and ended up with the same big brother. I won't forget the special times spent in the fraternity and the adventurous outings in the boundary waters. He was such a joy to be around and always brought fun and laughter to every event.

I feel honored to have met LJ and will never forget the memories of our friendship.

LJ, thanks for being a brother, friend, and a great serviceman for our country. God Bless!
COLE
Dec 17, 2012
I liked playing xbox with you Dad. I liked playing games with you, too. You made me laugh hard when you tickled me. XOXO I LOVE YOU
Mark Ganz
Dec 14, 2012

When John came to the U of MN and joined Sigma Nu Fraternity we called him LJ, short for Little John. (Robin Hood) Since then he was always LJ for hundreds of people at The University of Minnesota.Years later we were in Amery, WI for some function at the Byrnes residence.  About ten of us were walking Down Main St in Amery.   John was in a group of guys in font of a few others and me. Peter McCormick said, "LJ is the only guy I know that gets bigger as he gets farther away."   He will be greatly missed.
Kurt Gehrke
Dec 13, 2012
I remember being in kindergarten with John. Even then, he towered over me. As we went through school, I remember going to the Slack's house on the lake. We had many good times hanging out and going out on the boat. I recall one time when it was John's birthday (probably 10 or 11) and his parents let John have a sleep over to celebrate. I was so excited to be at the bash that I accidentally blew out his candles when we sang "Happy Birthday"......thankfully the candles were re-lit and John put them out with one breath. While we went separate ways after college, I will always remember John as a tall, lanky, warm and funny buddy.
Miss you John----Kurt.
Amy(Iverson) Gehrke
Dec 13, 2012
John was a good friend of mine all throughout our high school years. His protective, yet quiet presence always made you feel safe and at ease. He ever judged others or worried about what others thought of him. He was always true to himself, and I admired that

He was a good man, and that is what I will always remember about him. . .
Lance Fredrickson
Dec 11, 2012
My thoughts and prayers go out to the Slack family during this difficult time.

I was one of LJ's fraternity brothers at the University of Minnesota. John was an easy guy to get along with and a trusted friend. The term "gentle giant" comes to mind. Soft spoken but quick to crack a joke and bust into his one of a kind laughter that has been mentioned many times below and during his touching service. I will always cherish the fond memories of LJ.

You will be missed my friend.

Lance
Carl Shook
Dec 8, 2012
It was a true pleasure and blessing to have known John as a son-in-law, the former husband of my wonderful daughter, Kristi, and the father of his two bright and energetic sons. I thank him for his true gift to this country through his service and beliefs. John, you will be missed by so many. We grieve your your passing but know you are now at peace with yourself and God.
Wyatt
Dec 7, 2012
John was a kind loving father but suffered from a bad disease before the disease he was a leader and model. He was in the military a major and worked hard to get to that rank. I remember when we explored the woods and built a fort. He liked to cheer us up all the time. I loved him and I'm sure everyone else did to may you rest in peace Dad.
Gary Gard
Dec 6, 2012
To John's Family;

I served with John in the Intel office of the 115th. It was a pleasure to watch his growth from new airman into a very outstanding Intelligence Officer. John;s knowledge of the intelligence functions were a vital part of the outstanding success that we had over those years. His sense of humor kept that Intel shop loose and his leadership kept us sharp to perform the duties assigned. It was my honor to work with John and his untimely passing is a loss for all that knew him. Our prayers are with his family during these difficult days.
Matt Bartelt
Dec 6, 2012
I want to extend my sincerest condolences to John's family. I wish I could express them in person, but I am regrettably unable to attend the service this Saturday.

I am proud to say I too was a fraternity brother of LJ's at the University of Minnesota. I still have a hard time believing that we are saying goodbye. He was such a great friend to so many. I am blessed with countless wonderful memories of the college years and the camping years. I echo the sentiments of others who have called out LJ's laugh. If he started laughing, the rest of us couldn't stop. He was so strong physically, and could be so silly, it was a great combination. I recall one of the many things that LJ and I had in common was the tendency to laugh in a stressful situation. We once were driving on the north shore of Lake Superior in a heavy snowfall. My knuckles were white on the steering wheel and visions of plunging off the cliff into the lake were hard to avoid. It was truly a scary couple of hours, but LJ and I couldn't stop laughing. I'll miss that laugh.

Matt

Curt Olson
Dec 5, 2012
Like a number of guys noted below, John was a fraternity brother of mine. We were in the same pledge class and I spent the next four years with John at Sigma Nu. After college a number of us went on annual trips to the Boundary Waters.....the stories are many. John had a fantastic blend of humor and seriousness. His humor was share with most who knew him. His seriousness was shown by his commitment to his country and personal honor. I have often thought of LJ for the unique way he laughed. Part body quake, part snicker, followed with a strong dose of laughter. It was easy to laugh with him. LJ will be missed by so many.
Jim Byrnes
Dec 5, 2012
My heartfelt condolences to Jerry, Sherill, Ann, Sara, and the entire Slack family.

John (L.J. - Little John) was a cherished friend that I will forever miss. L.J. and I shared a lot through the years - from fraternity brothers, college roommates, camping and weekend trips visiting with friends, to being the Best Man at each other's wedding. Early on, I remember L.J. was funny in some small things, he was protective of his pizza oven, he often wore a 'cheese' tie to fraternity meetings, he cherished the opportunity to wear his Red blazer, and he had an affinity for offbeat cable movies. More importantly, over time, I learned of and admired his great love and respect of family, serving his country, the outdoors, and Wisconsin. I'll always remember L.J. as a special friend, someone who had his own gentle way, a great laugh, a knowing smile, and a humble personality that everyone loved.

I'll miss you L.J. R.I.P.

- Jim
Mark Lampe
Dec 4, 2012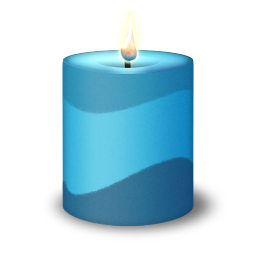 My condolences to John's family and friends. He was a great man to work with in the Air Guard and he was an outstanding officer. He had an infectious smile and a great sense of humor. It was a pleasure knowing him and may the joy he brought others stay strong in your memories. Our prayers and thoughts are with the Slack family.
Lt Col David May
Dec 4, 2012
My sincerest condolences to the Slack family. I worked side by side with John at the JFHQ from 2009-2010. I found him to be an exceptional intelligence officer with an extraordinary understanding of military operations. He was a pleasure to serve with and I am greatly saddened by his loss. My thoughts and prayers are with his family.
Phil Piga
Dec 3, 2012
I was so sorry to hear about John's passing. My heart goes out to his family.

"L.J." (Little John) as we knew him in college, was one of my favorite fraternity brothers. Fun, kind, loyal, gracious, humble ... I can hardly begin to list his great qualities.

It pains me that I can't be at the memorial service in person. I will always carry great memories of John with me. I'm so proud to have called him my friend. I will regret not thanking him personally for his great service to our nation.

LTH,

Phil Piga
Maj Michael Rothschadl
Dec 3, 2012
My family's thoughts and prayers are with you and your family John.

I had the pleasure of serving with John and will never forget his smile and laugh. A brilliant millitary officer. You were a true Patriot providing safety and security to others. May you and your family find peace.
Ed Polachek
Nov 30, 2012
John, a bright light has been extinguished. I had the privilege and real pleasure of serving with you for many years in the WI Air National Guard and recall fondly your "can do" attitude, willingness to take-on the difficult tasks, work selflessly after hours and mentor new members of the intelligence team. Of special note was your great sense of humor, sharp wit and keen mind that made him a true professional in the military.

My condolences to the entire Slack family and all of John's many friends for this most untimely loss. Rest in peace John.
Edward & Mary Hommel
Nov 20, 2012

We are so very, very sorry for your lose.
Edward & Mary Hommel
Terry Bontly
Nov 20, 2012
I was so impressed with your delightful attitude and determination to start your military career, John. You were an excellent example of what a quality person represents. You had so much to offer this big world. Thank you for your service. I will always remember you as one of our very best recruits.
Amy Squires
Nov 19, 2012
Giggling while tire rafting on Lake Minona - that's how I have always and will always remember John. Long before life got complicated we spent every chance we could on the lake with the Slacks. The only boy amongst all us girls. John, you sweet, sweet boy.
Sarah Squires-Doyle
Nov 19, 2012
Some of our favorite memories include time spent with the entire Slack family. I remember how much fun our families had over the years on the lake, in Stoughton and Florida. We are grieving deeply and hope each day will lift our hearts a little. We will miss John dearly and his memory will stay with us forever. Peace and love to the family and all whose lives he touched.
Skip Foster
Nov 19, 2012
I remember John and his family when we rented the Pierce's house next door in the summer of 1980. I had just returned to the Wis. Air Guard after a tour in the Pentagon and National War College. John and his sisters had a great time on the lake that summer, and we shared some dilnners with Jerry and Sherill and the kids.

My condolences to all of the Slack family in this difficult time. Rest in peace John.
Andy Meyers
Nov 19, 2012
I believe it was 1980 or something. We were the best soccer team in the city. I was the goalie and, at halftime, I kicked off on our coach b/c I wanted to score a goal. The coach (Carl) didn't give in so I went off in a tantrum to the car. John stepped up to be goalkeeper and made a save to win us the game. We won the city championship. Weird how you remember.
Jace Ebben
Nov 18, 2012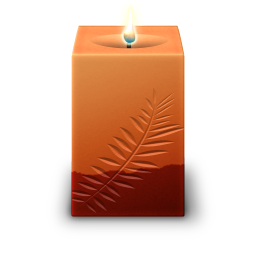 "The best and most beautiful things in the world cannot be seen, nor touched, but are felt in the heart."

You will be missed, John, and we will cherish your memory forever. May your loved ones find peace.
David & Sandey Thompson
Nov 17, 2012
We were so saddened to read of the untimely passing of your wonderful father, son & brother. Our thoughts are with each of you. Wishing each of you peace.
Colleen (Whittington) Frankwitz
Nov 17, 2012
So sorry to hear of John's passing. I worked with John numerous summers at the Monona Pool. We had many great laughs during those years. I am thinking of the entire Slack family during this difficult time.
Neil/Jackie Shively
Nov 15, 2012
We were saddened and unbelieving in reading of the passing of Major John, and flashed back to when he was one of the neighboorhood boys on Calypso Rd. What a shock! Our heartfelt condolences at this most difficult time for his family. Peace, Jerry and Sherill .
Jeff & Lisa Koziczkowski
Nov 15, 2012
Slacker, you will be missed by family and friends. Our thoughts and prayers are with the Slack family in this tough time.
Mike Garvin
Nov 15, 2012
May the peace of Jesus Christ and the comfort of the Holy Spirt be upon my friend, John, and his wonderful family. My prayers are with you in this difficult time.
Ted Campbell
Nov 15, 2012
John was a high school friend and fellow swimmer. I spent many 5 am mornings in the back seat on the way to swim practice with John and Dave Piazza, with the Dokken cassette cranked! John was never too cool to acknowledge us underclassmen, even at an age when it was cool to be too cool! John's confidence and sense of humor were inspiring.

John invited me to his fraternity at the University of Minnesota when I was looking at colleges. He tolerated my youthful party fouls and got me back to Madison in one piece. The next year I enrolled at the U of M and John continued to offer guidance, an occasional case of beer, a ride home to Madison on holidays and a friend in a big unfamiliar town. I'm pretty sure we still hold the land speed record for the Minneapolis to Madison rally in his S10 pick-up. Kodiak, a Diet Dew and 250 miles with no stops....

My heartfelt sympathy goes out to the Slack family and John's close friends. John made a lasting impression and he will be remembered with a smile.

Brian & Katie Bierman & family
Nov 15, 2012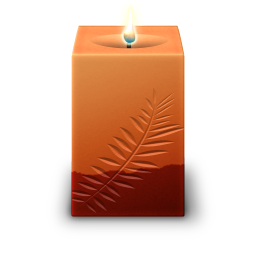 Our thoughts and Prayers are with all of the Slack family. May all of your memories that you have stay close to your heart forever. We are very sorry.
Trent Santos
Nov 14, 2012
Our thoughts and prayers are with you all, may you find some peace at this difficult time. John touched many lives and I have some of my best high school memories with "Slackster". Thank you for allowing me to cross pathes with such a wonderful guy. May you rest in peace my friend while you look down upon us out the window of your brand new Scirocco!!!
Dave Farwell
Nov 14, 2012
My Thoughts and Prayers go out to The Slack Family at this difficult time.
Kathleen Hipke
Nov 14, 2012
To the Slack family, we want you to know that our family is thinking of you every day as you mourn the loss of John. The picture you chose for this page reminds us of his gentle way, the kind of smile that welcomed and put even our shy little boy at ease when he came to play. You are all in our thoughts and prayers.
Col Christopher Charney
Nov 14, 2012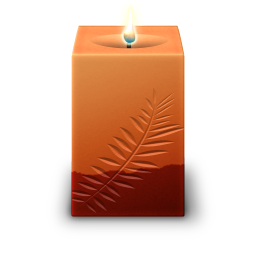 I had the pleasure of calling John my friend and colleague for the past two decades. His fun and friendly personality had a way of putting anyone at ease in the most awkward of situations. As a colleague, John was a brilliant intelligence officer. He possessed an incredible ability to distill vast amounts of complicated data in a manner that made it easy to understand; and he reached solid conclusions. Rest in peace John, and may your family and friends find peace in the coming days and weeks.
Karen Sturdevant
Nov 14, 2012
My heart is with you, Slack family. I had the opportunity to know your family because of my years of swimming with Ann and Sara. My deepest sympathies on your loss of John.
Patrick Farrell
Nov 14, 2012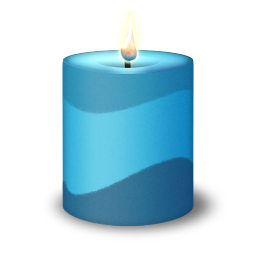 John was a great friend of mine thru high school, and that's how I'll always remember him. We used to get together in the middle of Lake Monona in our respective boats full of friends to swim and have a few cold beverages.
I did visit John at U of M a few times and met some of his brothers at Sigma Nu. And we shared a trip to Texas for Spring Break one year, en route to South Padre - we only got as far south as his sister Ann's place in Fort Worth. We brought back a legitimate tan at least. Fun times - too many to replay. So sorry for his family and those who's lives John touched on a daily basis.
Photos & Videos of John
Videos
Loading...
Photos
Loading...
Healing Registry
Services & Events
Visitation

Saturday, Dec 8, 201210:00 AM - 11:00 AM

Skaalen Home Chapel
400 N. Morris Street
Stoughton, Wisconsin 53589



Map & Driving Directions
Service

Saturday, Dec 8, 201211:00 AM

Skaalen Home Chapel
400 N. Morris Street
Stoughton, Wisconsin 53589



Map & Driving Directions
Subscribe to updates
To receive email notifications when a new memory or photo is added to John's online obituary, please enter your information below.
John's Monument
Loading...
Services & Events
Visitation
Skaalen Home Chapel
December 8, 2012, 10:00 AM - 11:00 AM
Service
Skaalen Home Chapel
December 8, 2012, 11:00 AM
+