Diane M. Stassi
March 30, 1946 -
October 12, 2012
Diane's Obituary

MADISON - Diane M. Stassi, age 66, passed away peacefully on Oct. 12, 2012, at Agrace HospiceCare, surrounded by her family after a brief, courageous struggle with cancer.

Diane was born March 30, 1946, to Charles and Saveria Stassi. Diane was a lifelong resident of Madison. Diane worked for 36 years at St. Mary's Hospital in the food service department. She was a very loyal and proud member of St. Mary's staff, always ready and willing to help wherever needed. Diane was a member of Queen of Peace Catholic Church.

The joy of Diane's life was her family. She cherished her nieces and nephews, forever giving of herself to them. She especially enjoyed family reunions, being with her relatives, and her Italian heritage.

Diane is survived by her brother, Chuck (Nicole) Stassi; and her sisters, Kathy Stassi and Janette (Jeff) Greenheck. She is further survived by her aunt, Katherine West of Madison; her uncle, Joseph (Mary Beth) Stassi of Florida; and her aunt, Rosella Sager of Sacramento, Calif.; nieces, Elizabeth, Monica, Jennifer, and Sarah Stassi; nephews, Michael (Abigail) and Bret (Tara) Greenheck; niece, Alison Greenheck; and Diane's long time special friend, Brian Conlon, plus other relatives and many friends. She was preceded in death by her parents, Charles and Saveria Stassi.

A Mass of Christian Burial will be held at 11 a.m. Friday Oct. 19, 2012, at QUEEN OF PEACE CATHOLIC CHURCH, 401 S. Owen Drive, Madison. Friends are welcome for visitation beginning at 10 a.m.

Burial will be at Forest Hill Cemetery in Madison immediately following the service. Memorials may be directed to Agrace HospiceCare, 5395 East Cheryl Parkway, Fitchburg, WI 53711.
Add or view memories
Memories of Diane
George and Tama Lynn Frazier
Oct 23, 2012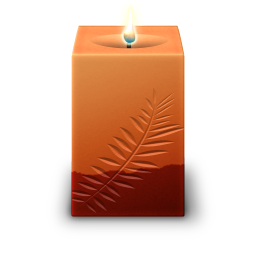 We are greatly consoled by the fact that Anne Coogan, Barb Fay, Jamie Cook, and Toni Valentine were at Queen of Peace Catholic church for Diane's funeral.
rosie carroll & marilyn koula
Oct 19, 2012

.gone but never forgotten! eternal love always, MARILYN & Rosie
George and Tama Lynn Frazier
Oct 15, 2012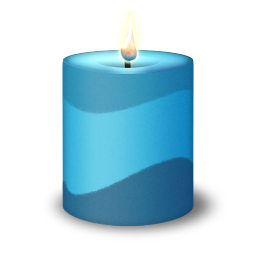 We wish to extend our deepest condolences to Diane's family. Stuart, Anne, Barb, Doris, Sandee, Toni, Jamie, and Laurie were all good friends to Diane. Oh, how much we will miss her wonderful laugh!! May she rest in peace.
Laurie Curtin Torvik
Oct 13, 2012
You will be missed Diane! You always sought out all your friends with a big smile and lots of interest in all our lives . I know you are now catching up with your wonderful mom and dad.
Photos & Videos of Diane
Videos
Loading...
Photos
Loading...
Healing Registry
Services & Events
Visitation

Friday, Oct 19, 201210:00 AM - 11:00 AM

Our Lady Queen of Peace Catholic Church
405 S. Owen Drive
Madison, Wisconsin 53711



Map & Driving Directions
Service

Friday, Oct 19, 201211:00 AM

Our Lady Queen of Peace Catholic Church
405 S. Owen Drive
Madison, Wisconsin 53711



Map & Driving Directions
Subscribe to updates
To receive email notifications when a new memory or photo is added to Diane's online obituary, please enter your information below.
Diane's Monument
Loading...
Services & Events
Visitation
Our Lady Queen of Peace Catholic Church
October 19, 2012, 10:00 AM - 11:00 AM
Service
Our Lady Queen of Peace Catholic Church
October 19, 2012, 11:00 AM
+