Rev. Dr. Edson Ellwood "Woody" Carey
September 28, 2012
Rev. Dr. Edson's Obituary
The Rev. Dr. Edson Ellwood (Woody) Carey died on Friday, Sept. 28 at St.Mary's Hospital, Madison.

Rev. Carey was a native of Tunkhannock PA, where he attended high school. He later graduated from Grove City College with a Bachelor's degree, after which he received a Bachelor of Divinity from Princeton Theological Seminary. In 1984, he received his Doctor of Ministry degree from McCormick Theological Seminary.

During his career, he served Presbyterian churches in Cumberland, MD, Barton, MD, Falls Church, VA, Painted Post , NY, and Johnstown NY. He was pastor of Parkside Presbyterian Church in Madison before his retirement. After that Mr. Carey served as the administrator for the AIDS Caring Community program for the Wisconsin Council of churches.

Woody was active in a variety of community service organizations. He served on the Board of Directors for the East Madison Community Center, was a member of the American Red Cross Education Committee as well as being an HIV/AIDS instructor and trainer. He also made several trips abroad to South Africa as a co instructor for HIV Science in Johannesburg, Cape Town, Durban and Pretoria.

In 2010, Woody was honored by being named "Man of the Year" by the New Harvest Foundation of Madison, of which he served as co-chairperson for several years..

Woody will be remembered by many as an individual who touched people's lives. Through his work with the church, with the GBLTG community and his teaching and work with HIV/AIDS education. He was a man with a big smile, a kind word and a compassionate ear for his friends, family and the community that he served.

The world was a better place with his presence and he will be missed by many. He is survived by his two sons , Scott (Elizabeth) Carey and David (Kerrie) Carey of Gloversville, New York , his five granddaughters, Nicole, Autumn, Abbie, Willow and Echo and by his former wife and best friend, Ruth Carey of Johnstown, NY.

A celebration of Woody's life will take place at 4:30 pm Thursday, Oct. 4 at Covenant Presbyterian Church, 326 South Segoe Road, Madison, WI.

In lieu of flowers, people can contribute to Covenant Presbyterian Church, or the New Harvest Foundation, P.O. Box 1786, Madison, WI 53701-1786.
Add or view memories
Memories of Rev. Dr. Edson
Sabelo Ndabazandile
Dec 18, 2012

I am saddened by these news. I met Woody on one of his trips to Johannesburg. He made sure to keep in touch especially around the days. He was a gentle giant, one of the nicest men I ever met. My condolences to his famil
Bryan G.
Oct 5, 2012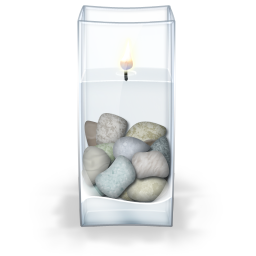 What a joyful man. He will be missed. I wish I had had a chance to spend more time with him.
Sylvia A
Oct 2, 2012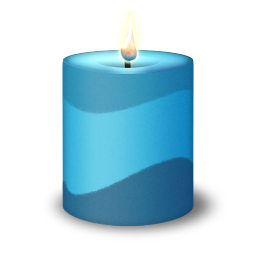 Woody lit up my life with his friendship, big grins and hugs for 25 years. He was always a joy to be around. I will miss him more than I can say, but what a blessing to have had him in my life. Thank you, Woody.
Janet Bergner
Oct 2, 2012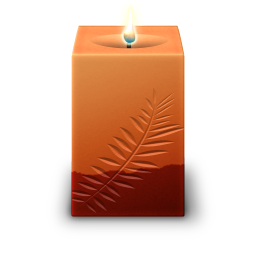 There are not enough words to remember all the laughter Woody shared with my family and myself. Multiple Christmases, trips to Europe, cups of coffee all accompanied by Woody's laughter, love and wisdom. Woody always knew how to make each and every person feel special and loved.
I will always carry of image of Woody in my mind...his smile, his dancing eyes and his clasped hands as he looked in wonder at the world around him and declared "Oh my, isn't this marvelous!"
Thank you my friend for all your love and friendship.
Cris
Oct 1, 2012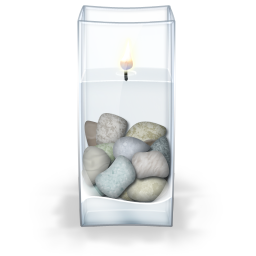 Woody had an infectious smile and the lights in his eyes beamed out at you when he smiled at you. He always had a big hug to share. We will miss you Woody. Our lives were richer for having had you a part of them.

Don G
Oct 1, 2012
Woody was a ray of light and will be missed.
Jack
Oct 1, 2012
The world lost a true human being - a gentleman and gentle man who lit up the room when he entered and lit up our hearts with his love, compassion and humor. I lost a true friend who will live on in my heart forever.
"Mike" H
Oct 1, 2012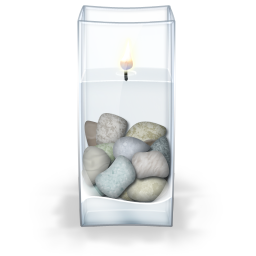 To learn that he is gone, is more than I can comprehend. Woody opened his big arms to welcome me into light and humor and a serious release of old guilt! He taught me how to laugh at myself and at the lovely flaws of the world. He saved my life. Woody helped me learn new ways to find joy, use new tools to find the best in others. He brought me hope and taught me how to always look for hope. Each and every hug from him was a true blessing. If ever there was someone who is now having the time of his life in heaven, it is Woody. I cry because he is gone. I laugh and hope because he stepped into my life. I loved you, Woody.
Photos & Videos of Rev. Dr. Edson
Videos
Loading...
Photos
Loading...
Healing Registry
Services & Events
Visitation

No Visitation Scheduled or Private
Service

Thursday, Oct 4, 20124:30 PM

Covenant Presbyterian Church
326 Segoe Road
Madison, Wisconsin 53705



Map & Driving Directions
Subscribe to updates
To receive email notifications when a new memory or photo is added to Rev. Dr. Edson's online obituary, please enter your information below.
Rev. Dr. Edson's Monument
Loading...
Services & Events
Visitation
Service
Covenant Presbyterian Church
October 4, 2012, 4:30 PM
Order Gifts for Rev. Dr. Edson
+