Richard J. Thurrell
February 25, 1929 -
March 24, 2012
Richard's Obituary
Madison - Dr. Richard J. Thurrell, age 83, passed away on Saturday, March 24, 2012. He was born in Wauwatosa, WI on Feb 25, 1929, to teachers Edith Bergstrom and George Thurrell. Through his father, he was brought into the Unitarian Universalist faith, which remained a source of spiritual inspiration and humanist engagement throughout Richard's life.

His father's Yankee family hailed from Stockbridge and North Adams, MA; with roots in Nova Scotia. His mother was the child of Swedish immigrants. His Bergstrom cousins were always very important to him, especially after his father's death when he was 12. He and his brother Roger lived with them as siblings. His family spent many summers with the Bergstroms, Olsons, and Keithleys on Lake Enterprise in Langlade County, WI. Dick enjoyed the nature and serenity of the North Woods throughout his life.

In high school, Dick was swim team captain and state champion, physics club member, and sports writer for the Washington Scroll. His future spouse, Mary Demeter, was his editor. He Graduated in 1947 from Washington High School in Milwaukee.

Richard attended the University of Wisconsin-Milwaukee; and later, UW-Madison. He worked briefly at the Wiltwyck School for Boys in Esopus, NY. He served in the US Public Health Service (1955-58) and did his medical residencies and USPHS duty all over the United States including: Hawaii, New York, Texas, California and Kentucky. On his return to Madison, he was happily reacquainted with Mary and they were married on November 22, 1958.

Dick returned to Madison and in time, became full professor in the UW Medical School. He served patients there and at Mendota State Hospital, The Veterans Administration Hospital, Wisconsin School for the Blind and Visually Impaired, School for the Deaf, and Wisconsin Department of Corrections.

During his career as a psychiatrist he was involved in the treatment of the mentally ill and incarcerated. As a Wisconsin Psychiatric Association delegate, he was active in various offices and committees of both the WPA and the American Psychiatric Association for 54 years; he was honored as a Distinguished Life Member in 2003. Dick enjoyed traveling as an American Board of Psychiatry and Neurology examiner, and attended various APA, WPA, and Residency Directors meetings. Richard deeply appreciated his time as head of the UW Psychiatric Department Residency program both as a teacher and colleague; he had great respect for his many students and professional partners.

Dick liked to spend his free time with his three daughters: Mali, Lisa, and Ede. He was an avid reader, tree planter and gardener, and artist/painter. He collected dumb jokes, cartoons, and humorous writing and especially terrible greeting cards.

Later in his life Dick won many national awards for the publication he edited: "The Wisconsin Psychiatrist." Many remember his reviews of classic movies. From his Psychiatry department days until recently, he continued to exercise at the UW Cardiac Rehab Center. Early in his retirement, he extended his many years at the VA hospital by counseling a group of WWII veterans. Richard remained a supporter of many charitable, artistic, and liberal causes. He enjoyed spending time with his grandchildren Zoe, Sofi and Max LaLonde, and gently ribbing his sons-in-law John LaLonde and Robert Cleary.

Friends and family will gather informally to remember and celebrate Richard's life at the First Unitarian Society of Madison, 900 University Bay Drive, on Saturday, April 21, 12:30 - 3:30 PM. In lieu of flowers, if you wish to make a donation in Richard's memory, please consider supporting the following:
Macular Degeneration Research Fund # 12654644, University of Wisconsin Foundation
or mail to: University of Wisconsin Foundation US Bank Lockbox PO Box 78807 Milwaukee WI 53278-0807
UW Carbone Cancer Center Lung Cancer Research: https://secure3.convio.net/uwhc/site/Donation or UWHealth.org/cancer
or mail to: UW Carbone Cancer Center c/0 Katie Arendt 600 Highland Ave K4/646 Madison, WI 53792
Kanopy Dance Company at www.kanopydance.org or info@kanopydance.org
or mail to: Kanopy Dance Company 341 State Street Madison WI 53703

Add or view memories
Memories of Richard
Metje Butler
Apr 21, 2012

Dick was my first helper in regaining my sence of self. His gentle approach permitted me to see things as they truly were, not as my angry husband tried to force me to believe. When I told him that my husband would get so angry that he would not speak to me for weeks...until I took the blame for his anger...he asked me "then what ?" I answered "My husband would not speak to me for weeks!" ...and I realized I had already repeatedly survived this behavior repeatedly, and it was up to my husband to change HIS ways, not mine. This simple exchange altered how I saw things, and untimately, my life and that of my children....And I swore to myself I would never again allow anyone's anger to control my life. I will always be grateful for this insiteful response given to me by Dr Thurrell....a very kind and good man.

My Condolences to Mary and all the family. I know he will be greatly missed by many.
Fred & Beth Fosdal
Apr 16, 2012
We want to express our sadness upon learning of the passing of your husband and father.
I first met Richard in 1965 when I began my psychiatric residency. He stood our among the faculty as a friend and mentor to the residents - personable, accessible , kind, and sincerely interested in you. He was probably my closest contact and friend on the faculty.
Beth remembers his warm and friendly demeanor whenever we met at Department social functions and elsewhere.
We enjoyed reading the story of a long life well-spent. Dick will be missed!
With sympathy,
Fred & Beth Fosdal
Harriet Miller
Apr 13, 2012
It was sad news that Dick is gone. I remember him as a gentle man with an off beat creative perspective on life. We shared so many good times together.
Love, Harriet Miller
William Rabenn
Apr 11, 2012
Dick and I were Teammates on the Washington High School swim team. We were medical school classmates and lab. partners. My wife and I were at Dick and Mary's wedding. Our friendship has survived the passing years. I cherish his memory. Mary, please accept my deepfelt condolences.
Bryan Wierwill, DDS
Apr 11, 2012
I had the pleasure of being Richard's dentist for the past 20 years or so. He was always pleasant and easy going. I do recall one episode of humor I would like to share. It involved an employee who was having a particularly "bad hair day" while in the midst of Richard's appointment. She was acting in a strange manor. When she was out of ear shot I asked Richard "if he had ever observed strange behavior in his lifetime". This provoked somewhat of a prolonged laughter from us both. Just one of those simple little memories that seemed to stay with me.
My sympathies to the family for your loss.
Bryan Wierwill, DDS
Sherwyn M. Woods, MD, PhD
Apr 9, 2012
April 9, 2012
Dick and I have been friends for well over 50 years, a friendship I will always treasure. After I left Wisconsin we did not see each other often, but each time we did it was as if time had not passed. He was kind, caring, giving and very thoughtful. I especially cherish his wry humor and the depth of what on the surface seemed a passing comment. He enriched the lives of many, and will never be forgotten. So many will share with Mary and his family the sorrow of his loss. Sherwyn M. Woods, MD
Darold Treffert
Apr 9, 2012
Richard and I had many conversations around The Wisconsin Psychiatrist which he so capably edited and which won so many awards. At his urging I was a frequent contributor to that journal which gave us good reason to discuss many matters. I got to know Richard well through all those contacts and was always amazed at his depth of knowledge on things psychiatric and other 'philosophizing' as well.
I will miss him as a colleague and friend.

Darold Treffert
Rob Hegeman
Apr 9, 2012
What a distinct pleasure it was to take care of, and get to know, Dick these last few years. I truly looked forward to seeing him, Mary, and usually Lisa, in the clinic room. His clever wit and easy way with people were evident from the 1st time we met. All my best to his wonderful family--
Len Stein
Apr 6, 2012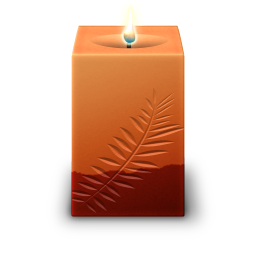 Very sorry to hear about Richard's passing.

Richard had a wonderful creative mind. When an issue was being discussed he would find a facet that no one thought of and that would often lead to a clearer understanding of the issue.

Jack and Nancy Westman
Apr 5, 2012
Dick influenced the lives of many people across the nation. He was a role model for a generation of psychiatrists trained at the University of Wisconsin. He was a dear friend with whom we enjoyed many experiences. We miss him!
Tony T.
Apr 2, 2012
I was a patient of Dick's following Dr Bill Lewis's suicide in 1974. He was a very caring and supportive psychiatrist. He always responded to my requests and was ready to help in very pragmatic ways. He was very generous of his time. I felt an instant rapport with Dick at the very beginning or our relationship. He was a humble, caring man who will be greatly missed by all who knew him.
I love you
I'm sorry
Thank you.
Robert J McDevitt,MD
Mar 28, 2012
Dick was a leader in psychiatry who was an excellent
clinician, writer, and leader. He had a wry sense of
humor that was always fresh and original. He was the
voice of Wisconsin Psychiatry.My condolences to you Mary and your daughters. Ruth and I have many happy memories of the Thurrells.He will be missed.

Bob and Ruth McDevitt
memories of our times with you and Dick.
Photos & Videos of Richard
Videos
Loading...
Photos
Loading...
Healing Registry
Services & Events
Visitation

Saturday, Apr 21, 201212:30 AM - 3:30 PM

First Unitarian Society Meeting House
900 University Bay Drive
Madison, Wisconsin



Map & Driving Directions
No Service Info
Subscribe to updates
To receive email notifications when a new memory or photo is added to Richard's online obituary, please enter your information below.
Richard's Monument
Loading...
Services & Events
Visitation
First Unitarian Society Meeting House
April 21, 2012, 12:30 AM - 3:30 PM
No Service Info
+