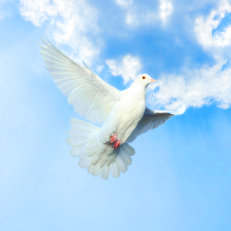 Karen Shumate Vike
October 27, 1963 -
October 15, 2011
Karen's Obituary
Oregon- Karen Shumate Vike, age 47, passed away on Saturday, October 15, 2011. She was born on October 27, 1963, the daughter of Larry and Alice Shumate. Karen is survived by her four children, Peter Shumate, Miranda, Mariah and Lukas Vike; her mother, Alice Peterson; three siblings, Deborah (David) Myren, Jeff Shumate and Danielle (Brett) Olson; two nephews, Matthew and Christopher Myren; and niece, Gwen Olson. She was preceded in death by her father, Larry. Memorial services will be held at 2:00 PM on Friday, October 21, 2011 at Cress Funeral Home in Stoughton, with Rev. Richard Halom officiating. In lieu of flowers a memorial fund will be established for her children's education.
Add or view memories
Memories of Karen
Angela (Gavin) Nihles
Oct 21, 2011
Karen was good friends with my Mom (Nancy Linderud) when I was growing up. I will always remember her laugh!!!! :-) My Mom and Karen would literally laugh and laugh for hours! Karen was the best Mom! I remember how caring she was. She was so good to me, my sister and brother and to my Mom as well. Karen, you will be missed!!! Thoughts and prayers for Karen and her children and family!
Rich Venske & family
Oct 20, 2011
Most sincere wishes of sympathy to Karen's family. May you find peace in this difficult time.
Mary Hegge
Oct 18, 2011
Karen,
Your love of life was a soft, radiant beam of sunlight touching us all.
Reminding us to laugh a little bit more...Love deeper, for each day is a blessing.
To have Faith, no matter what, for tomorrow is another day.
Your strength to stand up and fight with your positive attitude has touched us all.
To believe in all of us, yet asking so very little in return.
The long, hard battle for you is over, only tears of happiness and love fill your eyes.
The love you gave us will forever be carried in our hearts.
For Heaven has another angel and we have lost ours.
Go in peace friend.

M.E.Hegge
Amie Edgington
Oct 18, 2011
My sympathy to the whole family. I have known Karen for many years, she always had a fabulous smile and kind words to share. I will miss our conversations trying to fix all the worlds problems...Rest in Peace my friend
Sally & Mike Heinzeroth
Oct 18, 2011

~ Alice & Family ~
We were so very sorry to hear about Karen.
She was always so good to our dad, and she meant alot to him too.
You are all in our thoughts and prayers, now and always.

Photos & Videos of Karen
Videos
Loading...
Photos
Loading...
Healing Registry
Services & Events
Visitation

No Visitation Scheduled or Private
Service

Friday, Oct 21, 20112:00 PM

Cress Funeral Home, Stoughton
206 W. Prospect Street
Stoughton, Wisconsin 53589



Map & Driving Directions
Subscribe to updates
To receive email notifications when a new memory or photo is added to Karen's online obituary, please enter your information below.
Karen's Monument
Loading...
Services & Events
Visitation
Service
Cress Funeral Home, Stoughton
October 21, 2011, 2:00 PM
+