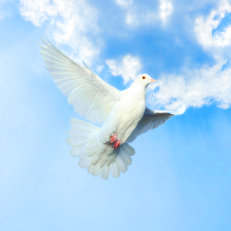 Margaret 'Marg' McKay
August 31, 1941 -
March 17, 2011
Margaret 'Marg''s Obituary
Margaret 'Marg' McKay, age 69, passed away unexpectedly on Thursday, March 17, 2011 in the Town of Christiana. She was born in Duluth, Minnesota on August 31, 1941, a daughter of Joseph and Cecil (Culligan) Wille. On September 1, 1962, she was united in marriage to James C. McKay, Jr. in Duluth. Marg attended Marquette University, later finishing her English and Piano Pedagogy degrees at Edgewood College. While at Marquette, she spent 6 months studying in Italy. Marg owned and operated Marjen's and Marjen's II restaurant and catering business for 10 years in McFarland. Later, she worked as a food services director for Bethel Lutheran church for 5 years. After graduating from Edgewood, she opened her piano studio and began teaching. Even after retiring and closing her studio, she continued to teach piano. Marg loved gardening, and turned her hobby into a side business, Garden Glitz. She volunteered extensively, at St. Vincent de Paul Food Pantry, furnishing and serving meals at Luke House, and even helping to build a house in Mexico as part of Father Martinka's project. She loved traveling, and visited Europe, traveled in a motor home, and enjoyed cruises with family and friends. Marg's first love was her family. She was a very devout Catholic, was very empathetic, and had countless friends. She is survived by her husband, Jim McKay; 4 sons, James (Janet), Mike (Beth), Pat (Khym), and Shannon (Carolyn) McKay; 8 grandchildren, Megan, Katelyn, Connor, Chloe, Noah, Justin, Flora, and Lyla; 2 sisters, Alyce (Dillon) Flaherty and Mary Jo Jensen; 2 brothers, Robert (Kay Rene) Wille and Cecil Binky' Wille; and many nieces and nephews. She was preceded in death by her parents; a sister, Kathleen Kronzer; a brother, Michael Wille; and a brother-in-law, Alan Jensen. A Funeral Mass will be held on Wednesday, March 23, 2011 at 11:00am at Christ the King Catholic Church, 5306 Main St., McFarland, with the Rev. Fr. D. Stephen Smith, celebrant. Burial at Roselawn Memorial Park in Monona will take place at a later date. The family will greet friends at church on Tuesday, March 22nd from 4:00 to 7:00 pm, and again on Wednesday from 10:00 am until the time of service. Those planning an expression of sympathy may wish to consider memorials to Luke House, or St. Vincent de Paul.
Add or view memories
Memories of Margaret 'Marg'
Ann Niccolai
Mar 21, 2011
Dear Jim & Family: I was so very sad to hear of Marg's passing. I knew this wonderful lady through my sister, Sharon Mogden, who forever sang praises of Marg. Please know that all of you are in my deepest thoughts and prayers. Ann Niccolai
Glenis and Gary Leitch
Mar 21, 2011
MaryJo: Gary and I were so saddened to hear of your sisters terrible accident. Having just gone through a serious accident with our son-in-law we know the shock and disbelief you must all be experiencing. Our thoughts and prayers are with you and your family.
Beth Owen
Mar 20, 2011
Jim and family, My family and I want to express our deepest sympathy for your sudden loss. Marg's talents and vibrant personality were to be admired. We hope you will find peace in your warm memories. Beth Owen
BETH FLAHERTY-RUSH
Mar 19, 2011
DEAR UNCLE JIM, JAMES AND JANET, MIKE AND BETH, PAT AND KHYM, AND SHANNON AND CAROLYN. I THINK YOU ALL KNOW HOW VERY MUCH YOUR BELOVED WIFE AND MOM MEANT TO ME..SHE IS TRULY ONE OF THE BEST FRIENDS I EVER HAD. I KNOW HOW DEEP YOUR PAIN MUST BE AND HOW VERY MUCH YOU WILL ALL MISS HER. I CANNOT YET MINAGINE LIFE WITHOUT HER. I KNOW THOUGH HOW VERY STRTONG SHE WAS AND I KNOW SHE WILL SEND THAT STRENGTH AND PEACE TO EACH OF YOU ...HELPING YOU REMEMBER ALL THE GREAT TIMES AND FOND MEMORIES...AS WELL AS HER ADVICE AND NEVER ENDING LOVE. I LOVE YOU ALL AND AM SO TERRIBLY SORRY. WE WILL SEE YOU ON TUESDAY...UNTIL THEN KNOW I AM PRAYING FOR YOU AND SHARING YOU DEEP SORROW. GOD BLESS AND COMFORT YOU AS ONLY HE CAN/ LOVE AND HUGS, BETH AND ALL
Fredricka and Mark Manning
Mar 19, 2011
Jim and family...Mark and I were shocked and saddened to hear the news of Marg's sudden passing. Please know that we are thinking of you and send you all our love and prayers. Fredricka and Mark Manning
Nina
Mar 19, 2011
My deepest condolences for your lose. When things happen unexpectedly your world turns upside down. Take care in knowing she will always be with you.
Tom Kubiak
Mar 19, 2011
It was so tragic to learn of Marg's passing in such an unexpected way. I went through grade school with Marg and her brother, Binky, We recently reconnected after so many years and I, with the help of some other classmates, began to reconnect our grade school classmates. This is tragic beyond words. Godspeed, Marg. Look over your family and loved ones like you have for so many years. Tom Kubiak
Photos & Videos of Margaret 'Marg'
Videos
Loading...
Photos
Loading...
Healing Registry
Services & Events
No Visitation Info
No Service Info
Subscribe to updates
To receive email notifications when a new memory or photo is added to Margaret 'Marg''s online obituary, please enter your information below.
Margaret 'Marg''s Monument
Loading...
Services & Events
No Visitation Info
No Service Info
Order Gifts for Margaret 'Marg'
+