W. Robert "Bob" Cress
August 18, 1924 -
April 19, 2014
W. Robert's Obituary
Madison-W. Robert Cress, 89, died Saturday April 19, 2014 at Rest Haven Health Care Center surrounded by his loving family. He was born August 18, 1924 in Boyd, MN, the only son of Dr. Earl Elliott & Ola Mae (Derickson) Cress. When Bob was 14, his father passed away and the family moved to Eau Claire, where Bob graduated from high school in 1942. In April 1943, he entered the Army Air Corp Medical Unit as a surgical nurse. While stationed at the Plattsburgh Air Force Base in Plattsburgh, NY he met Hazel M. Martel. Their shared love of dancing brought them together and the rest is history. They were married in August, 1945 and happily celebrated their 38th wedding anniversary before Hazel's death in 1983.

After the service, Bob enrolled in Worsham College of Mortuary Science in Chicago, where he graduated in 1948. He worked as a funeral director at an Eau Claire funeral home before pursuing his long term plan to purchase his own funeral home. In order to accomplish this, he took a sales job with the Belmont Casket Company, Columbus, Ohio. In 1958 his family returned to Wisconsin, settling in Sun Prairie, where they raised their three children.

In 1977, Bob and Hazel purchased the Frautschi Funeral Home in Madison, expanding the organization to what it is today, The Cress Funeral & Cremation Service, serving Dane County with Bob's personal commitment; "Service is Love & Concern in Action". He was a licensed funeral director for over 66 years.

Bob was always civic minded and enjoyed his affiliations with several organizations. He was the first president of the Sun Prairie Rotary Club, a Past Master of Sanctuary Lodge #347, in Eau Claire, a member of Scottish Rite and York Rite Bodies. In 1983 he was elected Potentate of Zor Shrine. He was also a member Good Shepherd Lutheran Church, the Madison Elk's Club, the Funeral Service & Cremation Alliance and he served on the Wisconsin Funeral Director's Examining Board.

In July 1987, Bob was blessed with a second loving marriage to Loeta Reed. They enjoyed 24 years of travel and antiquing, before Loeta's death in 2011.

Bob was preceded in death by his parents, two sisters; Georgia Margaret Thome and Kathryn Alice Payin and two grandchildren, Jonah Cress and Megan Hazel Fose.

He is survived by his three children; William R. (Sherry) Cress, Jr., Stoughton, Mary (Dan) Fose, Madison, Carey (Mike) Fose, Middleton. Three step children; Emma Lee Grennan, Fairbanks, David Reed, LaCrosse, Mary Reed Cleary, Reedsburg.

He is also survived by his grandchildren, W. Robert (Zinnia) , Matthew (fiancé My Le), Patrick Cress; Nathan, Rachel (fiance Alex) and , Michael Fose; Carter and Whitney Fose; sister LaVila Hatten; and great granddaughter Hazel Cress, Step grandchildren; Lindsey and Jay Grennan; Ella and Lydia Reed; Reed, Quinn, and Will Cleary.

Funeral Services will be held at the Cress Center, 6021 University Avenue, Madison, at 11:00 a.m. on Saturday, April 26, 2014 with burial following at Forest Hill Cemetery. Visitation will be from 5:00-7:00 on Friday, April 25, at Cress Funeral Home, 3610 Speedway Road and from 10-11 on Saturday, at the Cress Center, 6021 University Avenue.

Memorial contributions may be made to Shriner's Hospitals for Children or to your local chapter of Alzheimer's Association.

Our family has the highest regard for the compassionate caregivers at Rest Haven Health Care Center and we will be forever grateful for their kind and attentive care.

Please share your memories at www.CressFuneralService.com.
Cress Funeral & Cremation Service
3610 Speedway Road, Madison
608-238-3434

Add or view memories
Memories of W. Robert
Judy Fenske
Apr 26, 2014
Dear Cress Family,

What a fine businessman, dedicated servant and loving family man. My deepest sympathy. You have lost a dear person.
Murry and Julia House and Family
Apr 25, 2014
Our thoughts and prayers are with your family.
Stu & Karen Gilbert
Apr 25, 2014
To the Cress Family - Extending deep and heartfelt sympathy to you & your family.
Michael Edlinger
Apr 25, 2014
I got to know Bob through Madison West Rotary, he was a very caring and passionate Rotarian, a kind man that loved to help out. His radiant smile has been missed since he was no longer able to attend meetings, a very positive man that always was able to see things I a better way. He and Loeta will be in my memories for a long time.
Dan Densow
Apr 24, 2014
Bill, Carey, Dan:
Your father and father-in-law was a caring and thoughtful gentleman and funeral service professional. It has been my pleasure to have known him over the years. May your memories of Bob live on in your hearts forever!
Cress Family
Apr 24, 2014
Thank you, Cress staff members for the love and encouragement we have received during Bob's illness. The various beautiful gifts of talent and dedication bestowed upon Bob and family during the funeral preparations will be forever treasured.

Thank you, Jeanette Anderson, you have been a special friend of the family, Bob's most faithful caregiver and wonderful baker of delectable goodies that were pure joy.

Thank you Good Shepherd Lutheran Church for being Bob and Loeta's church family, making them feel welcomed; nurturing and refreshing their spirits with the Word; and celebrating their faith through many communion observances.

Thank you, Oakwood Village Covenant Oaks for your support and social activities during Bob's early dementia years.

Thank you, Rest Haven Health Care Center for your many kindnesses; most of all, dignity along with personalized and attentive care when Bob and family needed the most help.

Thank you individual friends and family members who have shared the journey and walked along side of us.

All of you, the Cress Family Circle, where family is at the center of life's meaning; individuals linked together by a chain of actions where love and commitment is the cornerstone. We celebrate triumphs, share adversities, belonging and believing in each other, forever...and a day.
Love, Bob Cress Family
Sherry Cress
Apr 24, 2014

Thank you for all the happy 😊 memories and always making everyone's birthday special. 🎂
Love & Miss You❤️
Marybeth Payin Killinger
Apr 23, 2014

I will always remember my Uncle Bob's charisma and how he lit up a room. I loved to sit and listen to him talk and tell stories to my parents Kathryn (Cress) and Leo Payin in our kitchen. His laugh warmed my heart. I know that he is entertaining the angels up in heaven! Love you always, Uncle Bob!
Msgr Donn Heiar
Apr 23, 2014
To the Cress family. My heart and prayers go out to you all. Your father was a true man of faith and pioneer. That great legacy now lives on through you. Please be assured of my prayer and gratitude. Pax, padre
Deb Silvers
Apr 23, 2014
I have such wonderful childhood memories of the Cress family during their family days on MacArthur Street. I recall climbing over caskets in the garage to Hazel making breakfast after many sleep overs in the Cress home. Just today I shared the story when Bill received his first car with a bright red bow! The Cress family provided much strength and encouragement during those childhood years. With much love, we wish the best for the family during this time.
Emil & Doris Picha
Apr 23, 2014
We are so sorry to read about Bob's death. We always enjoyed his calls on us when he was sales rep. for Belmont. What a great guy.
Zinnia Cress
Apr 23, 2014
i remember when i first met Grandpa Bob, i automatically felt a certain fondness for him. not sure if it was because i never had a grandfather of my own, but he had a very warm and kind presence about him. i remember one time when we were visiting him, he had a said a joke and everyone was giggling. when i looked at him with a smile but with a bit of confusion on my face, he winked at me with a smile. that wink made me feel better for some reason, more comfortable and i was able to laugh. :) i always remember his smile and wink when i think of him. there was just such a kindness in his face and a look of playfulness. i wish i could've given you one last hug before you left, but i know you were welcomed home with Grandma Hazel and other loved ones. your handsome smile and wink will always be me with me. love you and will be talking to you through my prayers with Baby Hazel.
Tyler Anderson
Apr 23, 2014
I want to express my sympathies to the Cress family through this challenging time. Our thoughts & prayers are with each of you. Your father's legacy is one that all of us in our profession should admire and aspire to.
Carol Goin Montgomery
Apr 23, 2014
I meet Bob through my Aunt Loeta. He was a very kind man and visited our family many times. He had a great outlook on life and seemed to live it to the fullest.
Bill
Apr 22, 2014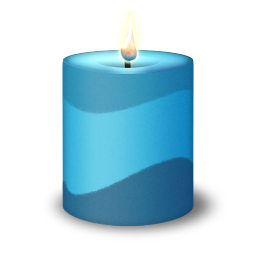 We love you Dad and will always miss you! You have left a strong legacy behind for your grandchildren to follow!😀 I know smile😃
Carey
Apr 22, 2014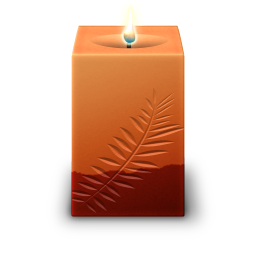 Dad was a hard working family man providing love and stability to his family. He wanted us to find happiness and joy in the small things. Cheers to you Dad!
Photos & Videos of W. Robert
Videos
Loading...
Photos
Loading...
Healing Registry
Services & Events
Visitation

Friday, Apr 25, 20145:00 PM - 7:00 PM

Cress Funeral Home Madison - Speedway
3610 Speedway Road
Madison, Wisconsin 53705


an additional hour visitation will be held on Saturday at the Cress Center from 10:00 a.m. until the time of service.


Map & Driving Directions
Service

Saturday, Apr 26, 201411:00 AM

Cress Center
6021 University Ave.
Madison, Wisconsin 53705


Service Pending


Map & Driving Directions
Subscribe to updates
To receive email notifications when a new memory or photo is added to W. Robert's online obituary, please enter your information below.
W. Robert's Monument
Loading...
Services & Events
Visitation
Cress Funeral Home Madison - Speedway
April 25, 2014, 5:00 PM - 7:00 PM
Service
Cress Center
April 26, 2014, 11:00 AM
Order Gifts for W. Robert
+