Charles R. Ambrosavage
October 2, 1917 -
January 5, 2014
Charles's Obituary

Madison - Charles R. Ambrosavage, age 96, passed away peacefully at home, surrounded by his family, on Sunday, January 5, 2014. He was born October 2, 1917 in New Philadelphia, Pennsylvania, the son of Lithuanian immigrants John and Anastasia (Stelgieute) Ambrosavage. Charles enlisted in the Army Air Corps in June 1941 and served with the 319th Bomber Group during WWII in North Africa, Sardinia, and Italy. After returning from the war, he enrolled in the University of Wisconsin on the GI Bill and graduated in 1948. He met the love of his life, Ethel Lee, at the university and on September 2, 1950, they were united in marriage in Madison at Grace Episcopal Church. Together they proudly raised seven children. They were active members of Grace Church and were involved in every facet of church life. They made deep and lasting connections at Grace, and their friends there became an extended family.
For 35 years Charles worked at American Family Insurance as a tireless promoter until his retirement in 1983. He was, by his own admission ..."the greatest Sales Promotion Director in the universe ... right?" (The correct response is "right!") You can blame Charlie "Right!" Ambrosavage for the huge sign that sat atop the old American Family Insurance building on E. Washington Ave. It was also under his leadership and direction that the company changed its name from Farmers Mutual Insurance to American Family Insurance in 1963; accompanied by the iconic red, white and blue logo, jingle and tagline - "all your family's protection under one roof " (ba da bum!).
He was a great adventurer - he loved maps and traveling. In his free time you could find him charting a route for the next journey. Summer family road trips in the Chevy wagon were not optional. After retiring, he and Ethel continued to travel, and lived in England for a time, where they made many more good friends. He loved golfing, bowling, but most of all spending time with his family.
Charles is survived by six children: Charles Jr., John, Mary, James, Margaret, and Joseph, grandson, Andrew; sisters: Helen Darinsig, Anna (Dave) Lombardi, and a brother, Joseph (Joan) Ambrosavage. He is also survived by several nieces and nephews.
He was preceded in death by his parents; his wife, Ethel; a daughter, Jean Ambrosavage; and three brothers: Andrew, John and Bernard Ambrosavage.

The family would like to extend a special thanks to Esther York and Joanne Maciorowski, who were not only wonderful caregivers, but also great friends to our Dad. In lieu of flowers, memorials may be made in memory of Charles to Grace Episcopal Church.

Funeral Services will be held at GRACE EPISCOPAL CHURCH, 116 West Washington Avenue, Madison on Monday, January 13, 2014 at 11:00 am with Rev. Dr. D. Jonathan Grieser officiating. A visitation will be held at the church on Monday from 10:00 am until the time of services. Graveside services will follow at Liberty Church Cemetery in Deerfield.



Add or view memories
Memories of Charles
Denise Darinsig
Mar 28, 2014
Uncle Charlie and Aunt Ethel would vacation each and every Summer here in Port Carbon, PA. They would stay with his Mother and mine around the corner for a week because there were so many to fit. The older children would stay at our house as we got to stay up later! Those visits were fun for my brother and I as Charlie and Ethel would pack up all of the kids and us as well and see various sites of Pennsylvania.Their visits were interesting and always to be looked forward to!
Drew Lawrence
Jan 20, 2014
Funny how these things time out...my wife and I were just wondering about Charlie when on vacation last week. We have both just lost our Mothers so this is bittersweet. Charlie hired me at AmFam in 1983...one of only a few that he actually hired. I joined his one-man sales promotion department to do publications. We worked together part of a year, but his fun and energy lasted for years. I'm very sorry that I missed the services last week and I could add many photos and experiences. The best was the paper mache' "Charlie" that came back from Reno in a wooden box. What else would you do with a life-sized tribute? Well, he never told the loading dock folks and the scream could be heard at the other end of the East Wash building! He was a great friend to agents, managers and even touched many employees. Well done, Charlie!
Michele Wingate
Jan 14, 2014
We sure appreciate the legacy Charlie left American Family Insurance. I write a blog for our web site about it.
https://blog.amfam.com/blog/charlie-ambrosavage

I hope the memories you have will bring you comfort.

Dawn Felton
Jan 13, 2014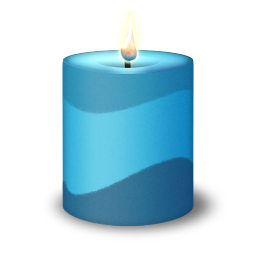 My condolences to all of you at this time. I remember your father well from all my visits to your house to spend time with Mary. I still remember him always looking so spiffed up and dapper. My dad said he never lost this look even late in life.
JoAnn Maciorowski
Jan 13, 2014
I'm so glad I got to know Charlie and hear all his stories. The obituary was wonderfully written and helped me remember him in better days. What a guy! He is missed.
Mae Hartwig
Jan 12, 2014
You children had a Great Mother & Dad !!
Charles D. Hoornstra
Jan 12, 2014
I remember Mr. and Mrs. Ambrosavage from my days at Grace Church. They were wonderful pillars of the congregation. I know my father, who pastored there from 1959 to 1975, held them both in the highest regard. I well remember "all the other Ambrosavages," as my brother and I often referred to them. They were, and I am sure, are the best. I share in your grief, and I share in celebration of a wonderful life.

Chuck Hoornstra
Photos & Videos of Charles
Videos
Loading...
Photos
Loading...
Healing Registry
Services & Events
Visitation

Monday, Jan 13, 201410:00 AM - 11:00 AM

Grace Episcopal Church
116 West Washington Avenue
Madison, Wisconsin



Map & Driving Directions
Service

Monday, Jan 13, 201411:00 AM

Grace Episcopal Church
116 West Washington Avenue
Madison, Wisconsin


A luncheon will follow the services at the church.


Map & Driving Directions
Subscribe to updates
To receive email notifications when a new memory or photo is added to Charles's online obituary, please enter your information below.
Charles's Monument
Loading...
Services & Events
Visitation
Grace Episcopal Church
January 13, 2014, 10:00 AM - 11:00 AM
Service
Grace Episcopal Church
January 13, 2014, 11:00 AM
+