Scott Schultz
May 3, 2013
Scott's Obituary
Scott Schultz, age 56, joined his sister Gayle in heaven on May 3 2013 at UW Hospital due to injuries incurred from a roofing accident.
He was born August 14, 1956 in Madison, the son of Patricia and Eugene Schultz.
Scott has been a devoted caregiver to his parents, living with them and taking them where ever they needed to go.
Scott graduated from East High School in 1974
Scott was an avid collector. Every trinket or book he picked up he had a loved one in mind to share it with. He loved to read and talk war history with WWII and Korean Veterans. He started each day with a smile.
He is survived by his parents, four brothers; Bruce (Joni) of Viola, WI, Jeff (Monica)of Portage, WI, Todd (Ann) of Mt. Horeb, WI, and Terry of Oak Creek, WI loved by many aunts, uncles, nieces, and nephews, along with many friends and special friend Barb Sydow.
A Memorial Service will be held at Cress Funeral Home, 3325 E. Washington Ave., Madison on Wednesday May 8th at 3:00 pm. A visitation will follow the service until 6:00 pm at the funeral home. Fellowship will take place at Bethesda Christian Fellowship Church, 3245 E. Washington Ave., Madison following the visitation.
Scott's family would like to thank the staff at the UW Hospital trauma unit for their caring efforts and the emergency medical services
In lieu of flowers please make contributions to Madison Public Library or the Dane County Humane Society, organizations close to Scott's heart.


Add or view memories
Memories of Scott
Aug 1, 2014
Never forgotten! Miss you
Scott knows
Jun 19, 2013
Scotty " how many yar how many bar " miss you!!!
Aimee Hilsenhoff
May 8, 2013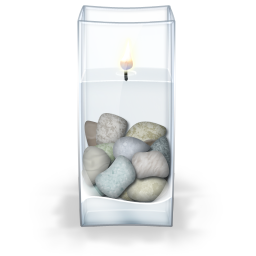 Our loved ones never truly leave us; they're just here in a different form. My hugs and prayers to out to the Schultz Family at this sad time.
Debra Sumwalt Partridge
May 6, 2013
Scott and I attended Hawthorne Elem. and East High together, we lived on the same block, Its hard to know a young life has ended way too soon, my sister was also friend with Gayle and she since has passed, May you rest in Peace , my friend
Ann Schultz
May 6, 2013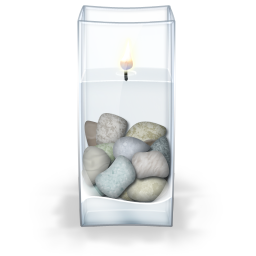 Scott, we all are missing you so very much! I know you are reading this because you read everything. You and your family's love is one of the greatest, most uplifting gifts Todd has shared with me. I will cherish every new word you made sure I knew all the definitions of and how to properly use them in communicating. You would share your knowledge in the most non patronizing, wouldn't you just like to know way, Thinking about these times just makes me feel so warm and humbled that you included me. You are in my heart for eternity and more. Love ya, sister-in-law forever, Ann
Photos & Videos of Scott
Videos
Loading...
Photos
Loading...
Healing Registry
Services & Events
Visitation

Wednesday, May 8, 20133:30 PM - 6:30 PM

Cress Madison-East
3325 E. Washington Avenue
Madison, Wisconsin 53704



Map & Driving Directions
Service

Wednesday, May 8, 20133:00 PM - 3:30 PM

Cress Funeral Home - East Washington Chapel
3325 E. Washington Ave.
Madison, Wisconsin



Map & Driving Directions
Subscribe to updates
To receive email notifications when a new memory or photo is added to Scott's online obituary, please enter your information below.
Scott's Monument
Loading...
Services & Events
Visitation
Cress Madison-East
May 8, 2013, 3:30 PM - 6:30 PM
Service
Cress Funeral Home - East Washington Chapel
May 8, 2013, 3:00 PM - 3:30 PM
+