George E. P. Box
October 18, 1919 -
March 28, 2013
George's Obituary
Shorewood Hills - George E. P. Box "Pel", age 93, died on Thursday, March 28, 2013 at home. He was much loved and will be missed by many. A celebration of his life will be held at 2:00 p.m. on Sunday, May 5, 2013, at First Unitarian Society, 900 University Bay Drive, Madison.
Pel was born in Gravesend, Kent, England in 1919. Born into modest means, both he and his brother Jack earned scholarships in order to attend the more elite public school in Kent. Pel began his scientific life as a chemist, publishing his first paper at the age of 19 on the activated sludge process to produce clean effluent. Understanding the dangers of fascism, he abandoned his education and enlisted in the army on the very first day he was eligible. During his six years in the army he eventually was sent to Porton Down Experimental Station to study the potential impact of poison gases. George realized that only a statistician could get reliable results from experiments so he taught himself statistics and a career was born.
After the war, George worked at Imperial Chemical Industries for eight years, spending 1953, however, at North Carolina State where he met some of the pre-eminent statisticians of the day. After working again in England for a few years, he left ICI and went to Princeton University in 1956 to direct a statistical research group. George came to Madison in 1959 establish the University of Wisconsin's Department of Statistics in 1960 and retired as an emeritus professor in 1992, though he continued to contribute research papers and write books until his death.
George co-founded the UW Center for Quality and Productivity Improvement with William "Bill" Hunter in 1985. He wrote and co-authored major statistical books on evolutionary operation, times-series, Bayesian analysis, the design of experiments, statistical control, and quality improvement. George loved his students and was proud all their contributions. His last book, a memoir called, An Accidental Statistician: The Life and Memories of G.E.P. Box, is soon to be published by Wiley.
George received many honors, including being elected Vilas Research Professor of Statistics at the UW Madison in 1980, and a Fellow of the
Royal Society, in 1985.
George is remembered for his long-running Monday Night Beer and Statistics sessions, held at his house and open to all campus researchers and students. He provided analysis and suggestions, and many students later said that they learned more from these sessions than from any classroom or textbook.
Pel had encyclopedic knowledge of song lyrics and almost every poem or verse he had every heard. His favorite book, however, was Alice in Wonderland. We also remember his skits and songs such as "There's No Theorem Like Bayes' Theorem." We treasure him for his wit, modesty, kindness and warmth; his love of family and friends.
He is survived by his wife Claire Quist Box; his former wife, Joan Gunhild Box; their daughter Helen Elizabeth Box (Tom Murtha) and children Isaac and Andy of Oak Park, IL; son Harry Christopher Box (Stacey) and children Henry and Eliza of Cummington, MA; son Simon (Wendy) and children Mark, Emma, and great grand-daughter Olivia. He is also survived by the loving family of his late brother Jack: Michael (Angela) and children Sarah and Timothy; Roger (Jean); Margaret (Kevin) and son James; and Dana (John) and children Katie and Charlie.
A special thanks to Agrace Hospice in Madison for their steadfast and kind support. Heartfelt thanks for the loving care provided by Kolleen Bakkum and 3 year old Lincoln and deep gratitude to Gary (Frankie) Johnson for his many years of friendship and support. George was buried on April 2 at the Farley Center for Peace, Justice and Sustainability in the Natural Path Sanctuary.
If you want to honor the memory of George, contributions could be made to UW Foundation-George Box Endowment Fund (for the support of graduate students) US Bank Lock Box 78807, Milwaukee, WI 53278; Agrace HospiceCare., 5395 E. Cheryl Parkway Madison, WI 53711.
And a last message from George, "Experiment! Make it your motto day and night. Experiment, And it will lead you to the light ...Be Curious, ...Get Furious... Experiment, And you'll see!" Cole Porter

Add or view memories
Memories of George
Tom Ryan
Aug 19, 2013
I feel very fortunate to have been casually acquainted with George and to have been influenced by his work. I got to know him some when I was a visiting faculty member at Wisconsin during the 1981-82 school year. I was already aware of his great stature in the field of statistics when I arrived in Madison and I tried to learn as much as I could from him. So I attended several Monday night beer sessions at his home and I was a regular attendee in the Friday afternoon bull sessions. It would be a bit misleading for me to say that he and I worked together but, technically, we were the two-person Job File Committee that year, although the file of job listings was actually kept by a graduate student, Rick Lewis. I voiced an opinion on graduate program structure in the first faculty member of that year that coincided with the position that George had taken for years. He approached me after that faculty meeting and he was obviously very grateful for my support. We had occasional contact in the years that followed and he was very complimentary of my book on statistical methods for quality improvement, which he considered to be the best book on the subject. I, in turn, gave him some suggestions on one or two of his books when they were in the manuscript stage. George, or Pel, as some of you knew him, will undoubtedly be remembered as one of the giants of the statistics profession, perhaps even the tallest giant of all.
Rob Easterling
May 15, 2013
I was fortunate in the spring of 1974 to be a visiting instructor at Wisconsin. A real highlight was the Monday night beer seminars at George's house. It was fascinating and entertaining to watch George interact with a researcher and the researcher's data. I learned a lot and had a great time. Seeing George at the Gordon Conferences in New Hampshire is another highlight. Thanks, George, for what you meant to the field of statistics.
Jeff Wu
May 12, 2013
I spent my happy and formative 11 years in Madison. Box was the leading light and intellectual leader of the department. He was instrumental in my transformation from a mathematical statistician to a Fisherian methodologist. I truly miss this great master and a bygone era.
Rich Johnson
May 4, 2013
George Box not only founded the Department of Statistics but he was the prime mover in creating and maintaining an exciting and stimulating research environment. His excellence in research was a model for everyone, whether they worked on the theory or practice of statistics. I feel very privileged to have served on the faculty, as a colleague of George Box, at Wisconsin.
M.F.Ramalhoto
May 3, 2013
I met Professor George Box in several meetings around the world. No doubt that few can match his contributions to statistical methodology and impact on statistical practice. He was a great matcher and giver as can be appreciated from the recent book (An Accidental Statistician: The Life and Memories of George E. P. Box). As well as a person of culture always prepared to bring relevant events from different cultures and different times into his talks. For example at the 1st World Congress for Total Quality Management, 10-12 April 1995 Sheffield UK, organized by Sheffield Hallam University and the Royal Statistics Society, chaired by Gopal K. Kanji. George initiated his keynote presentation with a huge slide, covering completely the wall behind him, of a 15th century Portuguese ship "Caravela", with which the Portuguese (back then with only 10% of the today´s population of Portugal) were able to cross, for the first time ever, the Hope Cape in South Africa. The "Caravela" was there to remind us that a small improvement on the ship´s sails of the time, which took almost hundred years to happen, has allowed to link further the world and freed then Europe from its recurrent wars and misery.
After the presentation we had a conversation (of great relevance for me as a person and a researcher) concerning human nature, world history and the implications of science and technology in them. To bridge cultures, peoples and all the knowledge areas in order to identify and perform the needed improvements and innovations in our societies through a globalized quality improvement/innovation movement into all the human activity seemed then to be an achievable dream (without forgetting of course that "essentially, all models are wrong, but some are useful").
In Europe, George and Søren (unfortunately passed away on December 2009) were also our mentors at the foundation of the European Network for Business and Industrial Statistics (ENBIS) in 2000, in Amsterdam (Henry Wynn from UK was the founder President and I was one of the founder Vice-Presidents).
Indeed, George was a great person and an influential intellectual who altered the world of modern statistics, and taught us the importance of thinking and acting out of the box.
Professor at Instituto Superior Tecnico, Lisbon, Portugal
Lisbon, 2013-05-03

Ernesto Barrios
May 3, 2013
George was already an emeritus professor when I began to work with him. I got the chance to see him dealing with a number of papers, writing books, preparing talks, discussing articles, attending seminars, etc. His working discipline was admirable.

At his eighties he took piano classes to read music scores as he already play the piano since his youth. When the second edition of the book Statistics for Experimenters was finished, we had dinner at a restaurant where his piano teacher played.

Last summer I visited Claire and George and saw him, as usual, working in the morning. He had just finished his book, Accidental Statistician, and was getting ready for his next project.

George was a generous person with a great sense of humor, an avid reader who also enjoyed music, movies and a good beer.

He was a great statistician and a wonderful human being.

We will miss him.

Shyamala, Bala and children
May 3, 2013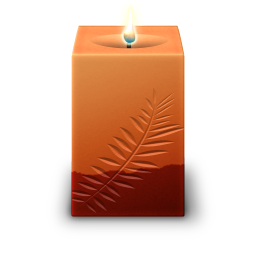 Early 1990s. It was one of the greatest moments of my life. I met George Box, the person whose name I constantly refer in my time series class. Made possible through a mutual friend, Vijay Nair, I was able to arrange for George to visit the University of Malaya and give talks. But that greatest moment became so much more than that; it led to a lasting and close friendship with George and Claire, friends who cared deeply for my family. I also got to see the great statistician and his very sharp mind in action while I was at the CQPI on sabbatical. He was his Monday night seminars, the family man who talked briefly but proudly of his children, the incredible storyteller, especially the STORYTELLER, with stories about great personalities in statistics, the mentor who worked on a project with me, Claire's gentle husband. We will miss you George, and thank you for bringing us in to share in your life!
Tanya, Neil and Jake
Apr 21, 2013
George was a wonderful family friend over the past 30 years. Always memorable for his incredible wit, gentle humor and engaging stories, he welcomed us into his home, life and family. Claire, Harry and Helen and all the family, our love and sympathy goes out to you all in this time of loss and grieving. Thank you for sharing George with us: he enriched our lives and leaves us with wonderful memories, as he did for so many.
Bin Yu
Apr 20, 2013
I started reading George Box's papers when I was a graduate student in the late 80's. They made so much sense, especially the description of an statistical investigation as a sequential and iterative process. I took my first job at UW-Madison as an assistant professor to be influenced more by him. Now I ask students to read his papers in my classes and I am continuously influenced by this brilliant statistician and scientist.
He is deeply missed.
Murat Kulahci
Apr 14, 2013
To those of us who have been inspired over the years by his incredible body of work, George was a brilliant statistician and a very curious scientist.
And to those us who had the greatest fortune of
getting to know him, he was an extremely kind and generous friend. He will be deeply missed.
Sue Ellen Bisgaard
Apr 12, 2013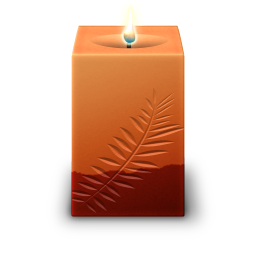 George's exceptional academic contributions permanently transformed his field, but we also benefited greatly from his incredible gifts and generous spirit as a teacher and friend. With little patience for fools and the foolish, he willingly shared his giant intellect and passion for the exploration and advancement of science, always with Claire's support, love, and guidance.

Out of the many cherished memories, two capture the spirit of his intense focus on the people and field he loved.

Once, as he came out of anesthesia from a medical procedure in the ICU, he asked if one of his PhD students had passed his orals, concerned as always for the success and achievements of those he taught. And that seemed to include just about everyone in statistics.

Another time in the hospital, for the doctors to adjust his pacemaker, he found the physician's ad hoc methodology statistically inadequate. George made some graph paper, and then began a systematic repetitive regime of exercise, measurement, and rest. As Claire recorded the results, George acquired sufficient experimental data to support an effective and accurate adjustment of the device. For George, data provided the basis for good decisions, whether in the abstract realm of mathematics or the management of real life.

George had a profound personal and professional influence on so many colleagues, students, and friends, among them my husband, Søren Bisgaard. While the professional papers and academic achievements stand as one record of his life's accomplishments, the personal memories we each carry provide the human dimension that identifies George as a great person.


Tedd Snyder
Apr 11, 2013
When I first returned to Madison in 1992 I was able to attend a few Monday night statistics seminars. After that I had the chance to learn from George's papers published through the CQPI, when he spoke at MAQIN events, and later at the Deming Conference in Madison. Today, I still hear his voice whenever I teach DOE. I retell some of his stories when I teach. Wherever he is now, the rate of learning has gone up dramatically. I'm grateful that i had the chance to learn at the feet of such a master.

José G. Ramírez
Apr 11, 2013
The world has lost an extraordinary human being. "Pel", you changed the lives of those of us who had the privilege to know you and, through your legacy, the ones of many generations past, present, and future. I will always remember you with a deep sense of gratitude in my heart. I miss you.
Catherine E. Clodius
Apr 7, 2013

I will never forget Professor Box and his family as we lived right next door to each other in the Village of Shorewood Hills.

My thoughts and prayers are with his family especially his children Helen and Harry.

May Perpetual light shine upon Professor Box and grant him thy rest and peace.

May God bless the Box Family.
David Bacon
Apr 6, 2013
Through his genius, humor and kindness George inspired me to pursue a career in teaching and research. What a magnificent role model! What wonderful memories!
Greta Ljung
Apr 4, 2013
George was a great statistician and a wonderful human being. He was spirited and had great insights that he readily shared with students and friends. He influenced us all, and I am fortunate to have known him.
Gina Chen
Apr 4, 2013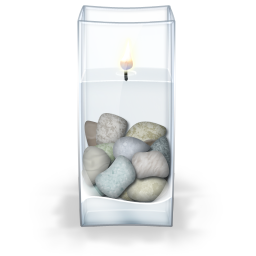 George's distinguished accomplishments in Statistics are well recognized. His influence however goes far beyond the academic side. I am lucky enough to have had the opportunity to study under him and learned so much from him.
George, you made a great difference in my life. Thank you.

xinghua Ma
Apr 4, 2013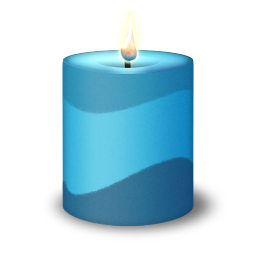 He was one of the greatest statisticians ever and a wonderful person.
Robert Young
Apr 4, 2013
I never met Professor Box but was greatly influenced in my work and career by his work with Jenkins on time series analysis. Their book was approachable and practical. I read it cover to cover and then got the Fortran code for their models from them by sending him a simple letter from a PhD student.
Claire
Apr 4, 2013
There is short article on George on the Significance magazine website. http://www.significancemagazine.org/details/webexclusive/4566511/George-Box-1919-2013-a-wit-a-kind-man-and-a-statistician.html
T N Goh
Apr 3, 2013
We would miss George's "talk and paste" (of transparencies) presentations. That's way, way before today's animated digital presentation on a computer. What a great teacher! (I only want to add this indelible personal learning experience. I count myself extremely privileged to have learnt from the Master of Masters, while drinking beer in his house...).
Bovas Abraham
Apr 3, 2013
George Box was one of the most respected statisticians and a legendary figure among his peers. He has greatly influenced consecutive generations of researchers and practitioners, not only in his own field of statistics but also in engineering and industry. I was fortunate to be one of his Ph.D students. He was a mentor and a dear friend. Good Bye my friend.
Dean Wichern
Apr 3, 2013
George was a tremendous person. Enjoyed his stories and insights tremendously. I was very fortunate our paths crossed.
Brazilian guy
Apr 3, 2013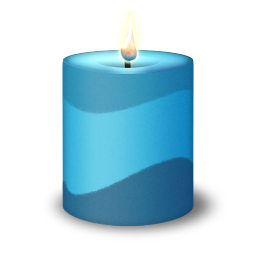 Last 28th March I was applying the Box-Cox transformation on data to solve an important problem to understand the factors that interfere in low height children.
Brian Yandell
Apr 3, 2013
George was a guiding light, with a broad vision of people and how we learn about and understand the world. He will be deeply missed
Jon
Apr 2, 2013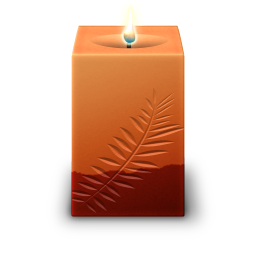 A statistical genius! His contributions have made a tremendous, lasting impact on the world.
William Hill
Apr 2, 2013
George was a gem of a person, researcher and teacher. Always revered by his students and practitioners of the breadth of his research.
Minjing Tao
Apr 1, 2013
He was a wonderful man, who made me know UW-Madison and choose it.
Carol Quist
Apr 1, 2013
Pel - gentle, kind, interesting, charming, intelligent, mischievous, approachable, thoughtful, and an excellent story teller! He contributed much to the world of statistics (of which I know little), but much more to the lives of his loved ones... and love is what lasts.
David & Roberta Quist and kids
Apr 1, 2013

Pel was a wonderful man with great wit. He always had me smiling. He was the most intelligent man I ever knew and at the same time humble and unassuming. He seemed to be timeless. He was a true treasure and will be deeply missed. Love and peace to you Claire and the rest of the family.
Sebastian de Amorim
Apr 1, 2013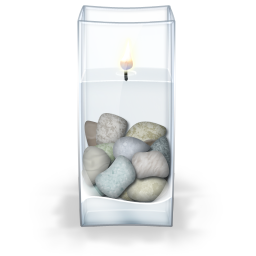 Bright, generous, sweet person.
Daniel Peña
Apr 1, 2013
He was one of the greatest statisticians ever and a wonderful person.
Steve Quigley
Mar 31, 2013
The Wiley "family" will sorely miss this icon of statistics.
Photos & Videos of George
Videos
Loading...
Photos
Loading...
Healing Registry
Services & Events
Visitation

No Visitation Scheduled or Private
Service

Sunday, May 5, 20132:00 PM

First Unitarian Society Meeting House
900 University Bay Drive
Madison, Wisconsin



Map & Driving Directions
Subscribe to updates
To receive email notifications when a new memory or photo is added to George's online obituary, please enter your information below.
George's Monument
Loading...
Services & Events
Visitation
Service
First Unitarian Society Meeting House
May 5, 2013, 2:00 PM
+