Alf Norman Kloppedal
May 27, 1938 -
December 14, 2012
Alf's Obituary
MADISON - Alf Norman Kloppedal died on Dec. 14, 2012 in a tragic car accident. He was 74.
Alf led a full and happy life. He was a Jack of all trades, Master of many. His career spanned city planning, golf course landscaping, carpentry, designing homes, and landscape drawing. He was a collector and could always find the value in every found object. He was always puttering, spending time outdoors at the hollow, drawing or tinkering. Alf had been a daily part of the craziness of the Parman's Coffee clutch early each morning. Social guy that he was, he loved being with family and friends, playing canasta, eating his daughter Dawn's baked goods, talking daily with his brother Earl and enjoying life with Sandra.
Alf was known by many names: Al, Alfie, Grandpa Alfie, Popo, and Dad. He married two saints: first MaryAnn and now his wife Sandra. He was known for his great sense of humor, people loved giving Alf a hard time and he loved to give back. Now when his children find themselves doing something their father would have done it is referred to as an Alfieism. Alf continues to give through his organ donation, providing other people with new hopes.
He is survived by his wife Sandra Kloppedal and former wife MaryAnn Kloppedal; brother, Dr. Earl Kendall; children, Kym Kloppedal (Perry), Eric Kloppedal (Mindy), Dawn King (Dan), Todd Kloppedal; step-children Kolin Frantz (Richelle), and Dawn Gundermann (Rick); grandchildren Hannah, Luke, Ben, John, Jennifer, Maddy, Cory, Desiree, Kyle, Kaylie and four great grandchildren Dejiah, Aiden, Kharma and Alainna. He is preceded in death by his mother Henrietta and father Einar; son, Randy Hodgson, and granddaughter Tiffany Dutcher.
A funeral service will be held at 11am on Thursday, December 20, 2012 at CRESS FUNERAL HOME, 3610 Speedway rd., with burial following at Sunset Memory Gardens. An evening visitation will be held at the funeral home on Wednesday, December 19, 2012 from 5pm-7pm and again one hour prior to the service on Thursday
In lieu of flowers, please send donations to Habitat for Humanity.

Add or view memories
Memories of Alf
Tibor Csanaky
May 1, 2013

Long time ago there was a young guy how tried to find himself, and want to get experiences and adventures. He was alone in a big country. When he almost gave up his dreams in the USA, he met with a man who changed his life and his 20 years old mind. He was Alfie. I'm sad because the life give us 9 months to working together and not more. But I thanks for God this time what I could spent with him. I miss you Alfie. I never will forget you.

Love, Tibor (The hungarian animal)
VONNIE KATH
Dec 20, 2012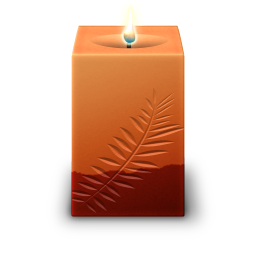 PLEASE IF YOU CAN FORWARD MY CONDOLANCES I HAVE NEVER MET THE MAN, BUT LOVED HIS WIFE SO MUCH.
Kay Hendon
Dec 19, 2012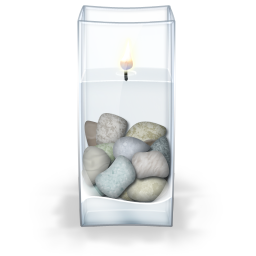 Dear Sandra -

What a terrible thing you are going through. I am so sorry. I didn't know Alf very well, but I know how happy he made you. I know you will get through this, especially with the support of your wonderful family and friends. I wish I could be there to give you a hug but I'm sending it out to you through cyberspace. I'll call you soon.

Love, Kay
Rita Schmidt
Dec 19, 2012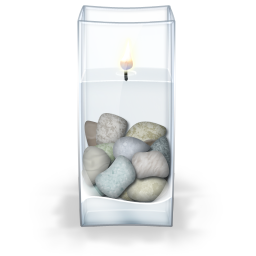 Dear Sandra and everyone,
Alas, I am sick and won't be able to see you all, but I'm thinking of you.
It is a hard time, I know. We lost my nephew in a traffic accident many years ago,on the day before my 30th birthday. I still think of him often and miss him. There is no easy way to deal with the shock of the tragedy.
Alf isn't far from you; he just isn't here.
Take care of each other, okay?
Marcia Lee
Dec 19, 2012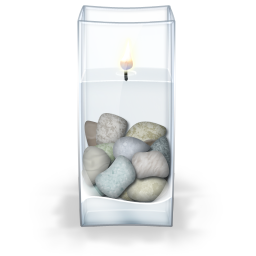 Sandra,
I am so sorry to hear this. You will have many memories of this wonderful man as solace for your grief. Remember, all heaven is rejoicing at finally having him home. Thoughts and Prayers to you and your family today and in the days ahead. I bid your hearts peace.
Jan Blaedel
Dec 18, 2012
Dear Sandra,
I can't believe it. What a gift he was to all who knew him. He has made his mark on all of us. I can't help but smile whenever I think or talk about him. My prayers are with all of you who must have enormous holes in your hearts right now. Fondly, Jan Blaedel
Rider
Dec 18, 2012
Glen and I have Sandra and family in our thoughts.
Mark Hambrecht
Dec 18, 2012
What a wonderful man. And what an honor to have known him. To me, Alf was a wealth of knowledge, always willing to help, or at the very least to offer a wisecrack opinion with a big smile on his face. He always enjoyed trying to get me to think he was some ornery son-of-a-grizzly bear, but he could never quite hide the fact that the bear he was was more teddy than grizzly.

Several years ago I needed to borrow a tool from Alf. He said it was in the basement, so off we went...into the basement. We walked and walked. And walked. And walked. Meandering back and forth, on and on through floor-to-ceiling canyons of boards and pipes and wire and blocks and bricks and tools and parts and equipment, all neatly stacked (well, sorta) and categorized and inventoried (well, sorta). We walked for miles to where I assumed we must have been under someone's house in the next county. Alf eventually stopped and grabbed the tool that I needed. But I ignored him. I was staring in wide eyed amazement at the, until that very moment, totally hidden sportscar standing on blocks right before me. What the...where...how in heck...?

It has been said that some people are simply alive, but that others actually live. Alfie certainly lived. The proof is in how much he will be missed by all of us. It has been a long time since I saw the old coot. But that was okay: there was always tomorrow. Well it's sad to say that tomorrow has now come and gone. I hope I've learned something from that...

Frank and Patty Danes
Dec 17, 2012
Alfie showed me how to enjoy the small things in life. He viewed things through a twinkle in his eye and that twinkle will forever guide my memories of him. We will truly miss our buddy.
Amanda
Dec 17, 2012

I was overwhelmed when I heard the news and still am trying to wrap my brain around the fact that I won't see Alfie in the Hollow anymore.

When you talked to Alf he was one of those people who made you feel he was really listening. He had a way of making you feel like your thoughts weren't silly and that he was genuinely interested in the conversation... even if it was a girl's silly dreams about what her wedding would look like.

Alfie spent hours mowing the Hollow lake this summer, helping to make it beautiful. I loved seeing him riding up our driveway in the Huska. The day of the wedding he tied cans, my father's boots, my mother's heels and my grandparents' shoes to the getaway car he and his wife lent me. That was so important to me.

There are no words to say, except I am thankful that I got to spend time playing cards with Alf. I was thankful to look over and see him on my wedding day - sitting back in a chair, his hands resting on his cane. I am thankful for his kindness and that some of it was graciously spent on me. I am lucky to know him and will miss him dearly.

All my love to Sandy and the family.
Photos & Videos of Alf
Videos
Loading...
Photos
Loading...
Healing Registry
Services & Events
Visitation

Wednesday, Dec 19, 20125:00 PM - 7:00 PM

Cress Funeral Home Madison - Speedway
3610 Speedway Road
Madison, Wisconsin 53705


An additional visitation will take place on hour prior to the service on Thursday.


Map & Driving Directions
Service

Thursday, Dec 20, 201211:00 AM

Cress Funeral Home Madison - Speedway
3610 Speedway Road
Madison, Wisconsin 53705



Map & Driving Directions
Subscribe to updates
To receive email notifications when a new memory or photo is added to Alf's online obituary, please enter your information below.
Services & Events
Visitation
Cress Funeral Home Madison - Speedway
December 19, 2012, 5:00 PM - 7:00 PM
Service
Cress Funeral Home Madison - Speedway
December 20, 2012, 11:00 AM
+