Roy W. Nelson, Jr.
February 20, 1934 -
December 9, 2012
Roy's Obituary
Stoughton- Roy, W. Nelson, Jr. age 78, passed away at his home on Sunday December 9, 2012. He was born in Stoughton on February 20, 1934, the son of Roy W. and Nora (Smestad) Nelson. Roy graduated from Stoughton High School in 1953. While in High School he was a member of the first group of Stoughton Norwegian Dancers, a multi sport athlete and a member of the inaugural Badger Conference Championship football team. Roy was a member of the Army National Guard until his honorable discharge in 1961.On May 6, 1961 he married Jeanette Scheldrup. He graduated from Milwaukee Technical School with a degree in Construction Management. Roy worked for several commercial contractors, then entered a partnership with Gordon Steinhoffer before starting his own concrete business in Stoughton. He finished his career working for his son at DW Nelson. Roy had a passion and extensive knowledge for antique cars and was actively involved in many car clubs. He was a member of the Jaycees and was past president and secretary of the Stoughton Lions. He was an active member of Covenant Lutheran Church, including serving on church council and teaching Sunday school. Roy was involved in many sports, including home talent baseball, bowling, fishing, hunting, and playing cards especially Euchre "according to Hoyle." Roy and Jeanette enjoyed many family vacations and weekend getaways. He loved spending time with his grandchildren and attended many of their events. Roy is survived by his five children, David (Liz) Nelson, Elizabeth Eugster, Thomas Nelson, Margaret (Roger) Raisbeck and Mary (Mark) Forrer; grandchildren, Erin and Mara Nelson, Joshua, Isaac and Elijah Eugster, Nelson and Sydney Raisbeck and Andrew and Samuel Forrer; brother Howard O. (Betty) Nelson; sister, Donna (Roger) Strandlie; and many relatives and friends. He was preceded in death by his parents; his wife, Jeanette; and sister, Joanne "Tootsie." Funeral services will be held at 11:00 AM on Saturday, December 15, 2012 at Covenant Lutheran Church, 1525 N. Van Buren Street, Stoughton, with Rev. Mark Petersen officiating. Burial will follow in Lutheran Cemetery South. Friends and relatives are invited to a luncheon in the church fellowship hall, following the burial. Visitation will be held from 4:00 PM until 7:00 PM on Friday, December 14, 2012 at Cress Funeral Home in Stoughton, and from 10:00 AM until the time of services Saturday at church.
Cress Funeral Service
206 W. Prospect Street
Stoughton, WI 53589
(608) 873-9244
Add or view memories
Memories of Roy
Kristi Huberd
Dec 12, 2012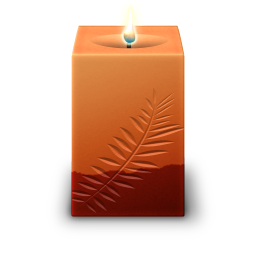 My thoughts and prayers are with you. Roy was a wonderful person to talk to you. I used to watch Roy bowl on Thursday Nights he will be missed by a lot of people.
N&N Cement Contractors
Dec 12, 2012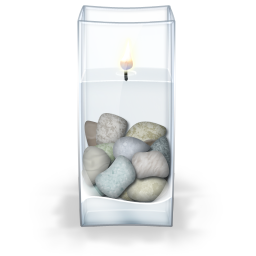 We are so sorry about your loss. Roy was a great man, and a great teacher. He will be truly missed by many fellow workers and friends.We are all so lucky to have knowen him.
Betty Overland
Dec 12, 2012
As he worked on our driveway and he started talking in his usual friendly manner, we made the connection that I knew Margaret,, Nelson, and Sidney. If ever love showed through a person toward his family it shined in Roy Nelson. All of us who knew him knew we were blessed, but most of all his beautiful family was infinitely fortunate in having such a loving parent, grandfather, and brother.. May your memories give you comfort in the days ahead. My prayers and thoughts are with you.
Sandey & David Thompson
Dec 12, 2012
A wonderful man with a heart of gold has gone to dance the nights away with his beautiful bride. His children & grandchildren were so very lucky to have him in their lives.
Joe & Cheryl Hougan
Dec 12, 2012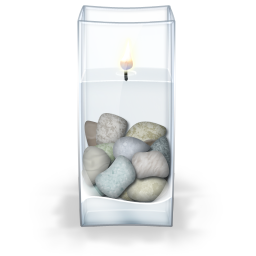 so sorry For your familys loss
Barb and Steve Combs
Dec 11, 2012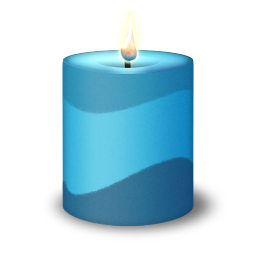 Sorry for your loss
Dave & Marcy
Dec 11, 2012
You will be forever missed.
Dave & Marcy
Photos & Videos of Roy
Videos
Loading...
Photos
Loading...
Healing Registry
Services & Events
Visitation

Friday, Dec 14, 20124:00 PM - 7:00 PM

Cress Funeral Home, Stoughton
206 W. Prospect Street
Stoughton, Wisconsin 53589



Map & Driving Directions
Service

Saturday, Dec 15, 201211:00 AM

Covenant Lutheran Church
1525 N. Van Buren St.
Stoughton, Wisconsin 53589



Map & Driving Directions
Subscribe to updates
To receive email notifications when a new memory or photo is added to Roy's online obituary, please enter your information below.
Services & Events
Visitation
Cress Funeral Home, Stoughton
December 14, 2012, 4:00 PM - 7:00 PM
Service
Covenant Lutheran Church
December 15, 2012, 11:00 AM
+