Carrie Ann Goelzer
August 18, 1978 -
December 5, 2012
Carrie's Obituary
DEERFIELD
Carrie Goelzer, age 34 passed away unexpectedly on Wednesday, December 5, 2012 at her home. Carrie was born in Madison on August 18, 1978 to Gary and Debra (Lease) Gagner.

Carrie was the loving mother to Lucas. She is further survived by her parents, two brothers, Nick (Karlee Hubred) and Steven; niece and nephews, Cassidy, Hunter, and Tyson; grandparents, Sam and Mary Lou Ace, Helen Lein, and Roberta Lease; many aunts, uncles and cousins. She was preceded in death by her grandfathers, David Lease and Charles Gagner; uncle, Wayne Gagner, and cousin, Shane Lauffer.

A Celebration of Carrie's Life will be held at 3 pm on Monday, December 10, 2012 at Cress Funeral Home, 201 Bue Street, Deerfield. Family will greet friends from 1 p.m. until the time of service. A reception will follow.

Add or view memories
Memories of Carrie
Junior Doke
Dec 26, 2012
Carrie was a caring and gentle person. She was very special, and I will miss her.
Michael Hamilton
Dec 10, 2012
I haven't seen Carrie in quite some time, but so many of my early memories have her in them. She spent countless days watching my sister and I when we were young and even though we drive her crazy there was nothing but kindness from her. Carrie will be missed by anyone who had the opportunity to cross her path, I hope she is able to be at peace now.
Cosette Hamilton
Dec 9, 2012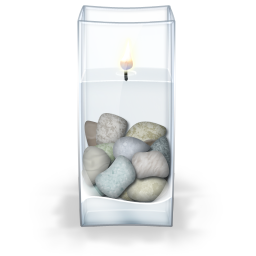 I am so sorry to hear about Carrie. It's been awhile since I have seen her. One memory I have was when we took her to California March 1995....she was so excited. She loved walking on the beach.... She had fun at Disney. She got completely soaked at Sea World. She was so full of laughter at that time. I think I will remember Carrie as having had so much fun on her vacation. May she rest in peace. My condolences to her family.
Sara Meske (Mickelson)
Dec 9, 2012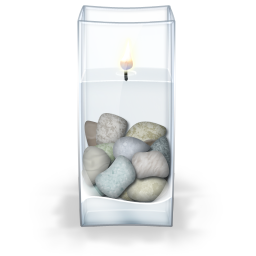 I remember going through my school years with Carrie...which seem just a few months ago. I'm sorry to learn about this. My thoughts and prayers are with you.
Jan Parker
Dec 8, 2012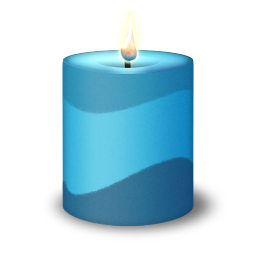 I remember Carrie as a teenager in a ponytail. I remember Carrie on her wedding day in a white dress and a tattoo. I remember how proud Carrie was when she first introduced me to her beautiful baby boy, Lucas .I remember when Carrie graduated and the beautiful, inspirational speech she gave. I remember the respect, love and care she showed Brian and Carol. I remember washing her hair when she was in the hospital. I remember the pain. I remember the struggle. I remember Carrie as a loving Mother, who was so proud of her little boy, and how her love never wavered. RIP, Carrie. Give Brian a big hug for me. Jan
Judy Hottman
Dec 8, 2012

I met Carrie when she was about 10 or 11 years old. She was the sweetest cutest little girl I had ever met.




Photos & Videos of Carrie
Videos
Loading...
Photos
Loading...
Healing Registry
Services & Events
Visitation

Monday, Dec 10, 20121:00 PM - 3:00 PM

Cress Funeral Home
201 Bue St.
Deerfield, Wisconsin 53531



Map & Driving Directions
Luncheon

Monday, Dec 10, 2012

Pickle Tree
625 South Main Street
Deerfield, Wisconsin 53531


Following the service.


Map & Driving Directions
Subscribe to updates
To receive email notifications when a new memory or photo is added to Carrie's online obituary, please enter your information below.
Carrie's Monument
Loading...
Services & Events
Visitation
Cress Funeral Home
December 10, 2012, 1:00 PM - 3:00 PM
Service
Cress Funeral Home
December 10, 2012, 3:00 PM
Luncheon
Pickle Tree
December 10, 2012,
+