J. Thomas "Tom" Quirk
January 21, 1933 -
December 3, 2012
J.'s Obituary
MADISON- J. Thomas "Tom" Quirk, Ph.D.
The world is a gentler place because he lived.
J. Thomas "Tom" Quirk was born to Edward Anthony Quirk and Leone Regina Stillmunks, January 21, 1933 in Dubuque Iowa. Tom died peacefully in his home of many years on December 3rd, 2012 in the warmth of his family's love, following a brief battle with recurrent cancer.
Tom is survived by his loving wife and partner of 55 years, Barbara Wathen Quirk. He is also survived by his four children, Amy (Eric) Weiss, Redwood City, CA, Christopher (Kimberly) Quirk, Chicago, IL, Matthew (Peggy) Quirk, Maple Grove, MN, and Kate (Dave) Panetti, Bloomington, MN. Tom is further survived by his nine grandchildren, of whom he was very proud; Tommy and Sophie Panetti, Cuchulainn, Caitriona, Josiah and Beatris Quirk and Andrew and Michael Quirk and Danny Weiss.
Also left to miss him are sister in law, Susan Wathen, brothers in law, Robert (Chieko) Wathen and Thomas (Carol) Wathen as well as many nieces, nephews and cousins.
Dr. Quirk attended Iowa State University, Syracuse University, completing his doctoral studies in wood technology at the University of Wisconsin, Madison. Following completion of his graduate degree, he served on the research staff of the U.S. Forest Products Laboratory until forming Quirk Consulting, a career in wood identification and analysis that he greatly enjoyed.
Tom was a member of the 1st U.S. Airborne Division, Army Reserves, retiring with the rank of Lieutenant Colonel.
Tom loved nature in all of its forms, deeply appreciating God's handiwork. Tom treasured his many friends, his neighbors and his neighborhood. Above all, Tom was a devoted family man whose finest moments were spent in their company.
He will be loved forever.
In lieu of flowers, donations in his memory can be made to The Woodland Committee of The Friends of Hoyt Park. P.O. Box 5542, Madison, WI, 53705.


Add or view memories
Memories of J.
Shirley Oberman
Dec 14, 2012
To my beloved friend, Amy: My love and prayers are with you, your mom, siblings, and Eric and Danny Weiss during this time of grief and loss.
I've always thoroughly enjoyed my visits with both your mom and dad during their trips to the west coast. I'll treasure the last time I was with your dad, a year ago, at Danny's bar mitzvah. They were both so proud.
Bill always enjoyed visiting with your dad and learning about the fascinating work he did professionally.
I warm embrace awaits you upon your return to the bay area.
Much, much love to you all.
Stella Patterson
Dec 12, 2012
The first time I med Tom was after Kim and Chris were married. Tom and Barb invited me to spend the Christmas holidays with them. Tom acted as if I were an old friend. Over the years every time I saw him it was always the same. Always greeted me with a big hug. I know he will be greatly missed by his family and friends. My sympathies to Barb, his children and grandchildren. May God hold you in his loving care.
Maggie Coluccy
Dec 12, 2012
Barb - So sorry to hear of your loss. Tom was a gregarious neighbor. I remember several times strolling by with the dog and chatting til it grew dark.
Sue Brown Jennings
Dec 12, 2012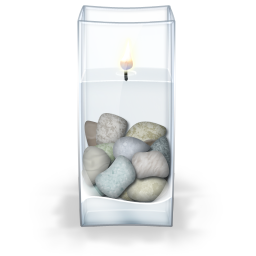 I am so sorry to hear of Tom's passing. I got the chance to communicate with him a little this year and he was so kind and helpful. He will be missed by this daughter of his cousin Dorothy and by the entire Stillmunk clan.
David Thiele
Dec 6, 2012
Amy and family I am sorry to hear of your loss, I can not say that I had met your dad but from what I understand he must have been a wonderful person, my thoughts are with you and your family.
Barbara in Australia
Dec 5, 2012
Barb and family,
Fond memories of Tom
and the John23rd clan
Photos & Videos of J.
Videos
Loading...
Photos
Loading...
Healing Registry
Services & Events
Visitation

Saturday, Dec 15, 20121:00 PM - 2:00 PM

Holy Wisdom Monastery
4200 County Road M
Middleton, Wisconsin



Map & Driving Directions
Service

Saturday, Dec 15, 20122:00 PM

Holy Wisdom Monastery
4200 County Road M
Middleton, Wisconsin



Map & Driving Directions
Subscribe to updates
To receive email notifications when a new memory or photo is added to J.'s online obituary, please enter your information below.
Services & Events
Visitation
Holy Wisdom Monastery
December 15, 2012, 1:00 PM - 2:00 PM
Service
Holy Wisdom Monastery
December 15, 2012, 2:00 PM
+