Judy A. Adler
December 5, 1943 -
November 28, 2012
Judy's Obituary
Waunakee/Ashton

Judy A. Adler, age 68, passed away peacefully after a courageous battle with cancer on Wed., Nov. 28, 2012 at Agrace HospiceCare in Fitchburg. Judy Maly was born on Dec. 5, 1943 to Roman and Esther (Kruchten) Maly. She married Pete Adler on Sept. 6, 1965 in Ashton. She will always be remembered for her strength and courage to enjoy life, right up to the last possible moment, regardless of the challenges that came her way. This life long lesson has been passed along to so many friends and family; for this we are forever grateful. She was always volunteering and helped wherever needed. Judy always wanted to make sure everyone was taken care of.
Survivors include her husband, Pete; children, Mark, Doug( Kathy), Tracy (Goran) Tripkovic, and Scott (Kira); grandchildren, Devon, Kyle, Ben, Ana, Alex, Samantha, Michelle and Nick; mother, Esther Kruchten; brothers and sisters, Vern (Dottie), Anita (Pat) Drager, Alan (Joyce), Charlie (Chris), Dan (Becky), Sylvester "Butch" (Pearl), Karen, Ron ( friend Carolyn) and many aunts, uncles, and cousins. She was preceded in death by her father Roman; two brothers, Dick and Harold; and a granddaughter, Jenna.
Funeral services will be held on Sat., Dec. 1, 2012 at 11:00 a.m. at St. Peter's Catholic Church, 7121 County Trunk K, in Ashton. Rev. Brian Dulli will officiate. Friends may call at the Winn-Cress Funeral Home, 5785 Hwy Q, on Friday, Nov. 30, 2012 from 4:00 to 7:00 p.m. where a scripture service will be held at 3:45 p.m. Friends may also call at the church on Sat. from 10:00 a.m. until the time of service. Burial will take place in the church cemetery. The family would like to thank the staff at HospiceCare and Dr. Eileen Hartenbach and the oncology team at Dean Care for their compassionate care.

Add or view memories
Memories of Judy
Vicki Forbes
Dec 1, 2012
I first met Judy at a Catholic Knights Joint event- she was an officer in the Branch of Ashton-Middleton, I was an officer of the Branch in Mount Horeb. I was also at conventions with Judy and Pete. My husband and I also saw both of them at Ashton Fish Fry's. Always a smile on her face, very friendly people Judy & Pete. Our sympathies to Pete and family.
Vicki and Bill Forbes
Mary Monogue Cannon
Dec 1, 2012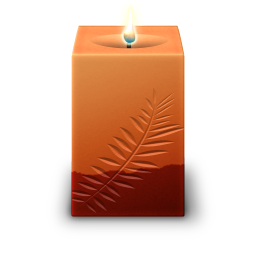 No one can replace the smile Judy always had for everyone. She will always be remembered for her quiet gentleness and care for others. My pray for you is that in time to be comforted by the memories of her loving ways and the knowledge that she will live forever in the blessings of your children and grand-children. I know she would want that for all of you.
Martha Ripp
Nov 30, 2012
Judy always had a smile on her face. She was a lovely, gentle lady. I was so saddened to hear of her passing. I am extremely grateful that I had the opportunity to spend time and visit with her while having lunch on Monday, November 12th. I'll always remember the good time we had when she and Pete came to visit Rod and me in West Palm Beach Florida.
I am sorry for your loss Pete and family. Regards, Martha Ripp
Carol Manley
Nov 30, 2012
Judy.......such a kind and dear soul. I am grateful for the opportunity I had to work with and get to know you. You will be missed. Pete..........my heart goes out to you. You will be in my prayers.
Bob and Judy Watrud
Nov 30, 2012
Pete and family: Our sympathy to you for your loss. I feel fortunate to have met Judy at Pete's retirement party . Again our condolences.
Rev. Ken Michaelis
Nov 30, 2012
My sympathy to you Pete in your loss.
Photos & Videos of Judy
Videos
Loading...
Photos
Loading...
Healing Registry
Services & Events
Visitation

Friday, Nov 30, 20124:00 PM - 7:00 PM

Winn-Cress Funeral Home
5785 Hwy Q
Waunakee, Wisconsin 53597


Additional visitation one hour prior to the service on Saturday at St. Peter's Catholic Church.


Map & Driving Directions
Subscribe to updates
To receive email notifications when a new memory or photo is added to Judy's online obituary, please enter your information below.
Judy's Monument
Loading...
Services & Events
Visitation
Winn-Cress Funeral Home
November 30, 2012, 4:00 PM - 7:00 PM
Service
St. Peter Catholic Church
December 1, 2012, 11:00 AM
+