Wanda Auerbach
July 17, 1927 -
November 25, 2012
Wanda's Obituary
On Sunday, November 25, Wanda Auerbach took her last breath with her head leaning on her beloved husband of 62 years.
Wanda Auerbach was born Wanda Virginia Irwin on July 17, 1927, near Powell Station, Tennessee, a beautiful but impoverished region of Appalachia . Although she grew up poor, without running water or opportunities, she felt rich through the love of her hard working parents and four siblings, through the exquisite flowers, birds, and streams of the Cumberland Mountains, and through the treasures she discovered when she walked miles to reach the nearest Bookmobile.
Wanda became the first in her family to attend college. Berea College in Kentucky offered a free higher education to those with motivation but not money. In her senior year, she not only was elected May Queen for her stunning beauty and kindness but also graduated valedictorian of her class. At Berea she had met the love of her life, Robert Auerbach. Their wedding on June 18, 1950 cost $500 (all borrowed) but brought over 62 years of priceless love.
Wanda continued her education with a Master's Degree in Social Work from Columbia University and spent a decade helping families as a social worker through the Dane County Mental Health Center. In her forties, with two children in middle school, she went back to school and earned a second Master's Degree in Library Science. She became a much appreciated medical reference librarian at the UW and collaborated with her husband on his scientific research.
Wanda is survived and greatly missed by her husband Robert, her son Richard (Deborah Stahl), daughter Emily (Keith Meyer), brother and sister (Bill Irwin and Mary Bloomer), and seven grandchildren and two great-grandchildren: David (Amanda Ferrier), Beth (Jeffrey McMahon), Melanie, Adam, Robert, Rachel, Sophie, Madeline, and Eliza.
A service will be held on Saturday, December 1, at 2 PM at Cress Funeral Home, 3610 Speedway Road, Madison, with visitation from 1 PM until the time of the service. A reception will follow. In lieu of flowers, the family suggests that memorials be made to the two charities of Wanda's choice, both devoted to free access to higher education for those facing economic barriers: the UW Odyssey Project (www.odyssey.wisc.edu) or Berea College (www.berea.edu).


Add or view memories
Memories of Wanda
Jasmine Banks
Nov 30, 2012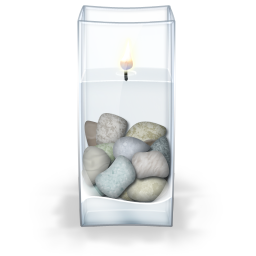 What an honor it was to meet your Mom as a student of the 2013 UW Odyssey class. Her personality and smile was one that filled the room. The love between your parents was one you could feel just by silent observation of the two of them. Blessings to you and your family.
Stephanie Pamperin
Nov 29, 2012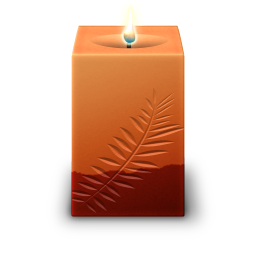 I met Mrs. Wanda Auerbach as a member of the UW Odyssey class 2011. She was a constant source of encouragement to me. I loved seeing her smile and hearing her words of wisdom. It was comforting to know that she always believed in me no matter what.
Photos & Videos of Wanda
Videos
Loading...
Photos
Loading...
Healing Registry
Services & Events
Visitation

Saturday, Dec 1, 20121:00 PM - 2:00 PM

Cress Funeral Home Madison - Speedway
3610 Speedway Road
Madison, Wisconsin 53705



Map & Driving Directions
Service

Saturday, Dec 1, 20122:00 PM

Cress Funeral Home Madison - Speedway
3610 Speedway Road
Madison, Wisconsin 53705


A Reception will follow the Service in the Cress Gathering Room


Map & Driving Directions
Subscribe to updates
To receive email notifications when a new memory or photo is added to Wanda's online obituary, please enter your information below.
Wanda's Monument
Loading...
Services & Events
Visitation
Cress Funeral Home Madison - Speedway
December 1, 2012, 1:00 PM - 2:00 PM
Service
Cress Funeral Home Madison - Speedway
December 1, 2012, 2:00 PM
+