Thomas Kermit Holloway
July 13, 1949 -
November 23, 2012
Thomas's Obituary
Mount Horeb - Thomas Kermit Holloway, age 63, died Friday, November 23, 2012 at University of Wisconsin Hospital's Palliative Care Unit. Tom was born July 13, 1949 in Robbinsdale, Minn., the son of Kermit "Bob" and Geneva (Henrickson) Holloway. Tom's entire career was spent at the Minnesota Zoo, where he built and repaired animal habitats. Tom served his country during the Viet Nam war as an aircraft mechanic in the Navy air squadron aboard the USS Constellation.
Tom was preceded in death by his parents; and by his wife Sandra in 1972. Tom was deeply impacted by the deaths of his big brother "Bobby" in 1956; and his best friend and Navy Buddy, John Maas in 1970.
Tom is survived by his wife, Roberta Sladky; his children, Tara (Tony) Pace, Kelsey Holloway and Brad Holloway; and their mother, Jean Brown; and by his grandsons, Benjamin and Zachary Pace.
Tom loved his Wisconsin log home that he shared with Roberta near Mount Horeb, and his four-legged companions, Beau, Benny, Hitchcock, all deceased, and his new dog, James.
Thank you to the physicians, nurses and staff of UW Health who took care of Tom through many health crises in the last four years, especially Hepatology and Transplant, Neurosurgery and Palliative Care.
A Celebration of Tom's life will be held at the Inver Grove Heights Veterans Memorial Community Center, Door I, 8055 Barbara Ave., Inver Grove Heights, Minnesota, on Thursday, December 6, 2012 from 3:00 pm until 6:00 pm, with a service at 4:00 pm. In lieu of flowers, donations in Tom's memory may be made to the charity of your choice.

Add or view memories
Memories of Thomas
Rick Braenne
Dec 3, 2012
Tom and I were great friends for most of our lives, beginning at NAS LeMoore during the Viet Nam period where we worked and played together. We shared many adventures including duck and pheasant hunting in the San Joaquin Valley, Sierra Mountain trout fishing, Pacific Ocean deep sea fishing and "frog gigging" complete with a little beer drinking near the base. After our days in the Navy we stayed in touch and enjoyed many fishing trips, especially for Lake Michigan salmon when I lived on that lake. We fished for stream trout near his home through this past summer when things were getting tough for Tom to do much. Tom and I shared many of our individual joys and sorrows, I think of him often and will never forget him and the great times we had.
Ronald V Knutson
Nov 26, 2012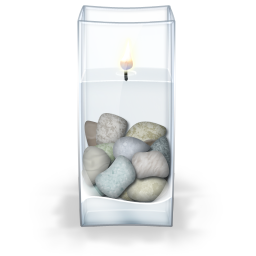 I have known Tom since we were 3 years old, There are many memories. Many hunting trips up in northern Mn with our Dads .School antics from knidergarden through graduation from high school. Many I better not mention here! Our trip to Searchlight Nv to see Buddy john's plane crash site .He was my best friend and I trully will never forget him. I know John will be there to meet him on the other side. Rest in peace Tom. Your buddy Ron
Photos & Videos of Thomas
Videos
Loading...
Photos
Loading...
Healing Registry
Services & Events
No Visitation Info
Service

Service Pending. To be held in Minnesota at a later date.
Subscribe to updates
To receive email notifications when a new memory or photo is added to Thomas's online obituary, please enter your information below.
Thomas's Monument
Loading...
Services & Events
No Visitation Info
Service
+