Clifford James Kramer
March 16, 1951 -
November 17, 2012
Clifford's Obituary
Clifford J. Kramer, born on March 16, 1951, passed away in Madison on Nov. 17, 2012 with his family beside him. He is survived by his wife Betsy (nee Scott) and their children Scott and wife Laura, Anna, and Michael; in-laws Esther and Ralph Scott; John and Eleanor Scott, Bill Scott and Heidi Holdener, Dan and Kate (Scott) Nelson, and nieces and nephews: Jennifer, Katy, Charlie, Dave and Emma; his sister Carol Smorch, aunt Audrey Krueger and cousins. He was preceded in death by his parents, Alexander and June Kramer, other relatives, and precious friends.

Cliff earned a BS in Education (UW-Oshkosh), an MS in C&I and in Ed. Admin. (UW-Madison). He worked as a teacher and Reading Specialist in Sheboygan, Hartford and Middleton-Cross Plains. His keen curiosity, knowledge of brain research, and desire to help students with reading disabilities, resulted in numerous classroom research studies. Cliff published articles in professional journals and newspapers, books for use by teachers, and a remedial reading screening test. He inspired his students to learn through humor, creativity and praise, which made Mr. Kramer a beloved teacher and resulted in a "Congressional Award for Excellence in Teaching". But Cliff's true legacy is in the children whose lives he changed forever as their gifted teacher, coach, uncle and father.

Cliff loved his family, friends, reading, and nature. He also enjoyed a good joke, trivia, math, sports, playing Sheephead with buddies and swimming in Lake Michigan as a founding member of the Sheboygan Polar Bears. In his modest way, Cliff taught us the meaning of courage and love. He faced great challenges with a sense of humor and the belief that one should not turn inconveniences into problems. Cliff practiced the ideals in Robert Fulghum's book: All I Really Need to Know I Learned in Kindergarten, which (in true reading teacher manner) he would assign as the curriculum for a good life.

An informal celebration of Cliff's life will be held at Agrace Hospice in Fitchburg on Friday, November 23 with visitation at 1:00 and a service at 1:45. Donations to: Park Elem. School in Cross Plains (for books), the MS Society, Agrace Hospice (for their loving care), or the charity of your choice which benefits children or literacy.

Add or view memories
Memories of Clifford
Peter Horton
Nov 26, 2012
I met Cliff when I was a C&I grad student at UW-Madison. Too many stories to tell but a lot of them are remembered. He did teach us to play Sheepshead and I was amused to see that he was still playing it all these years later. He also took this east coast boy for a weekend in Sheboygan of which I will never forget. Something about a bakery at 1:00 a.m. that had hot, fresh rolls for those still out and about.

God bless him and all those he has touched.
Tom Ries
Nov 24, 2012
To Cliff's Family,
I knew Cliff many years ago in Sheboygan. I was one year behind him in high school, but my brother, Pat, was one of his good friends. I got to come along to the un-occupied upper flat at his parents house on 10th and St Clair Ave. Sheepshead was the game, and for the time, big money exchanged hands. On a bad night, some of us could lose 2 or 3 dollars ( I could almost fill the gastank for $2). We had great fun. Cliff was always a great host. He was kind and yet very funny. Nothing but fond memories of that time.
I am sorry for your loss.
My daughter-in-law has MS. We support the cause on a regular basis. I'll be thinking of Cliff and his family during future events.
Kelli Semrau
Nov 23, 2012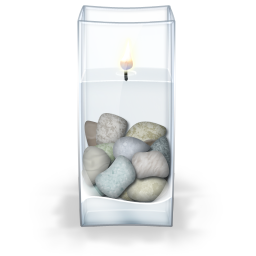 Mrs Kramer,

I am very sorry to hear of your husband's passing. My name is Kelli Semrau and I knew your husband from Park Elementary school as a child where Mr Kramer was my reading teacher. He also worked with my brother Matthew when he went through school there. As a child I was very quiet and did not like reading out loud to my classmates or teacher and was very nervous to get words wrong (a perfectionist quality my mother still claims I have). Mr Kramer worked with me and gave me extra packets and work to do, not because he thought I was behind but because he wanted to give me more confidence in myself. That work has paid off over and over again as I love to read and now work with Kids at Lafollette High school, many of them on their reading and comprehension skills. I recently graduated from UW-Madison and my brother is a high school senior looking to be teacher or potentially a writer. Without Mr Kramer both of us would view reading very differently today.

http://www.facebook.com/kelseyk3/posts/10152281063020858?comment_id=36504988 (a few other former students of his and I have been talking about him for the past few days, we will all miss him a lot, as he was a favorite of ours)

I am sorry that we will not be able to attend the service today to show our appreciation of such a dedicated man, but our family will be donating some money/books to Park Elementary school in his honor, as it only seems fitting to give back what he gave us.

I wish you the best in this time of sorrow.
Photos & Videos of Clifford
Videos
Loading...
Photos
Loading...
Healing Registry
Services & Events
Visitation

Friday, Nov 23, 20121:00 PM - 1:45 PM

Agrace HospiceCare
5295 East Cheryl Parkway
Fitchburg, Wisconsin 53711



Map & Driving Directions
Service

Friday, Nov 23, 20121:45 PM

Agrace HospiceCare
5295 East Cheryl Parkway
Fitchburg, Wisconsin 53711



Map & Driving Directions
Subscribe to updates
To receive email notifications when a new memory or photo is added to Clifford's online obituary, please enter your information below.
Clifford's Monument
Loading...
Services & Events
Visitation
Agrace HospiceCare
November 23, 2012, 1:00 PM - 1:45 PM
Service
Agrace HospiceCare
November 23, 2012, 1:45 PM
+