Jennifer Teresa (Parr) Watts
November 14, 2012
Jennifer's Obituary
Middleton - Jennifer Teresa (Parr) Watts, age 42, died unexpectedly on Wed. Nov. 14, 2012.
Jennifer was a lifelong Middleton resident, attended Middleton High School and worked for over 20 years for Watts Landscaping Service.
She is survived by her daughter, Samantha Ann Watts; her boyfriend, Daniel (DJ) Mackin; her mother, Susan Bischoff (Dennis) Kowalke; a sister, Becky; 6 brothers, David (Barbara), James, Jerry (Trish), Marc (Mary), Matthew and Trevor (Jessica); her grandmother and grandfather, Kess and Ernie Bischoff; her aunts and uncles Denis (Mary Lee) Bischoff, Jack, Joe, and Dick (Alice) Watts, Barbara Ploetz, and Mickey Nelson. She is further survived by numerous nieces, nephews, and many friends.
One of Jennifer's greatest passions was riding her Harley with friends. As a foreman and project manager, she left her mark with some of the wonderful landscapes she created throughout Dane County. She will be remembered for her amazing heart and willingness to give to others.
She was preceded in death by her father, James Watts.
Memorials may be made to the family for a fund for her daughter, Samantha.
There will be a Prayer Service for Jennifer on Sat. Nov. 17, 2012 at 11:30 a.m. at St. Bernard Catholic Church, St. Bernard Catholic Church, 7450 University Ave. Middleton with Msgr. Douglas Dushack presiding. There will be a visitation from 11:00 a.m. until the time of service at the church.

Add or view memories
Memories of Jennifer
Vincent Dahlberg
Nov 17, 2012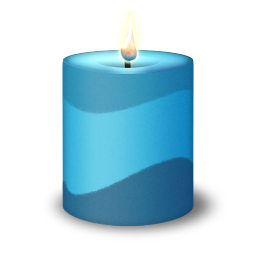 Jen will be always remembered by me as the most caring and compassionate person that i have ever known.This hard-working,intelligent,loving woman with the most beautiful smile that would light up any room, will be so greatly missed by all those who knew and loved her! Thank you so much for our beautiful daughter Samantha! You have been in my heart since i first laid my eyes on you and will be there always!
Jonathan Kahn
Nov 16, 2012
The best memories I had was working with Jenny. Not only was she so fun to work with but always was making me laugh. She was a great teacher and always took time to show you things. For the short time that I did get to know jenny she was truly a great friend and co-worker. See will be missed dearly.
Lisa Pederson
Nov 16, 2012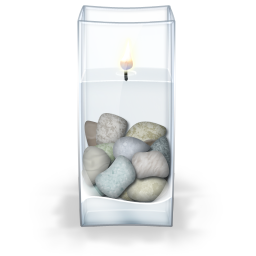 I am saddened terribly by the loss of our friend Jen. She was smart, witty, vibrant, funny, and a joy to be around. I will always miss riding with you sister!
Joanie Pellett
Nov 16, 2012

Some of the best times of my life growing up were with Jenny. I will always remember summers spent riding our horses, swimming, water skiing snow skiing in Vail and going to our cabin. She was like a member of our family and I loved her like a little sister. I will always cherish those memories and miss her.
Photos & Videos of Jennifer
Videos
Loading...
Photos
Loading...
Healing Registry
Services & Events
Visitation

Saturday, Nov 17, 201211:00 AM - 11:30 AM

St. Bernard Catholic Church
7450 University Avenue
Middleton, Wisconsin



Map & Driving Directions
Service

Saturday, Nov 17, 201211:30 AM

St. Bernard Catholic Church (University Ave)
7450 University Avenue
Middleton, Wisconsin


Prayer Service


Map & Driving Directions
Subscribe to updates
To receive email notifications when a new memory or photo is added to Jennifer's online obituary, please enter your information below.
Jennifer's Monument
Loading...
Services & Events
Visitation
St. Bernard Catholic Church
November 17, 2012, 11:00 AM - 11:30 AM
Service
St. Bernard Catholic Church (University Ave)
November 17, 2012, 11:30 AM
+