Alan Nicholas Sulzer
April 12, 1987 -
November 3, 2012
Alan's Obituary
Alan Nicholas Sulzer, age 25, passed away on Saturday, November 3rd in Beaver Dam, WI. He was born on April 12, 1987, in Madison, the son of Harry and Cheryl Sulzer. Alan graduated from Madison West High School and received his BS in Mechanical Engineering from UW-Platteville. He would have completed his masters in Project Management in the spring of 2013 also from UW-Platteville. Alan was working as a Mechanical Engineer for John Deere in Horicon, WI. He was a member of Bethel Lutheran Church. Alan is a Fraternity brother of Sigma Phi Epsilon. At UW-Platteville he was a member of SUFAC, which helped to distribute funds to university organizations and activities. He loved working with the students of the Beaver Dam High School, RoboHackerz robotics competition team. He was an Eagle Scout and an active member of Ship 42, Senior Scout Sailing Group. As a certified DNR boat instructor Alan enjoyed pontoon boating, water skiing, wake boarding, and fishing. He also enjoyed snowboarding, snowmobiling, trap shooting, camping, baseball, and golf. He is survived by his parents Harry and Cheryl Sulzer of Madison; Siblings, Sandra Sulzer of Chapel Hill, NC, Michelle and her husband Andrew Wendling of Dubuque, IA; Aunt, Jane Sulzer of Madison; Uncle, Robert (Rita) Sulzer of Edgerton; Grandmother Chloe Yonash of Madison; Aunt, Phylliss Soderberg of Madison, Uncle Victor (Judy) Yonash of Madison. Alan was preceded in death by his Grandparents Harry and Hannah Sulzer and Grandfather Leon Yonash.
Visitation will be held at Cress Funeral Home, 3610 Speedway Rd., Madison, WI 53705, on Thursday, November 8, 2012 from 4:30 p.m. until 7:30 pm. Funeral services will be held at Bethel Lutheran Church, 312 Wisconsin Avenue, Madison, at 10 a.m. on Friday, November 9, 2012 with Pastor Duane Hanson presiding. Burial will be at Forest Hill Cemetery, in Madison immediately following the service. A Celebration of Life luncheon will be held after the burial (approx. 12:30 p.m.) at the Nitty Gritty downtown, 223 N. Frances St.
In Lieu of flowers, the family requests that memorials be made to support an engineering scholarship in Alan's name. Memorials may be made to Summit Credit Union Account #20179600. Checks payable to: Alan N. Sulzer Memorial Fund.

Add or view memories
Memories of Alan
Steve
Apr 11, 2015
Hey buddy, still miss ya alot
Mike Tobin
Jan 30, 2014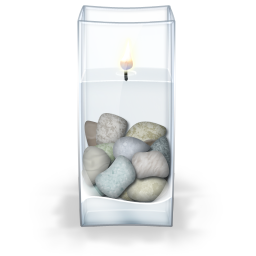 Thought about you today. Don't know why, but glad I did. thanks for the memories. You're always welcome around the fire.

RLTW
Andrew
Nov 10, 2012
I remember Alan as one of my best friends in high school. I have many fond memories including building a pumpkin throwing trebuchet, playing Ring Game, engineering club at West, adventure scouts, sailing, working on cars and just hanging out. I remember one bitter spring day when we were to participate in a regatta on lake Mendota. I can't remember if we were sailing 420s or FJs, but the boats were small, powerful and a bit finicky in choppy water. I was at the helm and he was tending sheets and hiking. We were pushing the boat about as far as we could and I somehow ended up in the freezing water. Before I knew it, there was Alan hauling me back into the boat and yelling that we could still finish the race. It wouldn't have been so bad except I fell in again during the second race, but again, there was Alan hauling me back into the boat. Suffice it to say, we didn't win either race and I got my fair share of ribbing after we made it back to shore. I was able to get back a bit of dignity later in the year when he was taking out a Hobi 16. As he was sailing away from shore I noticed that his leeward stay was disconnected and swinging freely from the top of the mast. I tried to yell to him to warn him, but he was too far away and didn't hear. As he went to tack, he noticed the stay was off but it was too late and the mast came down. He ended up having to swim the whole mess back to shore to a chorus of goodhearted jabs. I always wanted to sail with you again Alan, I'm sorry I didn't get to it sooner. You will be missed.
Darlene Hubsky
Nov 9, 2012
I met you last summer after when my daughter was recovering from her surgery. Loved the boat ride on the lake. Enjoyed listening to you and your friends as they chatted about work. I have no doubt that Jesus opened his loving arms and that you are resting worry free in heaven. God bless your family and friends as they deal with your absence.
Alexander Montie
Nov 8, 2012
When Alan and I were in high school together he would come over with my friends to my house to play Dungeons and Dragons and other games. He came to visit me on my fifteenth birthday, which was a great time. Alan was always kind to me, and that's what stood out the most about him, and he laughed really loudly at my stupid jokes. Alan was like a torch that could light up the darkest room and give warmth. We'll all miss you buddy.
Jim Magnuson
Nov 8, 2012
Alan was a mentor for my son, Niels, in Robotics and a collegue from work that I had the pleasure of numerous interactions through projects that affected his area. My thoughts and prayers go out to the family.
Dianne Bell
Nov 8, 2012
I so enjoyed working with Alan with the purchase of his lake home. My Prayers and thoughts go to his family and friends. May God keep him safe in His arms and let him continue to do all the things he so loved to do.
Shawn Gubine
Nov 7, 2012
I was lucky enough to be able to spend time with Alan as members of the same bowling league. Once, his team needed another person and I offered up. Alan was very appreciative and we had some good laughs. I am saddened by your loss and I will miss future laughs with Alan. Rest in peace brother
Joan Cooper
Nov 7, 2012
I had only met Alan once at the closing of his home on the lake. Alan purchased my Fathers home. My brother Mike and his wife Audrey, my sister Jill, and I wish to extend our sincere sympathy and prayers to your entire family. We hope that Alan enjoyed the house that we grew up in.
Sincerely,
Joan Coopert
Ashley Katt
Nov 7, 2012
Alan, I have so many memories of you (I could fill this entire page). But the one thing that stands out in all of my memories is your smile and your laugh. I have heard so many stories these past few days and everyone seems to have the same thing to say. He was a bright young man, he was a loving young man, he was energetic, and could light up a room wither he was in it or not. I have heard how you touched the lives of so many people your coworkers, friends, and the students you mentored in Robotics. I will always remember the time we spent together. You are loved by many and missed by even more. I love you Alan.
Gregg Jameson
Nov 7, 2012
Al, dude. Good times and memories; on your 'toon, skiing and wakeboarding behind the big block, socializing in garage activities, bonfires at my place and yours, and making fun of the hair net on your BMW. As the old guy in the group, to your folks I will relate that you were a great kid and I'm glad we were able to share time together. You will certainly be missed.
Ann Peterson
Nov 7, 2012
Dear Harry and Cheryl,
My heart aches with sadness for both of you. If I could only be there to give you both support and hugs. Unfortunately, Denver is just too far away. I have great memories of Alan both as a little boy to an almost grown young man. He was a brillant, funny kid, and I know his prescense will be deeply missed. Please know the love that comes with this message. Ann
Heidi Paulino
Nov 7, 2012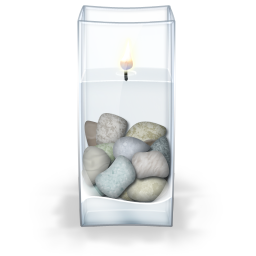 Alan was an energetic, ambitious, and competent engineer, colleague and friend. I had the luxury of working with him on his first assignments at JD and enjoyed every minute of his positive attitude and can do approach he took to everything added on top of his great personality. Even though I am no longer near the area, I miss him very much and my heart goes out to his friends, families and colleagues.
Amber
Nov 6, 2012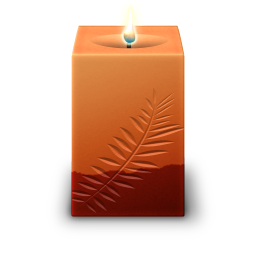 I didn't know him, but my prayers and thoughts are with his family.
Lisa Dyan McLean
Nov 6, 2012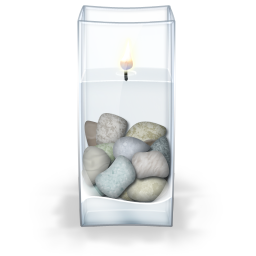 Alan was a great member of the University of Wisconsin-Platteville community. He was an involved member of the WI Theta chapter of Sigma Phi Epsilon; participating in GAMMA and UGC (I even think he was in Order of Omega-the Greek National Honor Society). He was very competitive with Homecoming and was a member of the student governance organization, SUFAC. Alan, you are missed by many people and you touched so many people during your short life.
Mike Lee
Nov 6, 2012
Alan, your neighborhood buds, your Liquifire softball Team co-players, your Beaver Dam Country Club buddies, and your John Deere co-workers are gonna miss you man! Too sweet and too short big guy. Our thoughts and prayers are with you and your family. I hope you are "on the lake" in Heaven.
Amy S.
Nov 6, 2012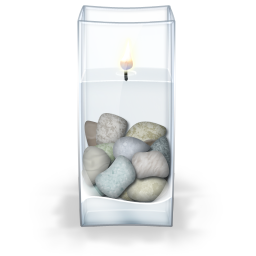 Alan - When I see you next, I'm going to punch your lights out. You made me smile with your smart remarks. I'm going to miss your incomplete work order requests and calling you about them and then laughing with you. You were happy and goofy and I liked to pick on you and you would give it right back. Miss you already.
Dianne Mc
Nov 6, 2012
I spent the morning looking at old pictures, the flag ceremonies at the Elks club, the Court of Honor at the park, summer camp at Camp Castle Rock. Remembering what a good person Alan was and the joy he found giving back teaching others how to sail. My heart cries and my eyes overflow.
Jeff
Nov 6, 2012
Alan was a sharp gifted Engineer. He was great to work with.
Kim
Nov 6, 2012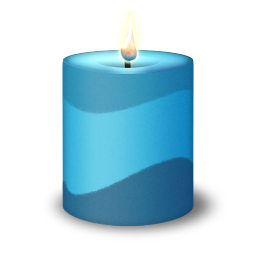 What a wonderful picture of Alan. This is how I remember him at work, smiling and happy. My thoughts and prayers go out to his family. May God guide you through this difficult time.
Ganesh
Nov 5, 2012

Alan was wonderful person to work with.
Photos & Videos of Alan
Videos
Loading...
Photos
Loading...
Healing Registry
Services & Events
Visitation

Thursday, Nov 8, 20124:30 PM - 7:30 PM

Cress Funeral Home Madison - Speedway
3610 Speedway Road
Madison, Wisconsin 53705



Map & Driving Directions
Service

Friday, Nov 9, 201210:00 AM

Bethel Lutheran Church
312 Wisconsin Ave
Madison, Wisconsin 53703



Map & Driving Directions
Subscribe to updates
To receive email notifications when a new memory or photo is added to Alan's online obituary, please enter your information below.
Alan's Monument
Loading...
Services & Events
Visitation
Cress Funeral Home Madison - Speedway
November 8, 2012, 4:30 PM - 7:30 PM
Service
Bethel Lutheran Church
November 9, 2012, 10:00 AM
+