Doris M. Stellmacher
September 14, 1929 -
October 30, 2012
Doris's Obituary
Doris Mary (Marking) Stellmacher, age 83, of Madison died suddenly on October 30, 2012 peacefully surrounded by her loving family.

Doris was born September 14, 1929, in Madison, WI, the daughter of Joseph and Rose (Nonn) Marking. She attended Blessed Sacrament School and graduated from West High School in 1947, and was proud to be a native Madisonian. She married Duane Stellmacher, her best friend and the love of her life, on April 14, 1951 at Blessed Sacrament Church, and together they shared 43 wonderful years of marriage. The special joy of Doris and Duane's life was the arrival of their daughters Mary, Linda, and Patti. There was lots of fun and laughter in their home. They enjoyed being involved in all of the girl's activities, and they also took pride in all of their accomplishments. As all seven grandchildren were born, they each found a place in Grandpa and Grandma Peachy's hearts. Their pre-school years, school plays, field trips, and sporting events were highlights in Doris and Duane's lives. Doris also enjoyed volunteering and taking treats to their classrooms for many years. Fourth generation pictures have been taken with Doris' four great-grandchildren. She has been a pen pal of the 4th and 5th graders of the Blessed Sacrament School since 1996.

Doris worked in the insurance field her entire professional career, spanning 30 years. She was an Executive Secretary/Administrative Assistant at Rural Insurance Companies from 1970, until she retired in 1992. Writing was her avocation. She was headline editor for West High's Hi-Times. She was editor of the Orchard Ridge Grapevine, and also did publicity for many organizations over the years. She was published twice in the Los Angeles Times, with photos.

Doris loved the challenge of a good Scrabble game and enjoyed beautiful flowers and gardening. Grandma Peachy loved to cook and bake was expected to bring her poppy seed bread to every family gathering.

She enjoyed with her family and friends plays, musicals, and boat trips coordinated by Theater Bus. Doris and Duane loved to travel and they both treasured the beauty of nature. They visited many of the National Parks throughout the United States, and have been in all states, with the exception of Alaska. A trip to Europe in 1984 and visiting Hawaii twice were also highlights of their travels.

Doris' faith was an integral part of her life. She was a member of St. Maria Goretti Parish for 42 years, a small Christian Community group, and the Carefree Years Steering Committee. She was also a member of the Madison Catholic Women's Club, the Selection Committee of Theatre Bus, and the Middleton Senior Center's "Books R Us" Club. She has met many wonderful people and cherished her special friendships through these organizations over the years.

Doris was blessed to be a 36 year survivor of breast cancer. She has mentored and shown kindness to many women who also faced breast cancer. She has been active in the Waunakee American Cancer Society Relay for Life.

She is survived by her three daughters, Mary (Don) O'Connor of Waunakee, Linda (Dave) Knoche of Middleton and Patricia (Pat Bergen) Richardson of Verona, 7 grandchildren, Andrew and Kimberly O'Connor; Staci (Brian) Balousek, Brian (Carla) Knoche and Angela Knoche; Jack and Nick Richardson; 2 step-grandchildren, Katie and John Bergen; 4 great-grandchildren, Austin and Mason Balousek and Brayden and Grace Knoche, 3 nieces, 3 nephews, many cousins and close friends.

She was preceded in death by her parents, her husband Duane in 1994 and her brother, Jim Marking.

A Mass of Christian Burial will be held at 11a.m. on Saturday, November 3, 2012, at St. Maria Goretti Catholic Church, 5313 Flad Avenue, Madison, with Father Chad presiding. Burial will follow at Forrest Hill Cemetery, Madison. Visitation will be Saturday morning from 9am until Mass begins.

Memorial contributions may be made to the American Cancer Society Waunakee Relay for Life, Middleton Outreach Ministry (MOM), Theater Bus Madison, St. Maria Goretti Catholic Church, and Agrace HospiceCare.

Following Doris' tradition, please do an act of kindness for someone each week, and when you see someone without a smile, give them one of yours. Mom was a friendly, outgoing, generous person who embraced life to its fullest, sharing the joys of life with her family and friends.

Add or view memories
Memories of Doris
Maureen Bradley
Nov 3, 2012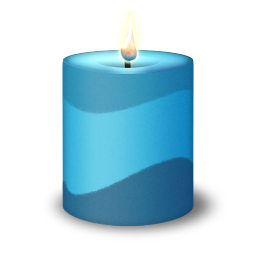 Doris, Mrs. Stellmacher to me, was a wonderful woman that I met as a child as one of Patti's friends. She was always cheerful and often opened their home to me for after school play and sleepovers. Later in life, she was the angel who took communion to my mother and kept her company with prayers and stories about the St. Maria Goretti parish. One thing that comforts me is that she is now in heaven with Duane. To the family, I am so sorry for your great loss - my thoughts and prayers are with you. Keep the memories close as they will help carry you through this terrible grief.
Raphael (Bud) Nonn and Mabel Nonn
Nov 2, 2012
Doris will be missed.She was a loving person. May she rest in peace. Doris was my first cousin. however we lived far apart.
Lucie Norm Lona John
Nov 2, 2012

I never look at a teddy bear without thinking of your Mom! Our hearts are saddened by your loss and our thoughts and prayers are with you.
Judy schulz
Nov 2, 2012
Doris was a friend to all. Always being thankful, writting little notes, and always letting them know that she loved them. Doris, you have alway had a special place in my heart now and forever. You will be missed. Before saying goodbye, we would give each other a hug and say "love ya".....Doris ....Love You!
Staci Balousek
Nov 1, 2012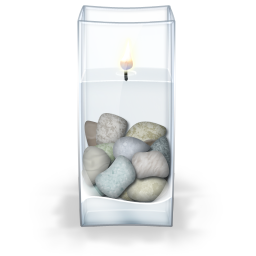 I could not have asked for a better grandma and great grandmother to my boys! She will live on in our memories forever. We love you Grandma Peachy!!!
Bar Roeber
Nov 1, 2012
I send my love and deepest sympathy to all of the family and friends who are grieving this enormous loss. Doris was so precious and having her in our lives was a true gift. I will forever and ever cherish the friendship I shared with her.
Dave & Kathy Barth
Nov 1, 2012
Deepest sympathy to the family. We have many good memories of Doris and my cousin Duane. Doris was a sweetheart and will be missed!
Inga Berg
Nov 1, 2012
I am in shock....Doris and Barb Roeber and I shared, for 17 years, the ups and downs of life. We had all lost our husbands at the same time and met through the Hospice Grief group. We continued to get together for those 17 years, eating mostly, but also trying to figure life out. I will miss so much Doris' gorgeous clothes, her luscious desserts, her incredible playfulness and her humor. She was an inspiration to me, remaining so very vital and curious and compassionate. And she always reminded me of how important family is: how she loved hers! Sweetheart, my arms are around you.
Nancy Krohn
Nov 1, 2012
I just lost one of my dearest friends. Doris was truly a delight, and taught me many things. I will miss our Scrabble games, her lemon poppyseed bread and the beautful notes she would send. I will remember her always.
Photos & Videos of Doris
Videos
Loading...
Photos
Loading...
Healing Registry
Services & Events
Visitation

Saturday, Nov 3, 20129:00 AM - 11:00 AM

St. Maria Goretti Catholic Church
5313 Flad Ave.
Madison, Wisconsin 53711



Map & Driving Directions
Service

Saturday, Nov 3, 201211:00 AM

St. Maria Goretti Catholic Church
5313 Flad Ave.
Madison, Wisconsin 53711



Map & Driving Directions
Subscribe to updates
To receive email notifications when a new memory or photo is added to Doris's online obituary, please enter your information below.
Doris's Monument
Loading...
Services & Events
Visitation
St. Maria Goretti Catholic Church
November 3, 2012, 9:00 AM - 11:00 AM
Service
St. Maria Goretti Catholic Church
November 3, 2012, 11:00 AM
+