Colleen Anne Pawasarat
May 15, 1939 -
October 10, 2012
Colleen's Obituary
STOUGHTON--In loving memory of Colleen Anne Pawasarat who passed away from this life to eternal life October 10, 2012 after a brave battle with cancer. Colleen was born May 15th, 1939 and married her high school sweetheart in 1957, Douglas Pawasarat, who passed away in 2007.
She was someone's child, someone's mother, someone's grandmother and everyone's friend; she will be greatly missed by friends and family alike.
She is survived by her three children Kurt and Mark Pawasarat and Kisha Gurney; Steve Stout Kisha's fiancée and granddaughter Destinee Anderson; also her brothers, William and Michael Nelson; and sister, Patricia Neilsen and in loving memory her sister, Karen Nelson, who just passed away in 2011.
A memorial service will be held at 11:30 a.m. on Thursday, October 18, 2012 at St. Ann's Catholic Church, 323 Van Buren St., Stoughton. Family will greet friends from 10:00 a.m. until the time of service. She will be laid to rest at St. Ann's Catholic Cemetery.


Add or view memories
Memories of Colleen
Kurt
Oct 22, 2012
Thanks to all of you for attending the services for our Mom/Colleen. I know many could not attend but your thoughts/prayers, your spirit was there with us expressing your love to her. We also want to give very special thanks to Monsignor Healy & St. Ann Catholic Church family who gracefully & unselfishly shared themselves in respecting & giving her a final resting place in the St. Ann Catholic Cemetary especially since Mom/Colleen has always loved the Stoughton area & community. We would also thank all the Doctor's, Nurses & the Social Workers of the 3rd floor MedSurg unit Stoughton Hospital who cared for her in her last days giving her attentive care & comfort from her pain & suffering. We thank those who offered & shared financially giving flowers & gifts which provided the special ambiance of her memory...if i have overlooked anyone I do apologize, finally I want to give applause to Steven Stout who gave so very much to make her Burial complete!!! Thanks again to all friends & family, you did such a great job in a very difficult process, we love you all...
Kish
Oct 21, 2012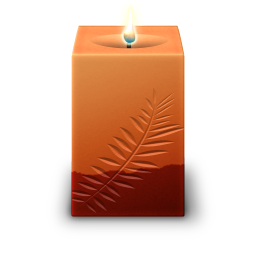 so many warm hearted memories to look back on! May my mother live on in your hearts! I miss her so very much. I would give anything to take the last week of her existence easier. Through it all she NEVER lost her courage, or her zest for life. Thank you to my dearest friends who were there for me in my greatest time of need. You know who you are. I love you all so very much, and my mother adored each and every one of you!
her story
Oct 17, 2012
Colleen Anne Pawasarat was born May 15th, 1939 in Racine, WI. V. Patricia Nelson-Johnson & William T. Nelson were her parents who lived at 2020 Grange Ave. Racine, WI. She has two brothers & two sisters; William (Bill), Michael (Mike), Karen, (sadly she passed away in 2007) & then Patricia (Patti) Nielsen. Mike & Patti are twins & were born , then Bill & Karen Colleens family all grew up in Racine, WI which is as you may know is on Lake Michigan a wonderful place to grow up & attend school in that generation.
She started school in 1945 at Racine Public Schools until she graduated from Racine Park High class of 1958. After, then she married Douglas (Doug) H. Pawasarat son of G. Edward (Ed) & Lucinda (Billie) Pawasarat who lived at 924 Grand Ave. Racine, WI with his older Brother Ronald who married Helen Scripco & his older sister Carol Peters.
After graduating she married her high school sweet heart Doug & they were married the same year on Aug. 14th, in Richmond CA near where they lived in Oakland, CA at 2225 Ivy Dr. after spending a wedding trip to Carmel, CA together.
Judy Kukla
Oct 16, 2012
All our kids expressed their sympathies in the loss of Colleen. Here's the one from son, Kris: Dear Momsey - My heart feels for your loss of a dear friend. Life is very interesting how we connect with a wide scope of different people. Colleen sure was a unique individual--fun--free spirited; she reminded me of a late 60's rock-n-roll kind of girl--always seemed easy going and naturally radiated a special outward type of love, which made her so easy to love. Rest assured, we'll always carry a piece of her in our hearts. Plus I'm confident the Almighty has already arranged for her to bump into Uncle George. (Envision that--which will bring you a smile!) Most sincerely, Kris

Colleen was friends with one of Warren's buddies, red-haired George Tetzlaff. He died while up north in a cabin from minoxide poisining when your mom and Kish lived at Lake Lorraine.
lisa
Oct 16, 2012
Kurty, thinking of you at this time!
Lisa Lalley @ wps
Ron and Helen Pawasarat
Oct 15, 2012
Our sincere sympathy to all of Colleen's family and loved ones, especially to her children. We are so sorry for the loss you now feel. The finality of it all is so painful now, but with time, the lonliness will turn into comforting memories. When you feel those pleasant thoughts.....smile, for she will be smiling with you. We will not be able to attend the services on Thursday, but Colleen will be in our thoughts and prayers. Thank you, Kurt, for letting us know about your deep loss.


Judy Kukla
Oct 15, 2012
This is hard; not that I don't want to write it but because of what all I want to share with you. Colleen and I met in Janesville about 40 years ago. Our kids played together while we talked, laughed and planted flowers and bushes. We both loved to dig in the dirt and create with our hands. Throughout the years, we did lose track of one another, each going our own way. When she graduated from college, I was so envious and proud of her! She gave me courage to go back to school, too! I saw her several times when she lived in Whitewater and then the first time she lived in Stoughton but the best times we had together were when she moved here to Edgerton, walking distance from my home! We continued to dig, plant and laugh until she again moved to Stoughton. As you all know, her stories, whether from her life or something she heard on TV, were always told with those beautiful blue eyes wide open and great expression. She touched many people through her hard work and generosity. But utmost in her life was her concern and dedication to her kids and granddaughter. I must say, I never had a sister, and I have 2 of them, or friend like Colleen. Funny thing, though, she didn't want me to call her "sis." She said, My name is Colleen. Love to you all, Judy and Warren
Douglas
Oct 15, 2012
Colleen, May you rest in peace, you always made me smile, and laugh, I enjoyed seeing your beatiful smile:) and a good conversation too! I know how much you loved your children, and how they loved you too! You will surely be missed, by your family, your friends, and everyone YOU knew! May you forever rest in peace.


kurt
Oct 14, 2012
I would like to say special thanks to Kisha & Steve for making all the necessary funeral arrangements with Cress Funeral Home with all of their kindness & caring with attention to detail Staff including Jennifer, Connie & Jessica... Also with Father Healy at St. Ann Catholic Church including Visitation, Service & Burial arrangements displayed to the right of the page...I love you Kisha & Steve dearly & appreciate all you have done to ensure Mom's memory & life eternal unto eternal...may God bless us all as we say so long, farewell for now...kurt
Kish
Oct 14, 2012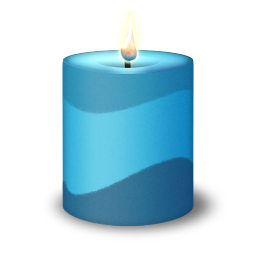 visitation from 10 to 1130 a.m. Service starts at 1130 a.m. Then a graveside ceremony at noon.

Kish
Oct 14, 2012
yes october 18 2012. 10/18,12
kurt
Oct 14, 2012
I think you mean the 18th Kisha? :-) right...
Kish
Oct 14, 2012

My mothers memorial will be held at St. Ann's catholic church. Thursday October 18 from ten till eleven thirty a.m. She will be laid to rest directly after the service. Please come!
Richard and Pear Gurney
Oct 14, 2012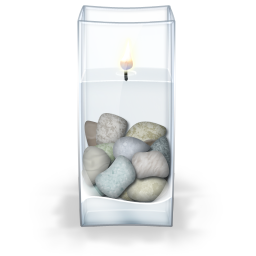 she is just away Kish!
when death walks by with quiet tread
to touch a dearly loved one who's than lead
away from sleep, away from pain, to walk in joy and live again...You'll hear her on a whispered breeze, a calling bird in swaying trees... Please do not weep long, but lift your eyes, you'll see her glory in Gods skies. Shell be there in a swallows flight....her eyes in stars on a velvet night...her courage strong in every tree...her named carved well for eternity. Hide not your love within your heart, for she will ALWAYS be a part of you and everything you do, for death is naught when LOVE is TRUE.
kisha
Oct 13, 2012
her service will happen near the end of the week. I am shooting for the 10th of oct. Contingent upon the funeral home getting her back to me in time.
kish
Oct 13, 2012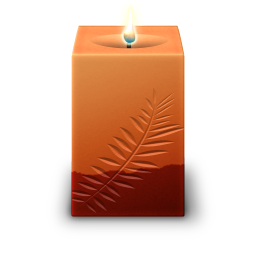 mom, cancer may have stolen you away from me, but here are a few things it did not do, cancer did not invade your soul, it did not suppress your happy memories, kill your friendships, destroy your peace, conquer your spirit, shatter your hope, cripple your love, corrode your faith, it did not steal your eternal life, or silence your courage! You are an inspiration to all that knew you! Your bravery made me proud! You never complained, I never saw you cry. You stayed so strong, enjoyed your time you had left. I hope I can be even half the woman you were. I love you! Your darling daughter.
Kurt Pawasarat
Oct 13, 2012
Pleasant Good Day dear Mom what a wonderful picture of you your face aglow with love & laughter a smile to make today a good one for sure! With your right arm so strong & your left showing your dainty & gentle side I am overwhelmed with sadness & happiness alike, how is that I can cry & laugh at the same time??? I miss you today more than ever but I know that you have not gone far away in fact you are right here with me still in my heart & my mind & I am comforted in God's peace knowing you still live on in a new dimension of your eternal life...I have so very many wonderful memories & from me to you Mom you really did a great job I love you...your son, kurt
kishmay
Oct 13, 2012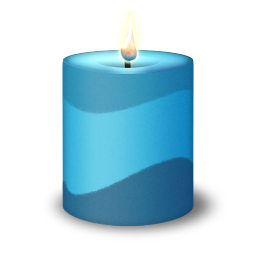 thank you all for your fond memories! She loved every single one of you! I will be posting the memorial facts when I get it all sorted out. Remember everyone, stay positive and carry her in your hearts and thoughts. Keeping her memory alive! Live life to the fullest.
Destinee Anderson
Oct 13, 2012
I remember when you would call me and my mom to make sure I had everything I needed and that I was safe(: Then when I came over you would spoil me with things, haha. I know you visited me when I was a baby alot! I have a picture of you holding me at Christmas(: Even though I didnt see you alot, I know that you always loved me and wanted me to have the best life(: Im gonna miss you grandma! At least your in a better place now! Love you! Rest in paradise!
Steven
Oct 12, 2012
Dear Mom,
I miss you already. I wish so badly that there was something I could have done for you. I could usually fix anything you asked of me. I'm so sorry this one was beyond me. I love you very much and won't every forget the times we spent together. I know how important it was to you to know your kids were okay . I promise I will take care of Kisha and will watch over Kurt for you. You rest now let me take care of them.

Mom God looked around His garden and found an empty place.
He then looked down upon the earth and saw your tired face.
He put his arms around you and lifted you to rest.
God's garden must be beautiful He always takes the best.
He saw the road was getting rough and hills were hard to climb, so He closed your weary eyelids and whispered "peace be thine".
It broke our hearts to lose you but you didn't go alone, for parts of us went with you the day God called you home.

I love you Mom
Steven
Kisha
Oct 12, 2012

Broken Chain
we little knew that morning that God was going to call your name. In life we loved you dearly, in death we do the same. It broke our hearts to lose you, you did not go alone; for part of us went with you, the day God called you home. You left us peaceful memories,your love is still our guide; and though we cannot see you, you are always at our side. Our family chain is broken, and nothing seems the same; but as God calls us one by one, the chain will link again.

Kisha
Oct 12, 2012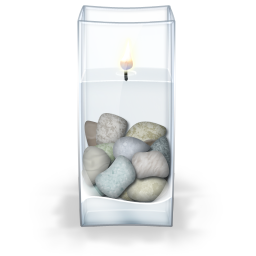 oh mom! How I miss you! I will cherish the memories we shared. Your out look on life, the songs you would sing and the irish jig you taught me to dance. You were there for me even though I sometimes did wrong. I love you so very much! Your last days here with me were terribly hard, please know I would do ANYTHING to take all that pain and suffering you endured away.
I hope that time will heal my sorrow,
my friends will help ease my pain,
that peace will replace my heartache,
and only the warmest memories remain.
I love YOU were the last words you spoke to me, and I know that it was true, because my darling friend and mother, how very much I love YOU!
untill we meet again mom, I will keep my thoughts of you, the carefree, beautiful woman, with beautiful eyes of blue how I do miss you!
William H. Nelson
Oct 12, 2012
Oh my sister, Colleen, I will always think of your free spirit, your ability to make me laugh just talking with you. I remember coming to San Francisco when you were pregnant with Kurt, and how happy you were when Mark and Kisha were born.
I will always have many great memories of you, and cheer for your enthusiasm even near the end

I Love You,

Billy
Michael T. Nelson
Oct 12, 2012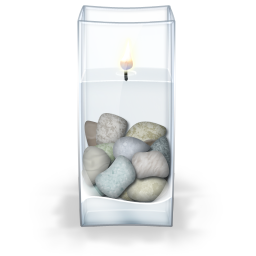 Colleen was my big sister. I will always miss, and remember her, and her giggle/laugh, her ability to speak with a Irish accent, her wonderful dancing talent, the lovely artistic talent she had, and mostly her love for her children. She loved her children more than anything In this world, and they will share the task of carrying on her mission to do good In your life, for your only here a short time.

Mikey
Photos & Videos of Colleen
Videos
Loading...
Photos
Loading...
Healing Registry
Services & Events
Visitation

Thursday, Oct 18, 201210:00 AM - 11:30 AM

St. Ann Catholic Church
323 N. Van Buren
Stoughton, Wisconsin 53589



Map & Driving Directions
Service

Thursday, Oct 18, 201211:30 AM

St. Ann Catholic Church
323 N. Van Buren
Stoughton, Wisconsin 53589



Map & Driving Directions
Burial

Thursday, Oct 18, 201212:00 PM

St. Ann Catholic Church
323 N. Van Buren
Stoughton, Wisconsin 53589



Map & Driving Directions
Subscribe to updates
To receive email notifications when a new memory or photo is added to Colleen's online obituary, please enter your information below.
Colleen's Monument
Loading...
Services & Events
Visitation
St. Ann Catholic Church
October 18, 2012, 10:00 AM - 11:30 AM
Service
St. Ann Catholic Church
October 18, 2012, 11:30 AM
Burial
St. Ann Catholic Church
October 18, 2012, 12:00 PM
+