Dennis J. Swatek
January 23, 1969 -
October 3, 2012
Dennis's Obituary
Cottage Grove - Dennis J. Swatek, age 43, passed away on October 3, 2012 at UW Hospital following a courageous battle with Cutaneous T-Cell Lymphoma (CTCL).
Dennis was born on January 23, 1969, in Madison, WI the son of Gerald and Judy Swatek. He was a graduate of Stoughton High Class of 1987 and was a three sport athlete (football, wrestling and baseball). Dennis continued to play baseball until 2010 as a member of the Cottage Grove Home Talent League team contributing to three state titles. He also enjoyed golfing, fantasy football and watching his beloved Pittsburgh Steelers. Most importantly, he loved spending quality time with his two daughters.
Following his graduation from UW Whitewater in 1993 Dennis joined Hamlin Industries in Lake Mills where he continued his work until his health declined. As the Global IS Manager, Dennis was able to travel to locations around the world.
He married his high school sweetheart, Tyna Moe on June 7, 1997. Dennis enjoyed spending time with his family and raising his daughters, Payton and Paige. He actively supported his daughters' involvement in karate, watching practices, and taking them to tournaments around the country.
Dennis is survived by his wife, Tyna; precious daughters, Payton Anna and Paige Lynn (both named after Dennis' sports heros); his parents, Gerald and Judy Swatek of Stoughton; sister, Tammy (Brian) Ludeman of Waterloo; two brothers, Mike (Debbie) Swatek of Stoughton and Dan Swatek of Sacramento, CA; his father and mother-in-law, Robert and Judy Moe of Stoughton; brother-in-law, Todd Moe of McFarland; and sister-in-law, Traci (Jerry) Harried of Geneva, IL. He is further survived by five nieces and two nephews, Justine and KaLeigh Ludeman, Stephanie, Troy and Rachel Moe and Brad and Emily Harried. He was preceded in death by his grandparents, Joe and Evelyn Swatek, Viola Floerke and Darwin Haag.
Funeral services will be held at 11:00 AM on Monday, October 8, 2012 at West Koshkonong Lutheran Church, 1911 Koshkonong Rd, Stoughton, with Rev. Richard Dowling officiating. Burial will follow in West Koshkonong Cemetery. Friends and relatives are invited to a luncheon following the burial in the church fellowship hall. Visitation will be held from 2:00 PM until 5:00 PM on Sunday, October 7, 2012 at Cress Funeral Home in Stoughton.
In lieu of flowers the family has requested memorials be made either to the UW Carbone Cancer Center (to support research to find a cure for CTCL in Dennis' name) or to the children (Payton and Paige Swatek) for their education.
The family wants to thank all of the nurses and staff at the UW Hospital cancer unit for all of their care for Dennis and family. A special thank you to, Dr. Longo and Linda Eckstein for their dedication to treating Dennis' rare disease.
#34 Forever
God saw you getting tired, and a cure was not to be. So he put his arms around you, and whispered, "Come with me." With tearful eyes we watched you, and saw you pass away. Although we loved you dearly, we could not make you stay. A golden heart stopped beating. Hard working hands at rest. God broke our hearts, to prove to us, He only takes the best.
Cress Funeral Services
206 W. Prospect Street
Stoughton, WI 53589
(608) 873-9244
Add or view memories
Memories of Dennis
Peter Suehs
Oct 17, 2012
Tyna,
I am so sorry for your loss. I just wanted to know that my thoughts are with you. I know of no magic cure to ease the pain, only that you can hold on to the wonderful and joyous times I hope you and your family have had.
I am so sorry.
Jeff Armstrong
Oct 10, 2012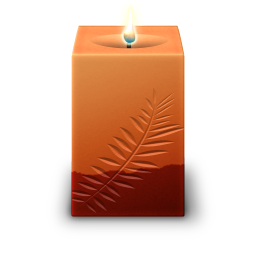 Remembering all the games we played together at the Grove.Thinking about the unfortunate time you had your jaw broke in batting practice by DB.Wondering which won of us used more ibuprofen and icy hot.You and I both have 2 girls and somehow I cant help but feel guilty that I had more time with them then you.Also feeling guilty as I have become a Grandpa an experience you will not have.It is so true that the lord only takes the good ones!Tyna and family keep the memories alive every day and close to the heart!
Gail (Knight) Bailey
Oct 8, 2012
Thinking of you and your family, Tyna. Sorry to hear this news.
Ritch/Linda Rupp & family
Oct 8, 2012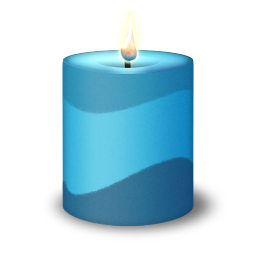 Tyna & family,

We are so sorry to hear of your loss. Keep you memories of Dennis close to your heart and he will never be far away. We are keeping your family in our thoughts and prayers during this difficult time.
Denny Baumann
Oct 8, 2012
Denny was what the HTL was all about. He spent many years on the bench, doing whatever the team wanted, until his chance came.. He will never be forgotten.
Tammy
Oct 7, 2012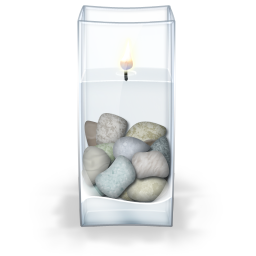 Forever my brother, I miss you ~
Tammy
Oct 7, 2012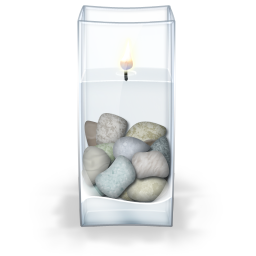 Forever my brother, I miss you ~
the Gregg family and Mr.G
Oct 7, 2012

We are so sorry for u. Just know he is in a better place God bless u !!!
Jeff Royle
Oct 6, 2012
Very sorry to hear about the loss. Dennis was a fierce competitor on the ball diamond and have fond memories of playing against each other. Off the field always a super cool guy.
Greg&Lori Ludeman
Oct 6, 2012
Our heartfelt condolences to the entire family. May god bless you all and hold you close.
Chris Nehmer, Waterloo HTL
Oct 5, 2012
Really enjoyed playing HTL against Dennis. Definitely one of good guys that I have come across. Thoughts and prayers....
Kim Fox & Family
Oct 5, 2012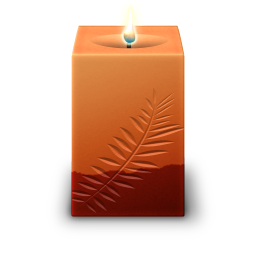 Sorry for your loss. You are all in my prayers.
pat reilly
Oct 5, 2012
Dennis is one of the nice guys. Really enjoyed knowing him through baseball and Home Talent. So sorry for the loss
Dawn
Oct 5, 2012
Dennis never missed an opportunity to talk about his daughters and you could see the love he had for them in his eyes!
Larry Harlow
Oct 5, 2012
Coached Dennis in little league, VFW and legion. Watched him wrestle and play football. Truly, a great competitor, great guy and always a winner. RIP Dennis you will surely be missed by all.
Martyn Bensley
Oct 5, 2012
Very sorry to hear the sad news of Dennis passing away. One of the good guys, he will be missed greatly. Please accept my sincere condolences.
The Hougans
Oct 5, 2012
So sorry for your loss!!! God bless your Family!
Dale R. McCoy
Oct 4, 2012
20 years of baseball, titles in 89, 96, 97, 98, 00, & 01. The countless Sheephead, Euchre, Dart, and Pool games on Sunday afternoons. The coy, slight smile, the heavy sigh when not knowing when to blitz or crack. The intensity I appreciated as all his teammates did. The hug I received the morning my father died. The countless headshakes. Dennis... My teammate. My friend. I miss you already.
Photos & Videos of Dennis
Videos
Loading...
Photos
Loading...
Healing Registry
Services & Events
Visitation

Sunday, Oct 7, 20122:00 PM - 5:00 PM

Cress Funeral Home, Stoughton
206 W. Prospect Street
Stoughton, Wisconsin 53589



Map & Driving Directions
Service

Monday, Oct 8, 201211:00 AM

West Koshkonong Lutheran Church
1911 Koshkonong Road
Stoughton, Wisconsin 53589



Map & Driving Directions
Subscribe to updates
To receive email notifications when a new memory or photo is added to Dennis's online obituary, please enter your information below.
Dennis's Monument
Loading...
Services & Events
Visitation
Cress Funeral Home, Stoughton
October 7, 2012, 2:00 PM - 5:00 PM
Service
West Koshkonong Lutheran Church
October 8, 2012, 11:00 AM
+