Michelle Kim Kutzleb
June 16, 1968 -
August 13, 2012
Michelle's Obituary
Sun Prairie- Michelle Kim Kutzleb, age 44 of Sun Prairie passed away on Monday, August 13, 2012 at Meriter Hospital. She was born on June 16, 1968 the daughter of Anthony Kutzleb and Alice Edinger in Appleton, Wisconsin. Michelle previously lived with her partner, Robert Harlow in Texas, Washington and Illinois. For 10 years, Michelle worked as a certified nursing assistant in Mt. Pulaski, IL and most recently was employed at ElderCare and Subway in Sun Prairie. Michelle was a very generous and giving of her time for others. She loved to cook and bake for her family and friends. She made sure they all left with numerous leftovers. Michelle was well known for hosting numerous summer cookouts on her and Bob Augello's deck. She also helped serve numerous VFW events. She was a loving and kind mother who always enjoyed spending time her with her family and most of all her grandchildren. Michelle is survived by her daughter, Melissa (Cody Vaccaro) Harlow of Fitchburg, son, Justin Harlow of Madison, two granddaughters; Brook and Ava, her partner Bob Augello, father, Anthony (Patricia) Fleming of Madison, her mother, Alice Edinger of Waupaca, her sister, Sherri (Jim) Immel of Appleton, brother, Scott Kutzleb and her dog, Rocky. She is also survived by loving aunts, uncles, nieces, nephews, other family members and friends. Michelle was preceded in death by her son, Thomas in 1995, her partner, Robert Harlow in 2002 and father-in-law, 1998.
Graveside services will be held at Sun Prairie City Cemetery, 200 Grove Street, Sun Prairie on Tuesday, August 21, 2012 at 10:00 am with Pastor Steve Vera officiating.
Michelle's generous spirit will be greatly missed by all her family and friends. Michelle, we love you and will miss you everyday!
Cress Funeral Home
1310 Emerald Terrace, Sun Prairie
608-837-9054
www.cressfuneralservice.com

Add or view memories
Memories of Michelle
Cody Vaccaro
Dec 1, 2013
Michelle - I don't have any thing I can truly say right now that would make this an easier, but I wanted to share this with you. Melissa was my true soul-mate. I've never felt so connected to another soul like the angel that she still is to this day. Those two angels are going to be in good hands and you have my word on that. I really hope you two are going to be with me tomorrow as I find today so hard because tomorrow I... I have to do something I shouldn't be doing - not like this. Please tell Mel that I love her so much and am going to miss her for the rest of my life. I've felt her presence around me these past few days and the sky has been shinning like no tomorrow with the addition of someone as special as Mel. May you both rest in peace and please save a place for me at the table when my turn comes. I am waiting for the day I get to give her a big hug and kiss like I did before we left that morning. If only we had more time together. I love you Michelle. RIP
Steve Thickpenny
Aug 20, 2012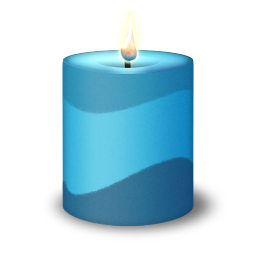 Michelle was an incredible lady. She was always kind and caring to me, and im thankfull that I knew here. She raised an amazing daughter, whom I am lucky to have as my best friend. From the beginning she welcomed me into her home and treated me like family. I will miss her alot. My condolences go out to Mellisa, Bob, and the rest of her family and friends.
Kristen Zehner
Aug 18, 2012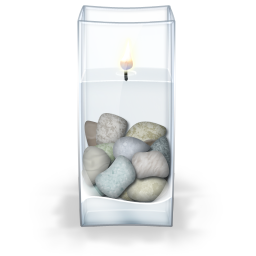 Sincere regrets to Tony and Pat, and all the family. So sad to lose a daughter still so young who had so much life ahead of her. Her children will miss so much of her in their lives. Her loss is shocking at her young age. May God bless and keep her and her family.
Joe and Carole
Aug 18, 2012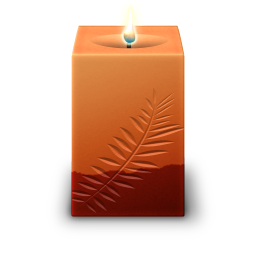 Michere'
We love you, and we miss you!
You ave been a great friend, and we will miss you. Thank you for being there for all of us. You will truly be missed. All our love to Bob and your family in this time of loss. (Rocky too!)
God Bless all of you,
Joe and Carole Benson
Nancy
Aug 17, 2012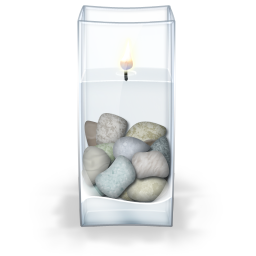 Michelle was the kind of friend that you could tell her anything and she would let you know what she thought. Thats why i respected her so much. The only one of my friends that i would let call me by the nic-name she gave me when we first met . She was a kind and gentle person and would give anything she could it make you feel better. I will miss her very much! She is and always will be in my thoughts and prayers. No more pain, no more tears, you are free. God speed michelle
Scott Kutzleb
Aug 16, 2012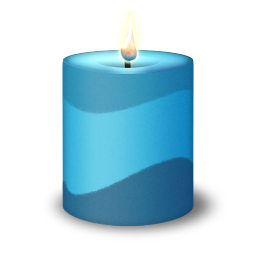 Michelle was my sister I loved so much about her I could go on and on I will miss her so much she was a very generous,loving,caring person you couldn`t ask for a better person in life.My sister will be greatly missed by so many people.I was so honored to have such a great person in life such as much as her I know she will be missed. I loved her so much and I will miss her deeply she will always be in my heart and mind forever. I love you so much my wonderful sister fly with the angels someday I will be with you your loving brother scott
Denise Sozio
Aug 16, 2012
Bob-I am so sorry for your loss. I am glad I had the pleasure of getting to know Michelle while we worked at Herremans together. I enjoyed the times I was able to come to your home and spend time with her some years back. She was a sweetheart. May she rest in peace.
Photos & Videos of Michelle
Videos
Loading...
Photos
Loading...
Healing Registry
Services & Events
No Visitation Info
Service

Tuesday, Aug 21, 201210:00 AM

Sun Prairie City Cemetery
County Hwy N/19
Sun Prairie , Wisconsin 53590


Graveside services will be held at Sun Prairie City Cemetery with a luncheon to follow at the VFW in Sun Prairie


Map & Driving Directions
Subscribe to updates
To receive email notifications when a new memory or photo is added to Michelle's online obituary, please enter your information below.
Michelle's Monument
Loading...
Services & Events
No Visitation Info
Service
Sun Prairie City Cemetery
August 21, 2012, 10:00 AM
+