Frances M. Niblack
January 28, 1936 -
August 4, 2012
Frances's Obituary
Madison - Frances (Murphy) Niblack passed away peacefully in her sleep on Saturday, August 4th after a long illness. She was born at Fort Riley, Kansas on January 28, 1936 to Lt. Colonel Robert V. Murphy and Louisa May (Williams). She spent most of her early years in Fall River, Massachusetts and was a graduate of Durfee High School and Boston University. Later she moved to Italy to teach where she met and married her husband, David C. Niblack. She lived most of her life in Washington, D.C. and returned to Madison, Wisconsin after retirement.
Frances was active in the civil rights movement in the 1960's and also volunteered to help ease integration in the District of Columbia Public Schools. Until her retirement, she had a dedicated career teaching English as a Second Language in both the Madison and D.C. Public Schools. She was an avid fan of opera and had volunteered for both the Washington Opera and the Madison Opera.
She was preceded in death by her husband of 39 years, David C. Niblack, a dedicated lifelong public defender; her sister, Carolyn (Pat) Charest, and a niece. She is survived by three daughters: Elizabeth Niblack-Sykes (Matt), Anna Christine Niblack and Catharine (Kate) Niblack Raby (Brent); and three granddaughters: Stephanie and Claire Sykes and Julia Raby. She is also survived by a sister, Marjorie Gertonson, and six nieces and nephews.
A memorial service will be held on Saturday, September 1, 2012 at OUR LADY QUEEN OF PEACE CATHOLIC CHURCH, 401 S.Owen Rd. Madison, Wisconsin 53711. The memorial begins at 10 am, the mass at 11 am, followed by lunch.
Contributions in lieu of flowers may be sent to:
Niblack Scholarship Fund, David A. Clarke School of Law (UDC), CSL Foundation, c/o Dean Shelley Broderick, 4200 Connecticut Ave. N.W, Washington, D.C. 20007
Agrace HospiceCare of Madison or the Madison Opera.

Add or view memories
Memories of Frances
Frances Ingram
Aug 31, 2012
































a cup of tea, a good book, a sewing project........oh life
was so simple when we first met....and so good and for




the most part I have to say it stayed that way....I was so
lucky to have this wonderful, wonderful, friend for many
many years and


Kim Meyer Weisenberger
Aug 20, 2012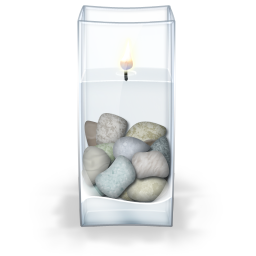 Dear Family,
Please accept my sincere prayers and hugs. Unfortunately I will not be able to be in attendance for
either either services. I will be out of town. However, I would like to share with you the wonderful memories I have of your mom, Fran.
I absolutely enjoyed every moment I was with your Mom. She was fun, funny, witty, perceptive and strong! One of my greatest memories I have of her, though there are several, was when she came to class and proceeded to tell me how she kicked over the doctor when he asked her to fully extend her leg. Silly man. He obviously did not know how much strength was in that little package! I loved talking with her about Italy as it is a place I had biked through in 2008. And, I was always completely amazed by her strong will. She would come down for exercise classes in snow, wind and rain without missing a beat. After class we would chat when I would give her a ride home. Sometimes a few of us would go for coffee or tea following class...ah, that was wonderful. I do miss her. She will always have a footprint on my heart and soul. I thank God for the opportunity to know her. To you all I send my love and prayers.
Sincerely,
Kim (fitness instructor - Segoe Terrace, Senior Center)
Photos & Videos of Frances
Videos
Loading...
Photos
Loading...
Healing Registry
Services & Events
Visitation

Saturday, Sep 1, 201210:00 AM - 11:00 AM

Our Lady Queen of Peace Catholic Church
405 S. Owen Drive
Madison, Wisconsin 53711



Map & Driving Directions
Service

Saturday, Sep 1, 201211:00 AM

Our Lady Queen of Peace Catholic Church
405 S. Owen Drive
Madison, Wisconsin 53711



Map & Driving Directions
Subscribe to updates
To receive email notifications when a new memory or photo is added to Frances's online obituary, please enter your information below.
Frances's Monument
Loading...
Services & Events
Visitation
Our Lady Queen of Peace Catholic Church
September 1, 2012, 10:00 AM - 11:00 AM
Service
Our Lady Queen of Peace Catholic Church
September 1, 2012, 11:00 AM
+