Patricia May Bentzler-McCartney
March 26, 1950 -
August 7, 2012
Patricia's Obituary
Madison/Sun Prairie - Patricia May Bentzler-McCartney, age 62, passed away suddenly on August 7, 2012 at St. Mary's Hospital. She was born in Madison, Wisconsin on March 26, 1950 the daughter of Floyd and Geraldine Johnson. Patricia met and married Jerome Bentzler II on May 7, 1966 and together they had seven beautiful children. She was loved by so many. Patricia had a love for nature, garage sales, fishing, crocheting, putting together puzzles and spending "special" times with her grandchildren. She always went above and beyond to take care of others. Her home was open to all. She is survived by her husband Dave McCartney whom she met and married on February 26,2005, her seven children; Wendy McCartney, Tammy Shelton, Becky (Sean) Sullivan, Charlotte Bentzler, Jerome Bentzler III, Heidessa Bentzler and James Bentzler, 15 grandchildren; Travis, Timmy, Tyler, Billy, Cory, Joey, Bobby, Lucas, Josh, Lexi, Miranda, Hunter, Madison, Jayda, Jenna, a stepdaughter; Sandy Raymond and seven; brothers and sisters Floyd, Terry, Moe, Bob, Charlotte, Pam, Fay. She is also survived by many loving nieces and nephews. Patricia was preceded in death by her husband Jerome Bentzler II, her parents Floyd and Geraldine, her daughter Debbie, a sister Dixie, a brother Stanley, two nieces Penny and Tina, a stepmother Violet and a stepfather Nelson. Graveside services will be held at HIGHLAND MEMORY GARDENS CEMETERY, Madison on Friday, August 10, 2012 at 1:00 pm. In lieu of flowers, memorials may be made to the family in memory of Patricia.
The day we lost our mom was a day we will NEVER forget. Our family has lost both our parents now, and now none of us will be the same without her to be able to call and hug or to lean on again. The world lost one of their best that day. She taught us wisdom, forgiveness and most of all strength. Not a day goes by that her spirit will not live on in the hearts and lives of everyone that was blessed by having met her. My family is the strongest people I know and with that said Mom, we will be okay please don't worry it's time to prove what we're made of. Learn from yesterday, live for today, cherish your tomorrow. Now both our amazing parents can watch over us. I believe as long as we stick together we can and will be okay. We love you lots Mom. Love always your children and grandchildren.

Cress Funeral Home
& Cremation Services
1310 Emerald Terrace, Sun Prairie
608-837-9054
www.cressfuneralservice.com


Add or view memories
Memories of Patricia
Heidessa (Sunshine)
Oct 11, 2012

My mom was the most amazing mom, friend, sister, grandma, aunt etc anyone could ask for.. Life isn't the same without her and idk what to do without her to call, hug, lean on, cry with or laugh with again? Im a mess not having her to talk to not being able to stop by her house and see her through the window :( the world truly lost an Amazing kind hearted, strong spirited beautiful women that sad awful day.. I miss u mom like crazy and I love even more... Tell dad I miss him and love him must as much.. Love always your guy's Sunshine:)
destiny (:
Aug 13, 2012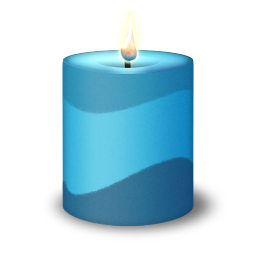 my uncle floyd told me about you , so i wanted to say rest in peace . gone but surely NOT forgoten . even though i may not of known you , my prayers go out to you and your family .
courtney
Aug 13, 2012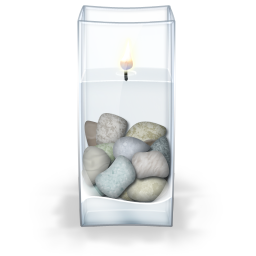 Hey even though i dont know you but i know floyd , R.I.P (:
tammy
Aug 13, 2012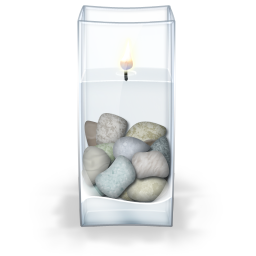 miss u mother
Dawn Carpentieri
Aug 10, 2012
Dear David and family
Want you to know thinking about you
Pat was a wonderful giving mother and wife, generous and selfless to all. She had a way to make you laugh. She loved life but needs the rest she so deserves.
I'm so sorry I couldn't be with you David and family.
God Bless you all!


Tammy
Aug 10, 2012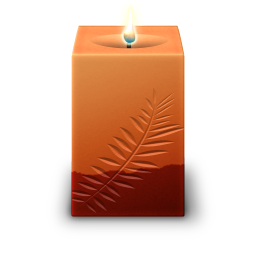 I'm Dustin's mom. Stanley..Pat's brother is Dustin's dad Pat was such a caring person. She welcomed anyone in her home and just so kind and caring and she's gonna b missed..R.I.P. Pat!!

Pamela
Aug 10, 2012
I have wonderful memories of staying at Pat & Jerry's every summer & we would go to Great America & the drive in movies! That was so much fun!
Kathy M
Aug 10, 2012
I will never forget Pat in her GO GO boots at age 16. I will never forget our trip to Ft. Leonardwood when Pat was 6-7 months pregnant and we slept in the Corvair. I will never forget buming on the square with her. There are so many memories...I will never forget Pat. All my love.
tammy
Aug 10, 2012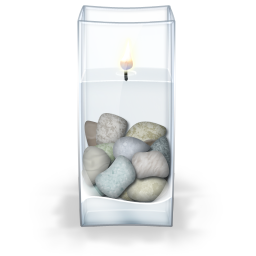 my mother was the BEST mother EVER!! She loved putting puzzles together i remember buying her a card table just so she had a table to put them together. When i would stop bye and she was in the middle of one of her puzzles i would help her but, she did not like it if i would just grab one that she was looking for and just put it together! She made putting puzzles together so much fun!! I MISS U SO MUCH MOM!!!
Photos & Videos of Patricia
Videos
Loading...
Photos
Loading...
Healing Registry
Services & Events
No Visitation Info
No Service Info
Subscribe to updates
To receive email notifications when a new memory or photo is added to Patricia's online obituary, please enter your information below.
Patricia's Monument
Loading...
Services & Events
No Visitation Info
No Service Info
+