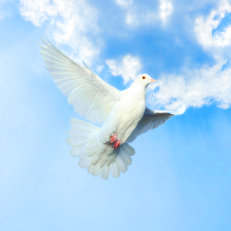 Deborah Cosby
August 29, 1948 -
December 14, 2011
Deborah's Obituary
Deborah (Debbie) Cosby died peacefully on Wed, Dec 14th 2011 at Agrace HospiceCare. Debbie was born on August 29, 1948 on the island of Oahu. She moved to Wisconsin in the 1960s, adopting the state as her home. She attended school throughout the UW system, became a mother, and worked for many years at the UW Hospital in Madison as a nursing assistant for the pediatric specialty clinic.

Debbie completed her degree in Child and Family Studies from UW-Madison in 1990 and started a second career at Wood's Hollow Children's Center in Fitchburg. She spent over a decade teaching and caring for our next generation.
Debbie is survived by her son Andrew Johnson of Saint Paul, MN, her brothers Ned and John of Maryland, her sister Marilyn Pease of Connecticut, her grandson Martin, and daughter-in-law Sherry Pofahl Johnson.
Donations in remembrance of Debbie may be made to the Ocular Melanoma Foundation.

Add or view memories
Memories of Deborah
Nancy
Dec 22, 2011
I met Debbie at the dogpark in Stoughton. I knew her when she had her "Missy". Oh, how she loved that dog! She was so proud of her.I stopped going to the dogpark, but we would still talk when she came into Walmart. Debbie was always so upbeat and friendly. She was a good person.
The Stoughton Public Library Staff
Dec 21, 2011
We're so sorry to hear of your loss.

Debby was a great friend to us at the Stoughton Public Library. She came to the library asking if she could volunteer and we quickly took her up on the offer. As she helped us with various tasks, she spoke about her family, her (then) new grandson and her friends. Debby delighted in telling us about her grandson as her face lit up and happiness filled her heart. We learned that she loved her dog and enjoyed taking her for trips to the dog park even though it often culminated in at least muddy paws if not a wholly stinky pup. She looked forward to trips to Minnesota to visit her son. We were hopeful when she was able to come a particular week, and worried when she didn't call. She was a special lady who touched the lives around her.

We offer our condolences at this trying time.


Lynn Lambright,RN
Dec 18, 2011
I worked with Debbie on 4C UW Hospital when we first started our careers. We moved together to the new hospital on west campus in 1979. From there most of us moved on to different departments and goals in life. I remember when Andy was a little boy and how smart he was. And her house on the east side which she loved. I loved working with Debbie, we had a lot in common. One of her projects I remember her working on was an old ice box. She was proud of that project and was keen to see something beyond the old object. We talked occasionally on the phone in recent years. I am sorry to hear of her passing. I will miss her a lot.
Tanya Wedige
Dec 18, 2011
Debbie taught me so much. She was patient, kind, and had the childrens' best interests at heart. She had such an enthusiasm and passion for what she did. I will never forget the two words she used as her mantra when the going got rough-- Debbie, I hope you are experiencing "Serenity Now".
Julia Townsend
Dec 17, 2011
I will miss Debbie terribly, she was my mentor, friend, confidant and support: but most importantly Debbie made me laugh and laugh and laugh. We worked side by side for a lot of years so I am lucky enough to have a wealth of wonderful memories to sustain me. One thing that will always remind me of her is something she would say when things were getting hairy in the classroom: "SERENITY NOW", a quote from Seinfeld. My hope for you Debbie is that you have truly found serenity...now.
Donelle Kennedy
Dec 16, 2011
Debbie taught me so much about being a teacher. She accepted everyone, never judging and she truely loved the children with all of her heart. She has had a BIG impact on the teacher and person that I am today. Thank you, Debbie.
Pastor Mark & Sara Weiss
Dec 16, 2011
We are praying for the family.
We really enjoyed you coming to the Church in Stoughton. We will miss you!
Love In Christ,
Pastor & Mrs. Mark Weiss
Photos & Videos of Deborah
Videos
Loading...
Photos
Loading...
Healing Registry
Services & Events
Visitation

Sunday, Dec 18, 201112:30 AM - 1:30 PM

Cress Funeral Home Madison - Speedway
3610 Speedway Road
Madison, Wisconsin 53705



Map & Driving Directions
Service

Sunday, Dec 18, 20111:30 PM

Cress Funeral Home Madison - Speedway
3610 Speedway Road
Madison, Wisconsin 53705



Map & Driving Directions
Subscribe to updates
To receive email notifications when a new memory or photo is added to Deborah's online obituary, please enter your information below.
Deborah's Monument
Loading...
Services & Events
Visitation
Cress Funeral Home Madison - Speedway
December 18, 2011, 12:30 AM - 1:30 PM
Service
Cress Funeral Home Madison - Speedway
December 18, 2011, 1:30 PM
+