Hazel M. Cress
August 16, 1926 -
April 12, 1983
Hazel's Obituary
Madison/Sun Prairie, Hazel Mary Cress, age 56, of 48 Oak Creek Trail died on Tuesday, April 12, 1983 in a local hospital. She was born on August 16, 1926 in Champlain, New York where she graduated from Plattsburgh Business College. She was the former Hazel M. Martel and was married to W. Robert Cress on August 19, 1945 in Plattsburgh. In 1946 they moved to Eau Claire, Wisconsin where she worked as a bookkeeper/secretary in the billing department of Uniroyal Tire Company. She was active in many church and community groups, including secretary of the Mehara Shrine Club Auxiliary, Eastern Star and the Community Chest. Hazel made Sun Prairie her home since 1957. She was a member of Grace Episcopal Church, St. Mary's Guild, the Daughter's of the Nile, and was active in the American Field Service of Dane County for several years. Hazel was an owner and secretary/treasurer of Cress Funeral Service.
She is survived by her husband, W. Robert Cress; a son and daughter-in-law, William R. and Sherry Cress; two daughters and a son-in-law, Mary Kay and Daniel Fose, and Carey Jane Cress; a grandson, Robby; all of Madison; her parents, Gustave and Mamie Weber; and brother, Lester Martel; all of Pompano Beach, Florida.
Funeral Services will be held at Grace Episcopal Chruch, 116 West Washington Avenue at 11 a.m. on Saturday, April 16. Father William Wiedrich will officiate. Burial will be in Forest Hill Cemetery. Friends may call from 4-8 p.m. on Friday at the CRESS FUNERAL HOME, 3610 Speedway Road in Madison. The family suggest that memorials may be made to the Shrine Crippled Children's Hospitals and Burn Center, Grace Episcopal Church, or the Wisconsin Clinical Cancer Center, K4-454, U.W. Hospital, Madison, Wisconsin. Flowers are welcome.
Hazel (mom), throughout her life was a great inspiration to all of us. She devoted herself to her husband, children and was always sensitive to the needs of others. We regret that she could not be with us longer, but her love and kindness has given us many fond memories. God has taken her from us for a good purpose and his strength will guide us forever. Someday God will bring us all together. We will love her forever.
Add or view memories
Memories of Hazel
Bill Cress
Jun 21, 2012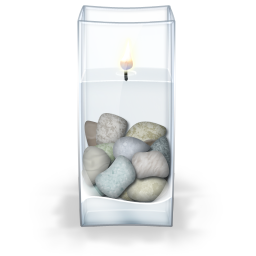 It's been over 29 years since you passed away. but you are still in our thoughts and prayers. You have a Great Granddaughter, Hazel, born March 22.
Love you!
Carey Cress Fose
Apr 5, 2011
My favorite days with mom were being at the cottage during our summers, reading Nancy Drew mysteries, sunning on the dock, late morning fried bread dough...just the girls waiting for dad to "get off the road" Friday night.
Photos & Videos of Hazel
Videos
Loading...
Photos
Loading...
Healing Registry
Services & Events
Visitation

Friday, Apr 15, 19834:00 PM - 8:00 PM

Cress Funeral Home Madison - Speedway
3610 Speedway Road
Madison, Wisconsin 53705



Map & Driving Directions
Service

Saturday, Apr 16, 198311:00 AM

Grace Episcopal Church
116 West Washington Avenue
Madison, Wisconsin


Father William Wiedrich will be officiating.


Map & Driving Directions
Subscribe to updates
To receive email notifications when a new memory or photo is added to Hazel's online obituary, please enter your information below.
Hazel's Monument
Loading...
Services & Events
Visitation
Cress Funeral Home Madison - Speedway
April 15, 1983, 4:00 PM - 8:00 PM
Service
Grace Episcopal Church
April 16, 1983, 11:00 AM
+