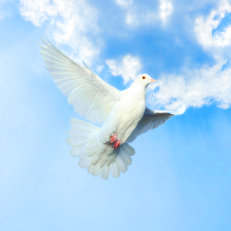 Carl Manteufel
October 24, 1918 -
July 9, 2008
Carl's Obituary
Madison: Carl F. "Carlie" Manteufel, age 89, passed away peacefully on Wednesday, July 9, 2008, at St. Mary's Hospital, surrounded by his loving family. Carlie was born October 24, 1918, the son of Carl J. and Emma (Kleist) Manteufel in Portage. He lived most of his life in the Portage area. He was employed as a Ballistic Shift Supervisor for the Badger Army Ammunition Plant / Olin Corp. in Baraboo and he also taught radar at Scott Field in Missouri and Truax Field in Madison. His expertise in all areas of the company's operation were greatly recognized as he was called back for special projects during and since WWII. Carlie had a business of tv repair, shuffleboards and jukeboxes. He was a talented man, and had many accomplishments during his life. He was a jack-of all trades, and was often referred to as "Mr. Fix It." There was no job or project too large for Carlie. One of his accomplishments was the total renovation of an historic family home in Portage, where he self handedly rebuilt the home, including electrical, and structural modifications. Carlie enjoyed woodworking and also had a love for music. He was an accomplished organist, and was a member of the Pedal Pushers Organ Club. Carlie was united in marriage to Jacquelyn Domini on January 24, 1981, in Portage. Carlie was also a member of St. Maria Goretti Catholic Church. He is survived by his loving wife of 27 years, Jackie, and step-children; Denise Kowalczyk, Lisa Meadowcroft, Jodie (Doug) Meadowcroft-Hermans, Todd Meadowcroft, grandchildren; Erin (Oscar) Cimino Huesca, Leslie, Alex, and Kristen Kowalczyk, and a great-granddaughter Anabella Huesca Cimino. He was preceded in death by his parents, and his first wife, Cora (Hawkins) Manteufel. A Mass of Christian Burial will be held at 11:00 am on Monday, July 14, 2008 at ST. MARIA GORETTI CATHOLIC CHURCH, 5313 Flad Ave., Madison, WI, with a visitation from 9:00 am until the time of service. The family suggests that memorial contributions may be made to St Maria Goretti Catholic Church, or the chaity of your choice. Carlie was a special and important part of our family. He had a natural and unique kindness that is rarely seen in people. His gentle and soft spoken words were filled with truth and hopefulness. Evidence of his devout spirituality was expressed in the way he treated others. He spoke kindly of people and wished them the very best. Carlie was deeply contemplative and highly intelligent. We could always count on him to be the voice of reason. His ever-present thoughtfulness and humility brought ease to others. Carlie overflowed with unsung love. Thank you, Carlie, for allowing our family to share many wonderful years with you. You are in our hearts. We love you deeply, and will miss you greatly.

Add or view memories
Photos & Videos of Carl
Videos
Loading...
Photos
Loading...
Healing Registry
Services & Events
No Visitation Info
No Service Info
Subscribe to updates
To receive email notifications when a new memory or photo is added to Carl's online obituary, please enter your information below.
Carl's Monument
Loading...
Services & Events
No Visitation Info
No Service Info
+