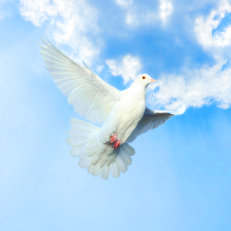 Richard Alton Erney
December 15, 1924 -
September 11, 2013
Richard's Obituary
Richard Alton Erney, 88, passed away at home in the arms of his wife, surrounded by loving family.

Dick was born in Stryker, Ohio, the son of Arthur F. and Opal M. (Bowman) Erney, on Dec 15, 1924. A member of Kappa Sigma fraternity, Dick graduated from Denison University in 1947 and received his Ph.D from Columbia University in 1957. Dick enjoyed a distinguished career at the State Historical Society, serving as Executive Director of the Society from 1977 until his retirement in 1986. In retirement, Dick filled his years with traveling, fly-fishing, chip carving, attending events at the Overture Center, Covenant Presbyterian Church, Memorial Union and Historical Society, all the while creating wonderful memories with his wife of 25 years, Frances (Levenick, Rieser). Dick appreciated the friends he met through life, Fran's children whom he treated as his own, grandchildren and great grandchildren, for whom he always had a gentle smile and a willingness to spend time.

Dick was preceded in death by his parents, first wife, Alice (Craig) Erney, and younger sister Phyllis (Erney) Domeck.

He leaves behind his loving wife, Fran; step-daughters Sue (Rick) O'Mahony, Patty (Robbie) Wochinski, Kathy (Mike) Evert, and step-son Bob (Sue) Rieser; grandchildren Amy, Mick, Pat, Aly, Heidi, Sarah, Rob, and Audrey; and great grandchildren Megan, Ben, Dayna, Max, Payson, Callen, and Avery.

Funeral service 10 am Friday, September 27, 2013 at Covenant Presbyterian Church, 326 S. Segoe Rd., Madison.

In lieu of flowers, donations in Dick's name may be made to the State Historical Society or the Salvation Army.

Add or view memories
Memories of Richard
Hirofumi ITO
Sep 17, 2013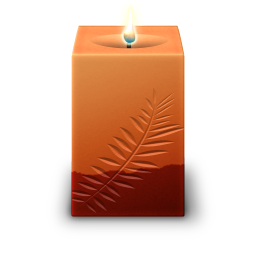 Dick is still my father in Madison. When I was a law student at UW Madison from Japan, he helped me and my wife as a host of homestay family. Without his help, I could not have worked as a law professor in Japan. We have kept a very good relationship since 1988 across the Pacific Ocean. He left us such special memories in our mind. We will never forget Dick. Of course, Fran, my mother in Madison. My condolences to you and all of your family.
Beth Ritchie
Sep 17, 2013
Dick went to college with my parents and I have known him my entire life. He was one of the kindest, most intelligent and talented people I know. I have always enjoyed spending time with Dick and learning from him. He had a tremendous life and left such special memories for us all. My condolences to the entire family, especially to his sweet Frannie.
Photos & Videos of Richard
Videos
Loading...
Photos
Loading...
Healing Registry
Services & Events
No Visitation Info
Service

Friday, Sep 27, 201310:00 AM

Covenant Presbyterian Church
326 Segoe Road
Madison, Wisconsin 53705



Map & Driving Directions
Service

Friday, Sep 27, 201310:00 AM

Covenant Presbyterian Church
326 Segoe Road
Madison, Wisconsin 53705



Map & Driving Directions
Subscribe to updates
To receive email notifications when a new memory or photo is added to Richard's online obituary, please enter your information below.
Richard's Monument
Loading...
Services & Events
No Visitation Info
Service
Covenant Presbyterian Church
September 27, 2013, 10:00 AM
Service
Covenant Presbyterian Church
September 27, 2013, 10:00 AM
+